"Knowing and Following" by Jeannine Bennett BookTour and Give
About the Book
Book: Knowing and Following
Author: Jeannine Bennett
Genre: Christian Nonfiction, Women's Bible Study Format
Release date: December 12, 2021
What do you do when you realize God is love? Do you remain stuck in a life of bondage, or do you follow His ways to live a life of freedom?
Imagine how easy life would be if everything happened by chance simply to give each of us our heart's desires. It sounds pretty amazing until you realize not all individuals have the same innocent aspirations as we might. Some individuals would inevitably rise to the top while others would fall to the bottom forever, stuck in the rut of life. Chaos would flourish. It actually sounds pretty familiar, doesn't it?
In Knowing and Following: Living a Life of Freedom, the third and final book in the God's Way series, Jeannine Bennett shares a better option: recognizing that we have a mighty God who does not do anything by chance. There is freedom in knowing that we do not have to wait around, hoping good things will happen for us. In this book, Jeannine shares more about our Creator to help you grow in your knowledge of Him and what He does. God is love, and freedom comes from knowing Him and following His ways.


Click here to get your copy!


More from Jeannine
I wrote Knowing and Following: Living a Life of Freedom to close out the God's Way Series. My intent was to share more about God our Creator, to help people grow in their knowledge of Him and what He does for them so that they can live a fulfilled life of freedom in following Him.
A pattern unfolded in the first two books in the series, Broken to Beautiful: Brokenness is Not the End of Your Story and Blessed and Transformed: Living the Life God Intended. In Broken to Beautiful, I shared my testimony of brokenness—lots of brokenness. I then purposefully conveyed the blessings that resulted when I finally embraced God.
The second book, Blessed and Transformed, further detailed those blessings in my life. It was exciting to realize that God does not have a one-and-done mindset regarding blessings. Instead, He continues to bless us beyond what we could ever imagine. I felt it was essential to testify that a relationship with God transforms us. Through our transformation we begin to appreciate just how loved we are by Him, and we start to live the life He intended for us.
Finally, in Knowing and Following, I focus on the freedom God gives us. We solidify our knowledge that the God of the universe is love. There is no one more intelligent, powerful, or present. His ways are beyond our ways. Yet, despite His greatness, He loves us and gives us the power to overcome the obstacles of this world that keep us stuck in a life of bondage. With spiritual perseverance, He helps us finish the race of our earthly life well. In knowing Him, we are drawn to our calling to live a meaningful life of service.
In following His ways, we begin to understand why it is better to embrace His will over ours, use good judgment, lift others up, and not concern ourselves with the fears of this world. Instead, we can choose to lead with humble hearts, connect with and care for others, and embrace the importance and power of forgiveness.
It is my absolute honor to share God's Word with you in this final book of the series. I pray that you will be blessed by what you find.
In Christ,
Jeannine
MY REVIEW
I want to encourage readers to grab a copy of this book if you are wanting to be encouraged and grow in Christ. The first chapter sets the stage for a thoughtful study that first and foremost reminds us that , "God is good, and God is love." Even in our darkest moments we need to remember that we are unconditionally loved and are never alone. I think I forget sometimes that I'm never alone and try to handle situations on my own. Of course it doesn't quite turn out the way I want it because I'm letting pride get in the way.
I like the way that the book is set up with a topic for each chapter. The author gives us illustrations to expand on the subject and follows up with scripture reading and questions at the end. The chapters are not long, but they sure have powerful insights that I needed to read. I feel like I have been in a slump lately and need to reenergize. How do I fill myself back up? I started with this book and began to see how the enemy has been whispering lies to me. I suddenly felt that stir in my soul and began to realize I needed to drink from God's Word.
The chapter I liked the most and struggled with the most was about forgiveness. In the last week I have had to really pray hard for God to help me in a situation. What I learned from this chapter was the struggle with pride and anger. Sometimes we just want to ignore that word "forgiveness" but God won't let us forget. In the end dies it matter that someone has hated you for forty years and still holds a grudge? What about the list of wrongdoings they have written down? I took ideas from this book and have started to apply it to my situation. First I needed to pray not just for me but for the other person. I can't undo the past, but I can be forgiven from God. I needed to remember to, "Judge not, that you be not judged."
I really enjoyed the book and found it very helpful as a tool to use everyday to remind myself how to overcome obstacles that make me struggle in my walk.
I received a copy of this book from Celebrate Lit. The review is my own opinion.
Blog Stops
Guild Master, May 12 (Author Interview)
Debbie's Dusty Deliberations, May 12
Inklings and notions, May 13
Texas Book-aholic, May 14
Jodie Wolfe – Stories Where Hope and Quirky Meet, May 15 (Author Interview)
For Him and My Family, May 16
Locks, Hooks and Books, May 17
deb's Book Review, May 18
Through the Fire Blogs, May 19 (Author Interview)
Ashley's Clean Book Reviews, May 20
Because I said so — and other adventures in Parenting, May 21
Truth and Grace Homeschool Academy, May 22
Simple Harvest Reads, May 23 (Author Interview)
Mary Hake, May 23
Happily Managing a Household of Boys, May 24
Lights in a Dark World, May 25
Giveaway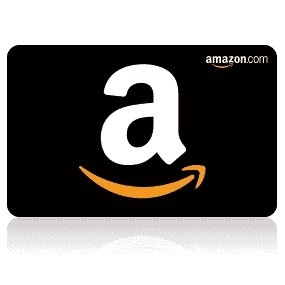 To celebrate her tour, Jeannine is giving away the grand prize of a $50 Amazon gift card!!
Be sure to comment on the blog stops for nine extra entries into the giveaway! Click the link below to enter.
https://promosimple.com/ps/1db4c/knowing-and-following-celebration-tour-giveaway