About the Book
Book: Hearts Under Fire
Author: Cori Lynn
Genre: Historical Fiction
Release date: April 3, 2022
When Laura, a heartbroken antique expert, stumbles across an old steamer trunk, she decides it is the perfect restoration project to distract her from her recent loss. She quickly discovers the trunk has a few mysteries of its own, including a journal dating back to 1941.
Laura finds herself caught up in a heroic love story between Ava and her high school sweetheart Dean. Their story of first love is suddenly interrupted when World War II begins, and Dean is sent to the front lines; leaving Ava to bravely fight her own battles supporting the war effort from home.
Laura soon identifies with Ava's perseverance and in the process, is challenged to overcome her own hardships. However, the journal unexpectedly ends, leaving Laura with unanswered questions about Ava's life. Laura is determined to uncover the missing pieces from the journal, but will she find the answers she seeks? And can she find the courage to love again?
Click here to get your copy!
About the Author
Cori Lynn is a novelist and screenwriter based in Phoenix, Arizona. In addition to her latest novel, Hearts Under Fire, she has written multiple screenplays including two feature-length films. As her recognition as a screenwriter evolved, she eventually walked away with an "Audience Choice" and "Best Story" award from the Phoenix Film Festival.
Cori graduated with a global business degree from Arizona State University and works full time as a Marketing Director. She spends her free time playing with her puppy, redecorating her home and crafting her next story.
More from Cori
Hearts Under Fire is a historical romance with a contemporary twist. The historical plotline was inspired by the first-hand accounts provided by my grandparents on both sides of the family. Hearts Under Fire differs in that it brings in a contemporary twist and it explores the idea of the parallels between the love story in 1941 and the contemporary love story from present day.
MY REVIEW
Dual time stories are quickly becoming one of my favorite genres. I loved this one in particular because it focuses on loss and love from the past and present. I found myself reading faster as I savored every word on the pages. The author does an excellent job of bringing the story to life. I wonder what it would be like to find an old journal and be able to go back in time and read words that captured a time where war was going on?
I will admit that I loved Ava's story the most. The author seems to focus on her more which made me feel like I was her friend. It broke my heart when Dean and Grayson both went off to war. Ava gives her heart to Dean and promises to wait for him to come home. I sometimes forget that while the men were away fighting, women stepped up and worked long hours in factories, volunteered at hospitals and provided for their family. As each entry was read in the journal Ava became more uneasy as the days went by.
Laura is dealing with a devastating loss and as locked herself away from friends and family. Her heart is shattered as her dreams of being married slip away because of an accident. I could relate to her because I know what it is like to lose someone you love. You never get over the pain and those memories will always be with you. Laura intrigued me because her story and Ava somehow parallel each other because of a broken heart. Laura has this fear of giving her heart to someone again and through Ava's story maybe she will find strength to move on.
The story digs deep into what love is and I enjoyed reading about how your heart can sometimes be "fooled by the idea of love ." We each need to search our hearts and be honest with ourselves. It is easy to get caught up with hearing what we want tonhear, but not listening with our heart. For Ava this lesson will be hard for her. Is it possible to love two men? Or did she fall in love with words that were not from the man she thought it to be?
As the story begins to come to an end I anticipated what may happen. Ava has learned that she needs to follow her heart but has Laura grasped that concept yet? The ending is one of the best I have read in a long time. The author gives us hope, shows us how to let go and allow your heart to heal. Sometimes the past helps us deal with the present and Ava's story gave Laura the words she needed to open her heart again.
I received a copy of this book from Celebrate Lit. The review is my own opinion.
Blog Stops
Book Reviews From an Avid Reader, June 4
Inklings and notions, June 5
lakesidelivingsite, June 6
Blogging With Carol, June 7
Debbie's Dusty Deliberations, June 7
Texas Book-aholic, June 8
For Him and My Family, June 9
deb's Book Review, June 10
Locks, Hooks and Books, June 11
Ashley's Clean Book Reviews, June 12
Connie's History Classroom, June 13
Truth and Grace Homeschool Academy, June 14
Gina Holder, Author and Blogger, June 15 (Author Interview)
Mary Hake, June 15
Pause for Tales, June 16
Happily Managing a Household of Boys, June 17
Giveaway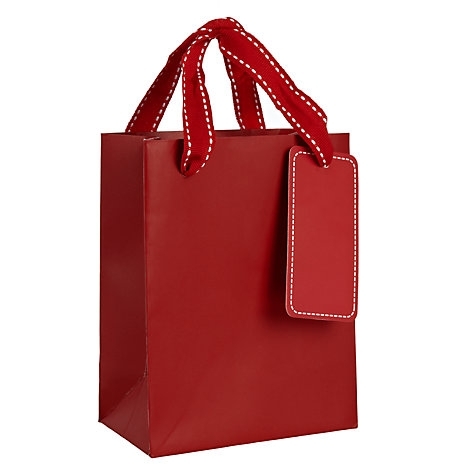 To celebrate her tour, Cori is giving away the grand prize packge that includes a signed copy of the book, a lip balm, T-shirt and a Journal!!
Be sure to comment on the blog stops for nine extra entries into the giveaway! Click the link below to enter.
https://promosimple.com/ps/1e7e5/hearts-under-fire-celebration-tour-giveaway