About the Book
Book: Catching Hope
Author: Kathy Cassel
Genre: YA
Release date: March, 2022
Catching Hope: A pursuit fraught with danger.
Newly adopted Lexi Michaels is taking her first real vacation as she, twin brother Levi, adoptive brother Chad, and new cousin Jen head to Haiti where their dad, a pediatrician, will be volunteering in an island clinic. But who is the man who displays such hatred for the Michaels when they arrive at their resort? Is an attempted burglary as random as it appears? Will Jen ever accept the newcomers to the family? When the four teens set out to explore Haiti's sights and history on their own, an unexpected encounter and natural disaster plunge them into adventure and danger. With their very survival at stake, can the four teens work together, or will Lexi's dream of a "forever family" end in tragedy?
Click here to get your copy!
About the Author
Kathy Cassel is author of more a dozen fiction and non-fiction titles for preteens and teens, including 2021 Selah Award finalist Freerunnerand the iParenting award winner Christian Girls Guide series. Kathy has lived on three different continents with her USAF husband, has eight children, five adopted from Haiti and the United States, and six grandchildren. To better relate to her characters, she enjoys learning their skills such as whitewater rafting, scuba diving, and riding a motorcycle, but draws the line at sky diving.


More from Kathy
My Experience with Haiti
Prior to the 2010 catastrophic 7.0 magnitude earthquake that caused immense damage to the country of Haiti, many people would not have been able to tell you that Haiti and the Dominican Republic share the island of Hispaniola just a two hour flight from Miami.
I knew where it was because our family had adopted a child from Haiti in 1997. At the time the earthquake took place, my husband and I were in the process of adopting twins from a different orphanage in Port au Prince Haiti. It had been over three years and our adoption was not yet complete. During those three years I visited the twins at the orphanage five times. Other family members went with me on some of those trips, and at one point, all of our children still living at home went to visit the orphanage.
This was an eye opening experience for my family. In fact, I volunteered us to do the daily wash. That meant hand washing clothes and sheets for 135 orphans using large metal tubs and harsh soap, then rinsing the clothes in other tubs before hand wringing them and hanging them on clotheslines. Once home, my children no longer complained about unloading the dryer!
Cooking was done in large pots over open fires and mainly consisted of rice and beans, or red sauce over rice. The cooks originally prepared the food in a wooden shack, but more than once one of them would get so hot she'd pass out, so an outdoor area was set up for food preparation.
After the earthquake, there was a mountain of paperwork to be done to get refugee status for children in the orphanages who had families waiting for them. Finally the children were brought to the United States, although some of the orphans went to other countries too, to be united with their forever families. Sadly, many were held in the airport for days before being released. For our family, the long wait was over January 25, 2010. Now our family is complete with three birth children and five adopted children, three of whom are from Haiti.
Some of the places mentioned in the book resemble real places in Haiti, although they have been fictionalized. I hope you will not only read Catching Hope, but will also take time to learn more about the country of Haiti.
MY REVIEW
I enjoyed reading the story that takes us deep into Haiti. The devastation of the country is evident after the earthquake demolished buildings , homes and anything in its path. The people were barely surviving and I loved that this was a mission trip to help people in the country.
The story takes a dark turn when the teens and their driver in the story are taken hostage. I was shocked at how quickly danger came their way as they had hopes of enjoying the day. Lexi and Levi were hoping for a fun adventure here especially since they had endured a very unsettling childhood being placed in one foster home after another. When Chad's parents adopt the twins Lexi and her brother start to feel hope for their future but now they aren't sure what will happen to them.
With all the teens including Jen the cousin, they are fighting for survival after escaping the kidnappers. The author does a good job of letting us feel how scared they were but among them Chad began to share his faith. I loved how he told the others that God was there to protect them and they needed to have faith. The danger is non stop as they try to stay one step ahead of the men after them. What an adrenaline rush they must feel as they continue to get closer to freedom. With Chad continuing to point out that God provides ways to get farther away from the kidnappers I could sense the others start to wonder about this God Chad keeps talking about.
Just when I think I have everything figured out, the author throws in several twists that had me start to tense up. I wasn't sure how much more I could take as the teens decide to take on a dangerous mission against an evil man out for revenge. The teens become more supportive of each other as they work together to now save their parents and the driver. Get ready for an action packed story that deals with kidnappers, revenge, drugs, and an illustration that with God all things are possible.
I received a copy of this book from Celebrate Lit. The review is my own opinion.
Blog Stops
3Book Reviews From an Avid Reader, November 2
Debbie's Dusty Deliberations, November 3
Texas Book-aholic, November 4
Inklings and notions, November 5
Mary Hake, November 5
deb's Book Review, November 6
Locks, Hooks and Books, November 7
Ashley's Clean Book Reviews, November 8
Because I said so — and other adventures in Parenting, November 9
Truth and Grace Homeschool Academy, November 10
Blogging With Carol, November 11
For Him and My Family, November 12
Library Lady's Kid Lit, November 13
Happily Managing a Household of Boys, November 14
Guild Master, November 15 (Author Interview)
Dee S Writes, November 15
Giveaway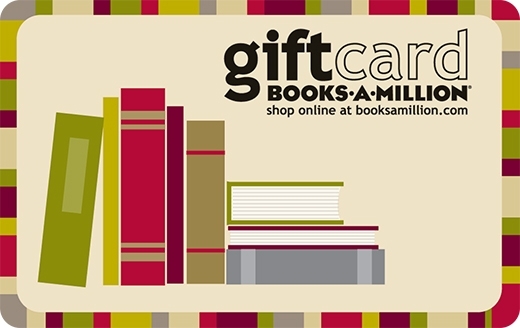 To celebrate her tour, Kathy is giving away the grand prize of a $40 Books-A-Million Gift Card!!
Be sure to comment on the blog stops for nine extra entries into the giveaway! Click the link below to enter.
https://promosimple.com/ps/2266e/catching-hope-celebration-tour-giveaway