About the Book
Book: Ruby Moon
Author: Jenny Knipfer
Genre: Christian Historical Fiction
Release Date: October 2019
Ruby Moon embodies a tale of grief, guilt, and redemption…
On the shores of Lake Superior in Ontario during the mid 1890's, Jenay, a young woman of mixed French and Ojibwe descent, must survive the trauma of causing a horrific accident.
Amidst this drama, Jenay is caught in a web spun by Renault, a rich, charming man who once threatened ruination of her father's shipping company but now seeks something even more valuable…
Jenay must find where her strength lies in order to face the challenges life brings her or be washed away like driftwood on the tumultuous shores of Lake Superior. Life's richest dramas are played out under the banner of two ruby colored moons and become the hidden gems which forge her into a mature strong woman. Jenay realizes God is by her side, using even the harsh events of life to create something precious in her.
Fans of historical fiction, Christian historical fiction, split-timelines, and mystery will enjoy this stimulating read!
Click here to get your copy!
MY REVIEW
It was easy to be intrigued by this story with an opening of Jenay holding a knife in her hand trying to remember what happened. That sent shivers down my spine. It did take me a bit to catch on that details matter in this book. I learned that I needed to be alert to dates that are at the beginning of each chapter. The author cleverly takes us back and forth in time and slowly unravels who Jenay is. Oh how I cried about the mother she never knew. She sometimes wondered if her mother would be proud of her as she realizes she is a bit different than others around her.
I loved her free spirit and how comfortable she was with her heritage. It was just the right combination to make her unique but very in tune with nature. Her thirst for knowledge is witnessed throughout the story. I loved the faith element and how the author used it to compliment the story with biblical principles. Her father is a blessing with his wisdom of God.
Jenay is learning new things everyday about her heritage and I was very interested in learning about her culture. As she experiences new things she embraces the thought that God has a plan for her life. I loved reading how Jenay became more confident and allowed her heart to open up to new adventures. I was unprepared for the darkness that overcame Jenay after a traumatic event happens. The story takes a turn as we discover what the beginning of the book was about.
The author depicts a young woman who becomes a fixation for someone. This person is angry that her affection is bestowed upon someone else. Even though I thought the character was despicable I liked how the author used him to show us what greed and jealousy can do to someone. There are moments that I wanted Jenay to realize that the enemy was slithering into her life and tempting her to betray someone. Her memories of a certain event will cause an avalanche of guilt as she relives an unthinkable encounter. Through everything she faces, her faith grows as she is surrounded by family and friends. The ending is good but leaves readers with a bit of a cliffhanger. I know I will be reading the next books available in this series so I can see where the author takes us next on our journey.
God measures a person not from outward appearance, like mankind does, but looks at the heart of an individual to truly see what is there."
I received a copy of this book from Celebrate Lit. The review is my own opinion.
About the Author
Jenny lives in Wisconsin with her husband, Ken and their pet Yorkie, Ruby. She is also a mom and loves being a grandma. She enjoys many creative pursuits but finds writing the most fulfilling.
Jenny's education background stems from psychology, music, and cultural missions. She spent many years as a librarian in a local public library but recently switched to using her skills as a floral designer in a retail flower shop. She is now retired from work due to disability.
She authored and performed a self-published musical CD entitled, Scrapbook of a Closet Poet.
She holds membership in the: Midwest Independent Booksellers Association, Historical Novel Society, Wisconsin Writers Association, Indie Christian Publishing Association, and Independent Book Publishers Association.
Jenny's favorite place to relax is by the western shore of Lake Superior, where her novel series, By The Light of the Moon, is set. She has self-published the first two books, Ruby Moon and Blue Moon in her four-part series. Two more novels to complete the series are planned for 2020. She is currently writing a new historical fiction series called, Sheltering Trees.
Keep current with Jenny by visiting her website at https://jennyknipfer.com.
More from Jenny
The Creation of Ruby
All things have a beginning, a middle, and an end. Let me share a glimpse of Ruby Moon's creation with you.
The Beginning:
Ruby Moon, the first book in my series: By the Light of the Moon, began many years ago—twenty in fact— with a hot, sticky July evening, a red moon, and a premise: what it would be like to recover from the guilt of being involved in an accidental death. Someone I knew had dealt with that same issue not long before.
Yes, I really did see a red moon on that July evening and while doing a mundane task of taking the garbage out. The image of the otherworldly blood-red sphere hanging above the treetops stuck with me, and before I got into bed that night, I wrote the opening scene to what would become Ruby Moon.
The Middle:
Insert life, kids, and a job into the picture. These took up the great portion of what I call my "author in the making" years. For a while I scribbled out Jenay's story, but my life and family in general took precedence. Her story waited in the depths of our old IBM computer for just the right time.
Jenay is my main character and the crux of the novel revolves around how she handles the horrific accident, which takes someone's life. Her help comes from several avenues. One being her ability to express her thoughts by journaling, which becomes an important part of Ruby Moon. I split the timeline, in which Jenay relays her own thoughts in a present tense and a third-person multiple perspective picks up the rest until the timelines converge on the fateful night.
When I first started Jenay's story in Ruby Moon, I didn't know what it was to grief or how the harsh places of life can gouge you out until hardly anything remains but hope or despair. Eventually, that's where I found myself.
During that time, I expressed myself through writing songs, poems, and endless diary entries. I'd also started several blogs, back when blogging first started to be the cool thing to do. However, it wasn't until a serious health crisis arrived on the scene that Ruby Moon emerged from her hiding place.
The Ending or Fruition:
In 2015 I was diagnosed with multiple sclerosis. My life since has been a series of ups and downs, but through it all I've tried to keep my eyes focused on God and the bigger picture. I drew from my past trials, knowing that He wouldn't allow anything to come to me that wouldn't bring Him glory and help me to grow.
On the day I had to quit my job as a floral designer because of my disability, I thought of Ruby Moon (I didn't know the title then) and picked up where I left off at chapter 5. Over several months the rest of the book poured out of me, like water expressed from a sponge, as if I'd held Jenay's story within me the whole time.
After months of revisions and with a hope and a prayer, I started down the publishing path. In hindsight I wish I'd been more patient and tried the querying path for a longer time before striking out on the indie road, but such is life. We can only move forward not back.
Now:
Here I am, with you. Thank you for reading about my writing journey. I hope that you'll be able to pick up one or all of my books. If you read and like them, please tell a friend or family member about them.
It's my mission to not only entertain my readers with a well-written story but to leave them encouraged and inspired afterward, which I hope you will be.
Please visit my website at jennyknipfer.com to learn more about me, my books, and how you can connect with me.
Blessings, Jenny
Blog Stops
Debbie's Dusty Deliberations, October 21
Library Lady's Kid Lit, October 22
Inklings and notions, October 23
A Baker's Perspective, October 24 (Author Interview)
deb's Book Review, October 24
Texas Book-aholic, October 25
For Him and My Family, October 26
Ashley's Bookshelf, October 27
lakesidelivingsite, October 27
Locks, Hooks and Books, October 28
Artistic Nobody, October 29 (Guest Review from Joni Truex)
Connie's History Classroom, October 30
Sara Jane Jacobs, October 31
Godly Book Reviews, November 1
Stories By Gina, November 2 (Author Interview)
CarpeDiem, November 2
Happily Managing a Household of Boys, November 3
Giveaway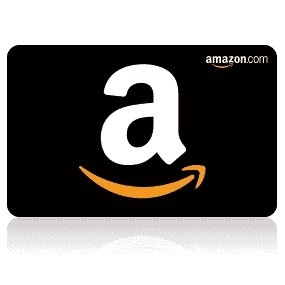 To celebrate her tour, Jenny is giving away the grand prize of a $25 Amazon gift card!!
Be sure to comment on the blog stops for nine extra entries into the giveaway! Click the link below to enter.
https://promosimple.com/ps/10262/ruby-moon-celebration-tour-giveaway