About the Book
Book: Queen of the Rockies
Author: Angela Breidenbach
Genre: Historical Romance
Release date: September 1, 2021
What will her courage cost?
1889 (Helena, MT): As the gold rush era ends in the most elegant and modern city in the world and Montana emerges as a state, one woman must decide if social pressure will prevail over her own beliefs. Calista Blythe enters the first Miss Snowflake Pageant celebrating Montana at Christmastime to expose the plight of street urchins. But hiding an orphan could unravel Calista's reputation, and her budding romance with pageant organizer, Albert Shanahan, if her secret is revealed. Will love or social pressure prevail? Courage is choosing to do the right thing regardless of the cost… Romantic, comedic adventure set in picturesque Helena, Montana written by a bestselling author who is also a professional genealogist.
Click here to get your copy!
About the Author
Angela Breidenbach is a professional genealogist, media personality, bestselling author, and screenwriter. She's also the Christian Authors Network president. Angie lives in Montana with her hubby and Muse, a trained fe-lion, who shakes hands, rolls over, and jumps through a hoop. Surprisingly, Angie can also. Don't miss her show and podcast, Genealogy Publishing Coach! Find her on social media: @AngBreidenbach
More from Angela
Queen of the Rockies captured my imagination and my interest in the originality of Montana's entrance into the United States of America. The people of Montana are quite varied, a true but much unknown fact. People here come from around the world, completely different genealogical origins as well as backgrounds. The influence of gold mining, transportation, and entrepreneurship as well as the exploration of the wild and beautiful lands inspired amazing creativity for both survival and communities.
From completely uncivilized mining camps to stunning old world know-how of the native peoples to about 100 different immigrant nations brought Montana to statehood. Today, many of those descendants still are here farming, mining, doing business. Many of those languages are still spoken. We have immigrant populations that have continued to come. So though Montana is thought to be nearly all white Americans, that's not anywhere close to the real Montana. Don't believe everything you see on TV 😉 Come see for yourself.
Vibrant wildlife, dangers of the wilderness and weather, and the opportunity partnered with intensely hard-working conditions created more millionaires in one place than had ever been before. But that didn't mean everyone knew how to handle that new wealth. Vigilantes, including a sheriff who robbed those he was supposed to protect, ran the ranges for years. The women who brought civilization tamed the men who couldn't quite keep themselves under control. It's these incredible women who braved the elements and the hardships that are the stars in my books. Come and meet them. They continue to inspire me today!
Touring and researching through Montana and especially the three original capitals (finally ending up with Helena) fascinated me. There's so much to do year-round here. I enjoyed it so much that I wrote short travel articles at the back of each book for my readers. I really hope those articles will intrigue people to come and visit the ghost towns, living history towns, hot springs, mountains, and small cities. Each book in this 6-book series will share something special that may not be well-known but will be unforgettable for you as a tourist.
I hope the stories are fun, full of historic entertainment and romance, but also that you'll have a fresh view of Montana that fires you up to come and visit our beautiful state.
Please remember to pop over to my website and send me a note through the contact page if you'd like an autographed bookplate for all of your copies of the Queen of the Rockies series. If you're an eBook fan, I've heard of the brilliant idea to keep an album of your favorite authors bookplates. I'd be happy to send you those for an album as well.
Best wishes,
Angela Breidenbach
MY REVIEW
What a beautiful story that highlights the orphans that were left to fend for themselves during a time period that saw many changes coming to states. I absolutely loved Calista and her love for children that needed homes. Her quiet nature is especially enchanting as she opens her heart to those in need. I think her desire to help those that are homeless is selfless. Hiding a child that has tugged on her heartstrings is beginning to become hard as the poor child just won't stay hidden. The little girl's shenanigan's brings laughter to lighten up the seriousness of her being an orphan. It is hard to believe there were so many children left alone to fend for themselves.
Albert is a commanding character with big ideas to make Helena, Montana famous. His idea of a pageant to crown a queen that will represent the town is genius. Now he has to convince a certain young woman to enter to entice others to participate. He has taken on a big task and I was anxious to see if he could pull it off. Of course it was obvious he had feeling for Calista and the man had a hard time hiding it.
The story is much more than a pageant and this is where the author shines as a creative writer. She takes a subject that deals with orphans and shows that when we reach out to those in need, joy is spread. Calista's determination to find a home for the little girl she has been hiding to keep her safe, brings the town together. Wouldn't it be nice if we all joined together to help others in need?
I received a copy of this book from Celebrate Lit. The review is my own opinion.
Blog Stops
lakesidelivingsite, January 17
Austen's Angle: Jane Austen's Influence in Modern America, January 17
Babbling Becky L's Book Impressions, January 18
Debbie's Dusty Deliberations, January 19
Joanna Bair Author, January 19
Texas Book-aholic, January 20
Betti Mace, January 20
Inklings and notions, January 21
Connect in Fiction, January 21
Abba's Prayer Warrior Princess, January 22
For Him and My Family, January 22
deb's Book Review, January 23
Blossoms and Blessings, January 23
Locks, Hooks and Books, January 24
Ashley's Clean Book Reviews, January 25
Pause for Tales, January 25
Connie's History Classroom, January 26
Tell Tale Book Reviews, January 27
A Modern Day Fairy Tale, January 27 (Spotlight)
Musings of a Sassy Bookish Mama, January 28
Stephanie's Life of Determination, January 28
Truth and Grace Homeschool Academy, January 29
Happily Managing a Household of Boys, January 30
Mary Hake, January 30
Giveaway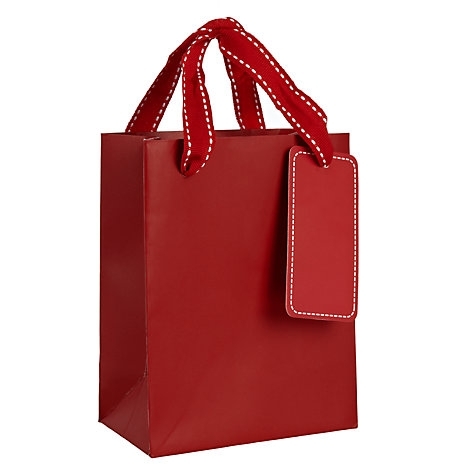 To celebrate her tour, Angela is giving away the grand prize 20-minute genealogy consultation to a winner via Zoom!!
Be sure to comment on the blog stops for nine extra entries into the giveaway! Click the link below to enter.
https://promosimple.com/ps/17c5b/queen-of-the-rockies-celebration-tour-giveaway