About the Book
Book: Avenue of Betrayal
Author: Sandra Merville Hart
Genre: Christian Historical Romance
Release date: February 8, 2022
Betrayed by her brother and the man she loves…whom can she trust when tragedy strikes?
Soldiers are pouring into Washington City every day and have begun drilling in preparation for a battle with the Confederacy. Annie Swanson worries for her brother, whom she's just discovered is a Confederate officer in his new home state of North Carolina. Even as Annie battles feelings of betrayal toward the big brother she's always adored, her wealthy banker father swears her and her sister to secrecy about their brother's actions. How could he forsake their mother's abolitionist teachings?
Sergeant-Major John Finn camps within a mile of the Swansons' mansion where his West Point pal once lived. Sweet Annie captured his heart at Will's wedding last year and he looks forward to reestablishing their relationship—until he's asked to spy on her father.
To prove her father's loyalty to the Union, John agrees to spy on the Swanson family, though Annie must never know. Then the war strikes a blow that threatens to destroy them all—including the love that's grown between them against all odds.
Click here to get your copy!
About the Author
Sandra Merville Hart, award-winning and Amazon bestselling author of inspirational historical romances, loves to discover little-known yet fascinating facts from American history to include in her stories. Her desire is to transport her readers back in time. She is also a blogger, speaker, and conference teacher. Connect with Sandra on her blog, https://sandramervillehart.wordpress.com/.
More from Sandra
I'm often asked where ideas for my stories originate. That answer varies because inspiration comes from unexpected sources. Searching for inspiration seems to make it more elusive. Story ideas usually happen when I'm doing something unrelated to my books, like visiting a museum or historical home while on vacation.
Ideas for this series stemmed from research for a "Civil War Women" series of articles I wrote for my blog. There are many women from the North and South featured in that series—and many more that deserve recognition. What surprised me was the number of known female spies from both sides. It's likely that many others either didn't seek praise after the war or feared retribution and never revealed their activities.
Rose Greenhow, a Confederate spy living in Washington DC (Washington City, as it was called at that time) in 1861, created an impressive spy network. Coded messages were sent on a "Secret Line." Several couriers in a chain passed on messages in common places such as docks, taverns, and farmhouses.
Rose's spy network from Boston to New Orleans was the largest in the war—48 women and 2 men.
Allan Pinkerton, head of Lincoln's Intelligence Service, was given the task to find Confederate spies and he placed Greenhow under surveillance.
She was arrested in August of 1861.
Though the series is about a fictional family, there are actual historical spies who touch the stories. Rose is one of them.
Avenue of Betrayal is set in Washington City (Washington DC) in 1861, where a surprising number of Confederate sympathizers and spies lived.
Through both real and fictional characters, this series will highlight activities spies were involved in and some of the motives behind their decisions.
I invite you to read Avenue of Betrayal and the rest of the series that will soon follow. I'd love to know what you think!
MY REVIEW
This has been a very nice story with characters that I have come to love. The setting of the story is during a troubling time in our country. Neighbors and friends fighting on opposite sides are disheartening for many. The author illustrates the tension felt among families as their men go off to war. When danger surrounding the town, Annie is cautious of everyone. It was hard for her family to keep a dangerous secret about her brother. What will happen if word spreads that he was on the opposite side of the war?
John is a great character who is fighting in the war while being assigned a mission that will cause him to deceit someone he loves. I loved how the author developed the relationship between Annie and John. It was a breath of fresh air to have this couple share their feelings in a nice and clean way. As they draw closer to each other the war draws closer to Annie and her family.
The secrets in the story are hard to hide as John begins to feel guilty for what he is doing. Can he keep the truth from Annie? What will happen if she finds out? The war finds John in an unsettling position as his best friend has been captured. What will John do when knowledge of his spy mission is found what? This part of the story is very good as it offers the question of forgiveness. Can John be forgiven and find love from the woman he betrayed? Annie is a person who has compassion and grace but this deception may destroy her feelings for John.
Don't miss this first book in a series that is emotional as division is felt by all in a war that finds friend fighting against friend, brother against brother and the impact it has on family trust.
I received a copy of this book from Celebrate Lit. The review is my own opinion l
Blog Stops
Debbie's Dusty Deliberations, February 8
Gina Holder, Author and Blogger, February 9 (Author Interview)
Texas Book-aholic, February 9
Genesis 5020, February 10
For Him and My Family, February 11
Locks, Hooks and Books, February 12
Inklings and notions, February 13
Ashley's Clean Book Reviews, February 14
Connie's History Classroom, February 15
Betti Mace, February 16
deb's Book Review, February 16
Musings of a Sassy Bookish Mama, February 17
Truth and Grace Homeschool Academy, February 18
Blossoms and Blessings, February 19
A Modern Day Fairy Tale, February 20 (Spotlight)
Reflections From My Bookshelves, February 20
Happily Managing a Household of Boys, February 21
Giveaway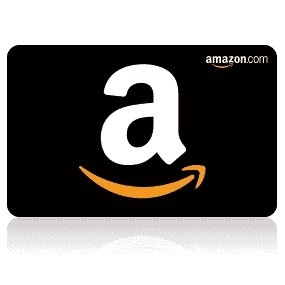 To celebrate her tour, Sandra is giving away the grand prize of a $50 Amazon gift card!
Be sure to comment on the blog stops for nine extra entries into the giveaway! Click the link below to enter.
https://promosimple.com/ps/19bc7/avenue-of-betrayal-celebration-tour-giveaway