About the Book
Book: Then Judgement
Author: Caryl McAdoo
Genre: Biblical fiction
Release date: April 8, 2022
A story of the three days Jesus did not spend in the tomb.
The Son of Man was made sin, cast away from the presence of the Great I AM's presence, and condemned to Hades to face judgement. What exactly happened during those three days from the Lord's lifeless body of flesh being placed in the tomb and His glorious resurrection? Hints throughout the Scriptures give clues to what transpired—how He got to Paradise to be with the thief on the cross that same day. One thing is certain! He rose on the third day and now lives forever more seated on His throne at the right hand of the Father! Hallelujah!
Click here to get your copy!
About the Author
Award-winning author Caryl McAdoo prays her story brings God glory, and her best-selling stories—over sixty published—delight Christian readers around the world. The prolific writer also enjoys singing the new songs the Lord gives her; you may listen at YouTube. Sharing four children and twenty-one grandsugars (three are greats), Caryl and Ron, her high-school-sweetheart-husband of fifty-three years, live in the woods south of Clarksville, seat of Red River County in far Northeast Texas. The McAdoos wait expectantly for God to open the next door.
More from Caryl
As many of you know, my husband Ron and I write together. When Simon and Schuster released our tenth title, the editor requested one name for the cover and since it was a historical romance, preferred a female's. The arrangement worked so well for us that we continued only my name being on the cover after we went Indie!
Anyway, we have been talking about writing this book for years, coming across little clues for the story in Scripture studies now and again over that time. At last, God released us to write THEN JUDGEMENT based on the twenty-seventh verse of Hebrews, nineth chapter: "And as it is appointed unto men once to die, but after this the judgment."
I love searching the scriptures and telling a story that strictly adheres to God's Book, His Living Word, the Holy Bible. I love His stories and so understand that His Word is bread to our souls, feeding us wisdom and knowledge of our Creator and His everlasting, never-ending love for us!
Creating Biblical fiction tales carries a lot of responsibility that I truly enjoy taking on, being a guardian of the Truth. I love to bring characters from those days gone by so long ago to life on the pages of my books! I do feel a bit like John when he said this, writing of our Savior.
"And there are also many other things which Jesus did, the which, if they should be written every one, I suppose that even the world itself could not contain the books that should be written. Amen." John 21:27
Biblical fiction could easily become my favorite genre—if it isn't already. I do write more historical romance stories set in the 1800s (a favorite time period) in Texas (my favorite state)! And as much as I love that research . . . nothing compares to digging into the Word!
I pray you will enjoy living through the three days that Jesus did not spend in the tomb! May my story cause you to dig a little yourself, checking out our theory! I know this to be Truth: "So shall my word be that goeth forth out of my mouth: it shall not return unto me void, but it shall accomplish that which I please, and it shall prosper in the thing whereto I sent it." Isaiah 55:11
Hallelujah! Glory be to His Holy Name! The righteous run into it and are saved! There is no one like unto Him! He alone it the Great King over all the earth! Worthy to receive glory and praise!
As always, I'm 'Praying my story gives God glory!'
Blessings, y'all!
MY REVIEW
The opening scene gave me shivers as Dodi follows an Angel into God's glory. The peace that surrounded me was nothing I have ever felt. With so much going on in the world, I needed this book at this moment. I could feel the tip of a wing as it gently blew in the wind. I held my breath waiting and anticipating a journey I would never forget.
Dodi has been assigned to watch over Jesus and never leave his side. What an honor he felt that he had been chosen to watch over His Son. Was he prepared when Jesus took the brutal punish of the whip that lashed His back? The description of what was taking place was hard to read and I sobbed knowing the pain that was being delivered . He did this for us and at that moment I began to truly understand the sacrifice He made for us.
Before us is a story where we walk with Him through His life on the earth. All the miracles he did and the compassion He showed was revealed . Lucifer tries so hard to show that Jesus has sinned, but Dodi steps up to verify that He has done nothing wrong. Can you imagine being there watching Lucifer as he tries to convince others that Jesus is a sinner?
I enjoyed reading about Adam, Abel, Isaac, Cain and many more from the Bible. The author captures a time where we see what may have happened on the three days that Jesus was not in the tomb. The author delivers a powerful account where Jesus shows unconditional love to those who accept Him and descended up to Heaven. What a glorious sight that must have been to see those who thought they were destined to live in an evil presence to now be in a glorious place.
As you read the story the author reminds us of God giving us free will. We choose who we will follow. What happens when we choose to follow the enemy? The answer is easy. There are consequences for our actions. We tend to blame God for the bad things in life, but forget that perhaps we chose a path that didn't guide us to God. The author includes many scriptures that I loved reading and helped tell the story better. This book has been given the genre of Biblical fiction, but I can say it is almost like reading the story from the Bible itself . With careful understanding of the scriptures the author captures what many of us imagine those three days were like. As always I have come away learning more about The Word and grow closer to Him after reading a book from the author.
I received a copy of this book from Celebrate Lit. The review is my own opinion
Blog Stops
For Him and My Family, May 11
Connie's History Classroom, May 12
deb's Book Review, May 13
Debbie's Dusty Deliberations, May 14
Abba's Prayer Warrior Princess, May 15
Inklings and notions, May 16
Texas Book-aholic, May 17
Ashley's Clean Book Reviews, May 18
Locks, Hooks and Books, May 19
Truth and Grace Homeschool Academy, May 20
Happily Managing a Household of Boys, May 21
Splashes of Joy, May 22
Mary Hake, May 23
Tell Tale Book Reviews, May 24 (Author Interview)
Giveaway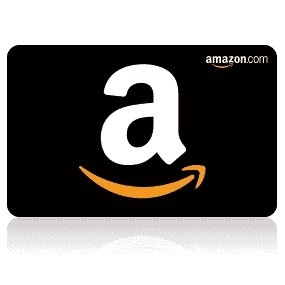 To celebrate her tour, Caryl is giving away the prize of a $25 Amazon gift card!!
Be sure to comment on the blog stops for nine extra entries into the giveaway! Click the link below to enter.
https://promosimple.com/ps/1db49/then-judgement-celebration-tour-giveaway