About the Book
Book: Finding Love in San Antonio
Authors: Miralee Ferrell & Kimberly Rose Johnson
Genre: Contemporary Romance
Release date: June 1, 2022
For TV chef Adela Romero, the lights of LA have lost their luster. The grief of her husband's death three years ago still hangs heavy over her and her daughter, Fabi.
When Adela hears her mother-in-law's Mexican diner is struggling, she decides to return to San Antonio and try to make a fresh start—though she can't leave the media attention entirely behind.
Local food critic David Agraponte has a history with Adela. A history he'd like to rekindle. When he interviews Adela, sparks fly—both good and bad. In Adela's struggle to put her past behind her, she's tentative about a new relationship, but David hopes she'll stay at Romero's long enough to give him a chance.
Sandra always dreamed of managing Romero's one day, but her chances of proving herself to her aunt are slim with her famous TV-chef cousin taking all the attention. Can't her aunt see that Adela's just passing through on her way to her next big gig? Still, as much as she resents it, Sandra may need Adela's help if there is going to be a Romero's left for her to manage.
When Adela gets a TV offer that's sure to shoot her career to the stars, her choice may hold more than just her future in the balance. Can David and Adela find a way to save Romero's and hold onto their own dreams, or will Adela's opportunity push them apart?
Click here to get your copy!
About the Authors
Miralee Ferrell is an award-winning, best-selling author of 27 books. Her novel, Runaway Romance, released in January 2018 on UP TV, and subsequently on Hallmark on Demand, and From the Heart, aired in 2020 on Hallmark. Finding Love in Bridal Veil, Oregon, aired September of 2021, and Finding Love in San Antonio will air sometime in 2022.
Miralee is the owner and founder of Mountain Brook Ink, a traditional publisher with over 100 titles, a large number them being award-winners. She lives in the Pacific N.W. with her husband, two cats, sixteen chickens, and one very spoiled little dog. Miralee loves horseback riding and hiking with her married daughter.
While Miralee has spoken in a number of venues, she doesn't see herself as a speaker as much as an encourager. She loves helping writers find ways to succeed, improve, and learn to believe in themselves, whether by teaching a class, leaving positive comments in an edit or critique, or speaking to groups about her writing journey and how the Lord might minister to them.
Website: http://www.miraleeferrell.com
Award winning author Kimberly Rose Johnson married her college sweetheart and spent most of her life in the Pacific Northwest. From a young child Kimberly has been an avid reader. That love of reading fostered a creative mind and led to her passion for writing. She especially loves romance and writes contemporary romance and romantic mystery and suspense with a heart.
Kimberly holds a degree in Behavioral Science from Northwest University in Kirkland, Washington, and is a member of American Christian Fiction Writers.
You can sign up for Kimberly's newsletter via her website at: https://kimberlyrjohnson.com/
More from Kimberly
Kimberly Rose Johnson here. I'm excited to share my story behind the writing of Finding Love In San Antonio. Last year Miralee Ferrell approached me about a project she was working on. She wanted me to write the story of a secondary character into a book she was adapting from a movie, and bonus, I was given license to choose the character. She sent me the script and my imagination took off. What fun!
I knew right away which character's story I wanted to write. So many ideas of who this woman was behind the scenes filled my mind. I chose Sandra, the heroin's cousin by marriage. Sandra was sassy in the script and somewhat negative toward Adela. As a positive person who tries to see the bright side in every situation, this bothered me about her, so I had to create a strong reason why she would be this way. In the final cut of the movie, I don't think Sandra came across nearly as negative as she did in the version of the screenplay I originally saw, so I think along with the backstory I gave her and the fact that I toned Sandra down worked well.
Before this book neither Miralee or I had never co-written a book before,, but I must say, I enjoyed it! I had written a story within a story for one of my own books in the past, so I basically did the same thing for this one. We are both so pleased with the outcome that we are going to do it again.
We hope you enjoy seeing the fleshed out version of the movie in our book!
MY REVIEW
I really enjoyed this clean, sweet story about family conflicts. The book is a look at a family with different goals and a yearning to find their place in life. I will say I was hungry the entire time I read the book. There were so many awesome meals shared in the story that I wanted to join the family. With the crisp details about the food, I could smell the aroma and almost taste each bite that was eaten.
I thought the concept of the book was nice as we follow Adela and her daughter on a journey back home. I loved the setting of San Antonio since I live in Texas. The Riverwalk is filled with restaurants that will satisfy any hungry person. The atmosphere of San Antonio is rich in history and is welcoming to all. Adela impressed me with how her career is going and gets an opportunity to heighten it with an offer many chefs would love to have. As she and her daughter travel back to San Antonio to visit family that is where the heartbeat of the story begins.
There are several characters in the book that each are looking for a place to belong. Sandra has worked so hard at Romero's and has this dream to run it someday. With business slowing down decisions need to be made to try to save the restaurant. It was interesting to see how the dynamics in the family were flawed at times. Jealousy plays a key role between Sandra and Adela that cause angry words to divide them. I was pleased with how the story shows that family is important and shallowing your pride can mend relationships.
The women in the story have one thing in common for sure and that is wanting to be happy and finding love. I especially liked how it included older people who were hoping to find a relationship and how sweet it was to watch them act like teenagers at times when they are given a compliment or find someone who catches their eye that gives them confidence.
Will Adela take her big chance at fame and leave her family behind? Can Sandra find happiness if she doesn't get the opportunity to mange the restaurant? I can't forget Fabi who for me was the highlight of the book. She may be a teenager but she grounded and very wise in ways that surprised me. She seemed to be the peace maker in the family and stood her ground when her mother wants to travel and leave her behind.
Throughout the book readers get a taste of two authors working together to deliver a story rich in family, faith, hope and healing. I loved how their writing styles compliment each other and mesh together in a seamless manner. The ending is very nice and yes I did cry a bit but they were happy tears.
I received a copy of this book from Celebrate Lit. The review is my own opinion.
Blog Stops
Book Reviews From an Avid Reader, June 16
Texas Book-aholic, June 17
Locks, Hooks and Books, June 18
For Him and My Family, June 19
deb's Book Review, June 20
Debbie's Dusty Deliberations, June 21
Tell Tale Book Reviews, June 22 (Author Interview)
Mypreciousbitsandmusings, June 22
Happily Managing a Household of Boys, June 23
Because I said so — and other adventures in Parenting, June 24
Ashley's Clean Book Reviews, June 25
Truth and Grace Homeschool Academy, June 26
Inklings and notions, June 27
Gina Holder, Author and Blogger, June 28 (Author Interview)
The Sacred Line, June 28
Blossoms and Blessings, June 29
Giveaway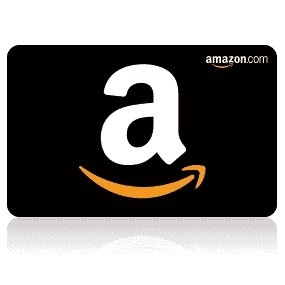 To celebrate their book, Miralee and Kimberly are giving away the grand prize of a $50 Amazon gift card!!
Be sure to comment on the blog stops for nine extra entries into the giveaway! Click the link below to enter.
https://promosimple.com/ps/1eff4/finding-love-in-san-antonio-celebration-tour-giveaway