Flame of the Rockies Kick-Off Package
About the Book
Book: Flame of the Rockies
Author: Angela Breidenbach
Genre: Historical Fiction
Release date: February 1, 2022
The fiery pain at her new husband's murder might equal the disaster blazing across the Pacific Northwest. Stranded in the treacherous railroad camp, baking bread for survival to avoid the life of a bordello canary, Juliana Hayes has no desire to marry a railroad ruffian like Lukas Filips, or anyone else. Her scrimping and saving will pay off soon. She'll be free of the camps, the rails, and the men who destroyed her life. But she can't earn her living constantly besieged by desperate bachelors where few women cause chaos in the male ranks.
Juliana reluctantly accepts his protection, but when Lukas reveals the secret of his Montenegrin nobility, the old fears flare as hot as the fire storm eating up the forest at their heels. Can she release her prejudice to love again? Or will either one of them survive The Big Blowup to find out?
Flame of the Rockies, Book 6 in the Queen of the Rockies series, is based on true history when three million acres burned out of control on the border of Montana and Idaho darkening the skies all the way to the East Coast during August of 1910. It's a wonder anyone survived! Read this heart-pounding romance full of adventure, honoring true history and the heroes that made it. Be sure to follow this 6-book historical romance adventure series, Queen of the Rockies, set in the Gilded Age through the turn-of-the-century. Written by bestselling author and professional genealogist, Angela Breidenbach.
Click here to get your copy!
About the Author

Angela Breidenbach is a professional genealogist, the director and president of The National Institute for Genealogical Studies(GenealogicalStudies.com), conference speaker, bestselling author of eighteen books. Angela lives in Montana with her hubby and Muse, a trained fe-lion, who shakes hands, rolls over, and jumps through a hoop. Surprisingly, Angela can also. Catch her show and podcast, Genealogy Publishing Coach!
More from Angela
Research is both a joy and a nemesis for an author and/or genealogist. We're easily distracted with one more fascinating discovery! The entire series, Queen of the Rockies, came from research rabbit trails when I thought there'd be one book. Now there are six ending with Flame of the Rockies!
Flame of the Rockies happens on the factual Trail of the Hiawatha. At first, this trail was a mining area deep in the mountains on the Idaho-Montana border. So deep that fourteen feet of snow blocking the railroad was common during the winter. Quite the contrast to the hot, dry summers with countless lightning strikes and regular forest fires.
After the Big BlowUp that occurred in August of 1910 burning over 3,000,000 acres, the area gradually became a gorgeous upscale train ride through the mountains. People rode the Hiawatha for leisure, upscale dining, and tourism. Then rails died out. The Trail of the Hiawatha rose from the ashes of forgotten history to become the incredible 16.5 mile bike path it is today. The trail winds down the valley from on top of the Continental Divide with incredible views for miles as you ride and experience the awe of God's creative grandeur.
Understanding the history and evolution of this special trail isn't hard. So much work in historical preservation has been done, and continues to be done, for those who come. Be sure to read the travel article in the back of this book so you can be one of those holding your breath as mountain after mountain after mountain roll outward from the trestles. You'll see mountain tops go on for miles and miles. Those vistas truly feel as if you're standing on the clouds with the Heavenly Hosts. Then you'll understand why Montana is called the Big Sky Country!
I hope you enjoy Flame of the Rockies and meeting many of the real people who lived and worked in those extreme conditions. Yes, a few of the characters are fictitious. But remember you're also going to meet a true hero whose heroism and name still rings through the Hiawatha and the world today!
MY REVIEW
This is book six in this entertaining series set in the early 1900s. The historical facts in the book really caught my attention and fueled my need for everything related to this time period. What intrigued me the most was the information about the Idaho-Montana border fire. I became quite interested in how this tragic event would impact the story.
Juliana is overwhelmed with working long hours baking breads and then traveling by train to sell her delicious treats. She longs for the day when she can leave the dreadful place she is stuck at. I wondered how long she could keep up this pace of long hours of baking, then travel by train to deliver her breads? Being a widow has been hard on her and it starts to really cause a little chaos on the train as the men start to make their intentions known. I really was upset at how disrespectful these men were to her. Someone needs to step in and watch over her.
Lukas has a way about him that commands respect and calmness. He does assign himself the task of keeping Juliana safe while traveling with him and his men in the train. It doesn't take much to get his point across that Juliana is not to be bothered. I think there was a little hesitation from Juliana but it is in her best interest to allow Lukas to watch out for her.
As we get to know Lukas and Juliana better I see a side of Juliana that is not pleasant. She blames her husband's death on an entire nationality which just happens to be near and dear to Lukas. With this misunderstanding between the two and a fire that is getting closer and causing destruction, Lukas has his hands full. The fire reaches a dangerous place as people scramble for safety. The author does a good job of taking us to the action and describes in detail the terror this disaster was causing.
With an edge of your seat adventure the author kept my attention as the fire raged on while trying to take people and land with it. Lukas and Juliana are in survival mode as they race against an unforgiving fire that is out of control. With the danger so close to them, I admired how Lukas was able to keep calm and help Juliana trust him. The story gives us a glimpse into prejudice and trusting God. I enjoyed the ending and the author notes at the end.
I received a copy of this book from Celebrate Lit. The review is my own opinion.
Blog Stops
Debbie's Dusty Deliberations, June 18
Texas Book-aholic, June 19
Rebecca Tews, June 19
Inklings and notions, June 20
For Him and My Family, June 21
Blogging With Carol, June 21
deb's Book Review, June 22
Babbling Becky L's Book Impressions, June 23
Locks, Hooks and Books, June 23
Ashley's Clean Book Reviews, June 24
Bizwings Blog, June 25
Sylvan Musings, June 25
Pause for Tales, June 26
Betti Mace, June 27
Connie's History Classroom, June 27
Mary Hake, June 28
Truth and Grace Homeschool Academy, June 29
Blossoms and Blessings, June 29
Happily Managing a Household of Boys, June 30
Tell Tale Book Reviews, July 1
Spoken from the Heart, July 1
Giveaway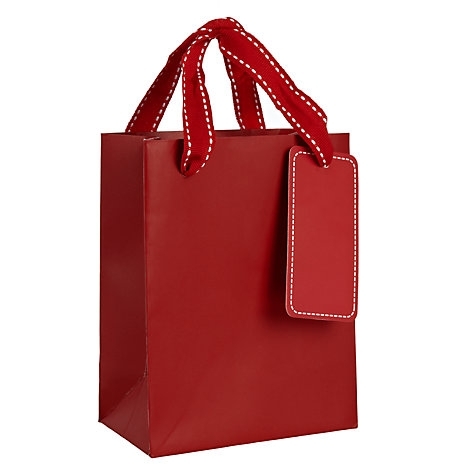 To celebrate her tour, Angela is giving away the prize a free genealogy course to three winners!!
Be sure to comment on the blog stops for nine extra entries into the giveaway! Click the link below to enter.
https://promosimple.com/ps/1eff7/flame-of-the-rockies-celebration-tour-giveaway