Grace on the Mountain Trail Kick-Off Package
About the Book
Book: Grace in the Mountain Trail
Author: Misty M. Beller
Genre:Christian Historical Romance
Release date: July 12, 2022
This epic journey is her last hope to find her lost brother—the only family she has left.
When Lola Carson's father died, his last words spoke of a half-brother she'd never known about. And now, to claim her own inheritance and come to terms with her father's secret life, she must find this mysterious man—whose last known whereabouts are somewhere west of the wild Rocky Mountains. After hiring family friends to accompany her on the trek, she sets out for a fresh start. His newfound faith is the one anchor in his life. He's desperate to learn more about the God he's committed to follow and become an interpreter for the missionaries who led him to faith. But he barely starts his journey when a hunting accident nearly kills him. The woman who discovers him in the midst of his fevered delirium seems to be a gift from above.
But the more White Owl learns about Lola's companions and her dangerous quest, the more he realizes his own calling is clear—to take her safely to her brother. The question is, will he have to sacrifice more than his heart to accomplish that goal?
From a USA Today bestselling author comes another epic journey through breathless landscapes and adventure so intense, lives will never be the same.
Click here to get your copy!
About the Author
Misty M. Beller is a USA Today bestselling author of romantic mountain stories, set on the 1800s frontier and woven with the truth of God's love.
Raised on a farm and surrounded by family, Misty developed her love for horses, history, and adventure. These days, her husband and children provide fresh adventure every day, keeping her both grounded and crazy.
Misty's passion is to create inspiring Christian fiction infused with the grandeur of the mountains, writing historical romance that displays God's abundant love through the twists and turns in the lives of her characters.
Sharing her stories with readers is a dream come true for Misty. She writes from her country home in South Carolina and escapes to the mountains any chance she gets.
More from Misty
Is this the book for you?
With so many books out there, it's sometimes hard to know if a new book will be the right fit for you or not. I thought it might be fun to share some highlights that may help you know if you'd like to read Grace on the Mountain Trail. 
If you…
Love adventure and don't mind being snowed in (at least in your imagination as you sit snuggled in your comfortable house).
Fall for Native American heroes who are, yes, strong and capable, but also searching for a fresh start and eager to grow in their fledgling faith.
Find unusual and remote settings fascinating, especially the Rocky Mountains!
Enjoy historical detail and are eager to live vicariously in the early 1800s Montana frontier.
What to expect from Grace on the Mountain Trail?
Emotion-rich sweet romance.
Native American heroes who know how to be both tough and gentle.
The grandeur of the Montana Rockies.
Tough heroines who do what needs to be done.
Adventure that will keep you turning pages.
A peek at one of our

favorite

characters from earlier in the series!
If Grace on the Mountain Trail sounds like the right fit for you, I pray you love Lola and White Owl's story!
Blessings!
Misty
MY REVIEW
Nestled in the majestic Rocky Mountains we travel with Lola on a journey to be reunited with her half-brother. She has a deadline to find him so she doesn't lose her family home. I liked how fearless she was at times and never seemed to back down from hard work. Her compassion is evident as she and her companions stumble upon White Owl. I don't think everyone was happy that the trip is delayed so Lola can nurse White Owl back to health.
I didn't care for Will very much. He is arrogant at times and is not happy that White Owl has joined their excursion. I'm not sure if Will has feelings for Lola or if he is wanting to hurt her. This part of the story was intriguing to me and I was anxious to see which direction the author would take us.
There are some treacherous moments traveling with snow so deep you can't see in front of you. Danger lurks around them as they trudge on to their destination. As they travel Lola and White Owl are able to get to know each other better. Their relationship is sweet and without any pressure on either one. I loved how White Owl spoke of scriptures from the Bible and lived his life as peaceful as he could. This quality seems to draw Lola to him.
I loved how the story led up to one moment in time when everything was revealed and Lola finally saw the truth. She knew that she couldn't go any further on her journey until she got her heart right with God. You could feel the peace in her body as she gave her full heart to God. It was a wonderful moment to witness and the author writes this part with such compassion.
The story is not without sadness and greed. It made me cry to witness how a person could be so consumed with anger and greed that they would take another's life to benefit themselves. This has been a beautiful journey of discovering God's love, trusting and finding happiness in the midst of turmoil.
I review a copy of this book from Celebrate Lit. The review is my own opinion.
Blog Stops
Texas Book-aholic, August 1
Mary Hake, August 1
Inklings and notions, August 2
Happily Managing a Household of Boys, August 2
Library Lady's Kid Lit, August 3
Debbie's Dusty Deliberations, August 3
Jeanette's Thoughts, August 4
The Book Club Network, August 4
Babbling Becky L's Book Impressions, August 5
Cover Lover Book Review, August 5
Betti Mace, August 6
Abba's Prayer Warrior Princess, August 6
Locks, Hooks and Books, August 7
Writing From the Heart Land, August 8
deb's Book Review, August 8
Ashley's Clean Book Reviews, August 9
For Him and My Family, August 9
Connie's History Classroom, August 10
Lilys' Book Reviews, August 10
Truth and Grace Homeschool Academy, August 11
Holly's Book Corner, August 11
Blossoms and Blessings, August 12
Life, Love, Writing, August 12
Pause for Tales, August 13
Splashes of Joy, August 14
Sylvan Musings, August 14
Giveaway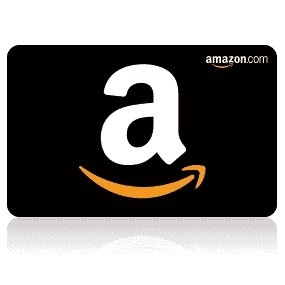 To celebrate her tour, Misty is giving away the grand prize of a $50 Amazon gift card!!
Be sure to comment on the blog stops for nine extra entries into the giveaway! Click the link below to enter.
https://promosimple.com/ps/21360/grace-on-the-mountain-trail-celebration-tour-giveaway