THE SONGS THAT COULD HAVE BEEN REVIEW AND GIVEAWAY!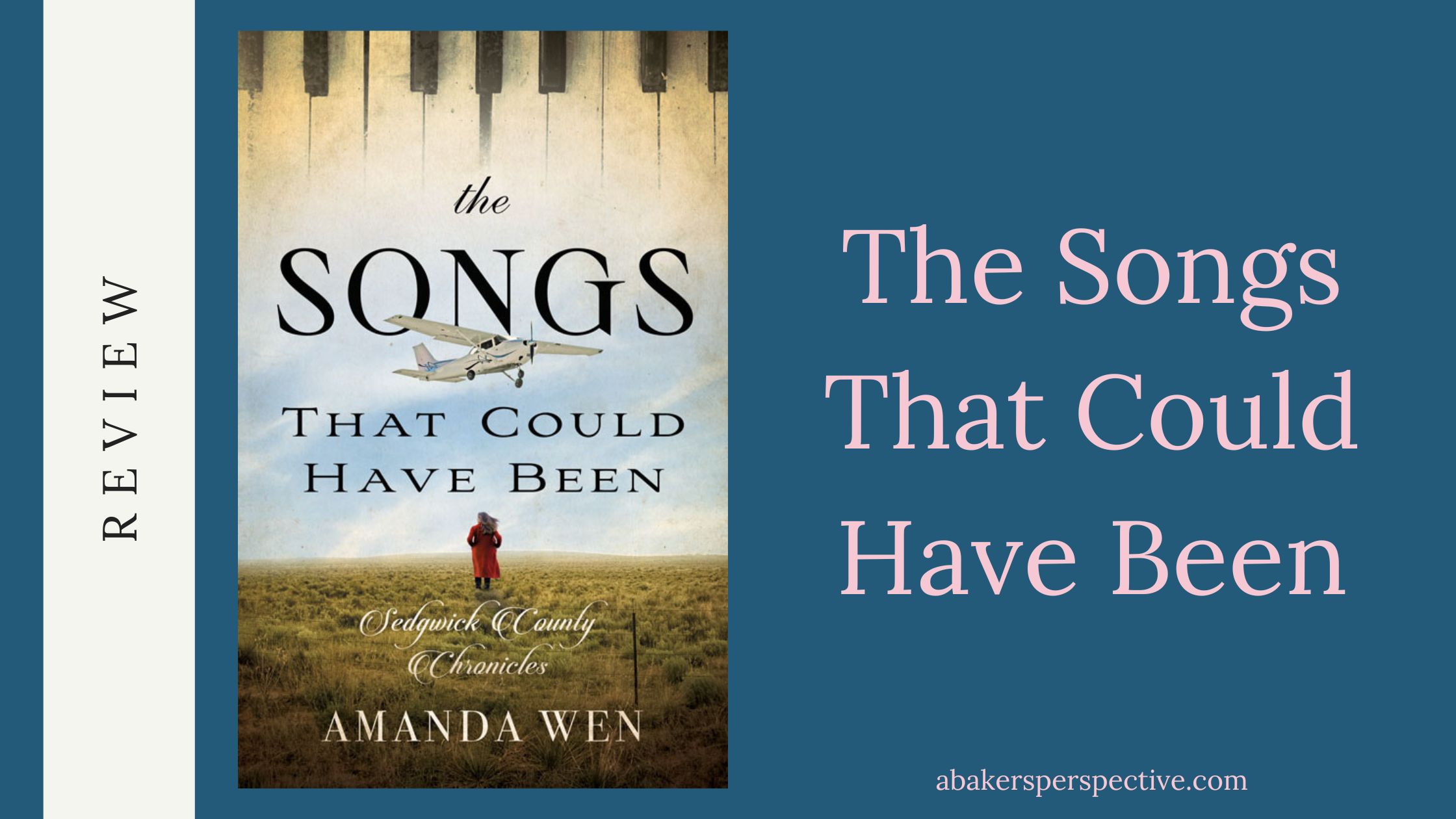 1ABOUT THE BOOK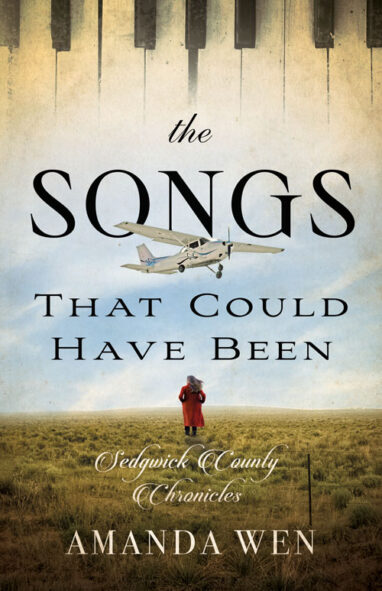 The Songs That Could Have Been
Author
Amanda Wen
Published by
Kregel Publications
on July 1, 2022
Genres:
Fiction / Christian / Romance / Historical
,
Fiction / Romance / Historical / 20th Century
,
Fiction / Romance / Multicultural & Interracial
Pages:
272
The 'can't miss' book of the year.--Amanda Cox, The Edge of Belonging

Two couples in love. Two sets of impossible circumstances. One powerful God of grace.

After a tailspin in her late teens, Lauren Anderson's life is finally back on track. Her battle with bulimia is under control, her career is taking off, and she's surrounded by a loving family. Then a chance meeting with Carter Douglas, her first love and the man who broke her heart, leads to old feelings returning with new strength. And suddenly her well-balanced world is thrown off kilter.

Now a TV meteorologist, Carter is determined to make amends with Lauren. After all, she still owns his heart. But the reasons they broke up aren't lost--and those old demons are forcing him toward the same decision he faced in the past. He isn't sure he's courageous enough to make a different choice this time around.

When Lauren's elderly grandmother, Rosie, begins having nightmares about a man named Ephraim--a name her family has never heard before--a fascinating and forbidden past love comes to light. As Lauren and Carter work to uncover the untold stories of Rosie's past in 1950s Wichita, they embark on a journey of forgiveness and second chances that will change their lives--and Rosie's--forever. Along the way they'll learn that God wastes nothing, his timing is perfect, and nothing is beyond his grace and redemption.

The Songs That Could Have Been is full of the same deftly handled, resonant writing that readers and critics alike enjoyed in Amanda Wen's first book in the series. Fans of Lisa Wingate and Rachel Hauck will add Amanda Wen to their must-read shelves.
Amazon
|
Barnes and Noble
|
Bookbub
|
ChristianBook.com
|
Goodreads
Click here to read an excerpt.
MY REVIEW
Wow. Furst I will say that this goes to the top of my list of favorite books for 2022. I think I am almost recovered from a story that flowed like a melody as it washed over my soul. It is hard to describe what an impact this book has been to me. I have started to really enjoy dual time line stories but I have never read one that had so much impact on me. The author captures exactly what it was like in the mid ninety fifties. The high school Rosie attended was pretty typical except for one thing. It was taboo, unheard of and sinful for a white girl to date a black young man. Oh how I adored Rosie and Emphraim's beautiful story. Two young people who looked past the color of one's skin and found love that was so pure no one could stop them. I wonder what it would be like to love someone who others shunned?
Rosie is my favorite character probably of all time. I loved her innocence, her pure heart and her unconditional love that years later still impact her life. I wanted to walk down the school hall with her and Emphraim and dare someone to say something to them. Although this story took place many years ago, I am not sure we are any closer to accepting each other. Their love for each other overshadowed every hurtful word said to them and made them unselfish in every decision they made about their relationship. They thought of each other's feelings and made sacrifices to protect each other. I want to say so much more about this couple but instead I will let readers find their way through a journey that tackles prejudice, faith, hope and unconditional love.
Lauren and Carter's story tackles addiction. Lauren gets her heart broken by Carter and spirals out of control. Her health becomes an issue that she has battled for years. How they reconnect is quite special and I enjoyed how their lives collide as they uncover a long ago love story between Lauren's grandmother and a very special young man who will impact an entire generation. They both struggled with addiction but never wanted to be truthful about it. When you hide a secret it always finds a way to be exposed. Carter has a deep rooted disappointment in his father because he finds him weak. What he never realized was he was just as weak and needed to face the truth that addiction can't be done alone. Lauren has always blamed her breakup for the reason of her addiction. What she learns is that God's grace is enough. We all need a reminder that our past doesn't have to define our future.
There is always hope and God can redeem what others thought would be impossible. We may have scars, but God heals them and gives us joy. I appreciate that the author tackles racism in this story and exposes the truth of how people were treated and still are to this day. I pray as you read this story you show compassion to others help those in need and never give up. God can do the impossible even being two people back together more than sixty years later and begin a new chapter for them.
I received a copy of this book from Read With Audra blog tours. The review is my own opinion.
ABOUT THE AUTHOR
Amanda Wen is an award-winning writer of inspirational romance and split-time women's fiction. She has placed first in multiple writing contests, including the 2017 Indiana Golden Opportunity, the 2017 Phoenix Rattler, and the 2016 ACFW First Impressions contests. She was also a 2018 ACFW Genesis Contest finalist. Her debut novel was a 2021 Christy Award First Novel finalist.

Wen is a member of American Christian Fiction Writers (ACFW) and regularly contributes author interviews for their Fiction Finder feature. She also frequently interviews authors for her blog and is a contributor to the God Is Love blog. She is the author of Roots of Wood and Stone and The Songs That Could Have Been.

In addition to her writing, Wen is an accomplished professional cellist and pianist who frequently performs with orchestras, chamber groups, and her church's worship team. She serves as a choral accompanist as well. A lifelong denizen of the flatlands, Wen lives in Kansas with her patient, loving, and hilarious husband, their three adorable Wenlets, and a snuggly Siamese cat.

To find Amanda Wen's blog and short stories, visit www.amandawen.com. Readers can also follower her on Facebook (@AuthorAmandaWen), Twitter (@AuthorAmandaWen), and Instagram (@authoramandawen).
GIVEAWAY