About the Book
Book: Lassoed by the Lawman
Author: Renae Brumbaugh Green
Genre: Christian Historical Romance
Release date: May 4, 2021
Juliana Duke has always dreamed of owning a dress shop.
But as the only child of Oscar and Maria Duke and heiress of the vast Duke Ranch, her job is to marry a rancher and produce a male heir. When Lt. Cody Steves rides onto the scene, her resolve to place duty over daydreams is shaken. Now that her heart's been lassoed by the handsome lawman, will she be able to love another?
Cody Steves wants marriage and family, but he loves being a Texas Ranger. At any time, he could ride into a job and not come out alive. How could any decent man marry, knowing he could leave a widow and orphans behind? But the beautiful Juliana Duke captures him in a way no other has. When this job is over, can he ride away with his heart intact?
When he learns of a secret plot to take over the Duke Ranch, Cody must risk everything to save Juliana. Little does he know, the outcome will be nothing like he's planned or imagined.
Click here to get your copy!
About the Author
Renae Brumbaugh Green is an ECPA Bestselling Author, award-winning humor columnist, and wannabe superhero. She lives in Texas with her handsome, country-boy husband, four nearly-perfect children and one nearly-perfect son-in-law, and far too many animals. When she's not writing, Renae teaches online classes and tries to be rugged without chipping her nail polish.
More from Renae
Lassoed by the Lawman is the third and final book in the Texas Rangers Series, and I honestly think it's my favorite book of the series. The main characters, Juliana and Cody, are loosely based on me and my husband, Rick. We're both creatives, we both love music, and we both try to balance our love for creativity with our need to actually make a living! Our shared love of music initially drew us to each other.
Like Cody, Rick is rugged and masculine, and he melted my heart the first time I heard him sing. As a matter of fact, during our courtship, we often wrote songs together. One of the songs Cody sings to Juliana in the book is actually a song Rick wrote for me. (Sigh.)
The attraction Cody and Juliana feel for each other is both white-hot and pure… the kind of passion God wants husbands and wives to experience. It's the kind of passion Christ has for us, his bride. As I worked on these pages, I giggled at times, blushed at times, and grinned with mischief always.
Through hardship and heartache, Juliana and Cody find joy. And through hardship and heartache, God wants us to find joy, too…the joy of an abundant life in Christ. I hope you enjoy reading this book as much as I enjoyed writing it. As a bonus, here's a link to a song Rick and I wrote and recorded for each other. It's not the song from the book, but it's pretty special to us. https://www.youtube.com/watch?v=pDjVxp2m5
God bless, and happy reading!
—Renae Brumbaugh Green
MY REVIEW
This story sweeps across the western sky of Texas where cattle roam the land. I absolutely love this book so much that I must demand that it be made into a movie. I have picked out the actors already and know it would be a hit. Oh the author has definitely done her finest work in this book. It is my favorite of hers and I am in awe of her talent. She is able to take readers in the world of ranching where you feel as if you are there helping along with the ranch hands.
Juliana is a great character with a big heart. I loved how she embraced living on a ranch and helped whenever she could. She definitely has spunk and zest for life. She has a big dream but she also wants to please her papa and mama. It is evident to me that Juliana isn't in love but she felt it was her duty to marry this person . She has much to think about when the ranger shows up at the ranch.
Cody is everything you would hope for in a hero. Being a Texas ranger can be dangerous but his faith guides him as he takes on a job that sets the stage for an adventure into lies, cattle rustling and danger. I love that the story is set in my state and the author does a good job of representing it in a realistic way.
There is wonderful scriptures in the story as well as faith that weaves throughout the pages. I couldn't wait to find our who was behind the mysterious disappearance of cattle. The fight is on as Cody finds himself on the wrong side of a fist. Again I find myself being reminded of the scripture, "the love of money is the root of all evil." Men become angry when they feel their pride has been stomped on and set out to destroy a family. Cody has his hands full trying to do his job.
As much as I liked the adventure in the story I was really drawn to the romance as well. It is sweet, innocent and oh so swoon worthy to read. Two people who had no intention of falling in love find themselves trying to fight their feelings. In the story I loved the example of "laying down your life for a friend." It is a great illustration of unconditional love.
The ending of the book is action packed and surprising at times. I didn't suspect who was behind the crimes being committed and it saddened me when it was revealed. The enemy is always lurking around looking to find someone who can be deceived and used for evil. It is a great story that features characters who must overcome danger, lies and greed. I'm sad to say goodbye to this series but will be awaiting the author's next book with great anticipation.
I received a copy of this book from Celebrate Lit. The review is my own opinion.
Blog Stops
Debbie's Dusty Deliberations, May 4
lakesidelivingsite, May 5
Just Writing, May 5
Texas Book-aholic, May 6
Inklings and notions, May 7
Simple Harvest Reads, May 7 (Guest Review from Donna Cline)
For Him and My Family, May 8
deb's Book Review, May 9
Locks, Hooks and Books, May 10
Kayem Reads, May 10
Ashley's Clean Book Reviews, May 11
A Modern Day Fairy Tale, May 12
Connie's History Classroom, May 13
Vicky Sluiter, May 13
Musings of a Sassy Bookish Mama, May 14
Truth and Grace Homeschool Academy, May 15
Happily Managing a Household of Boys, May 16
Daysong Reflections, May 17
Genesis 5020, May 17
Giveaway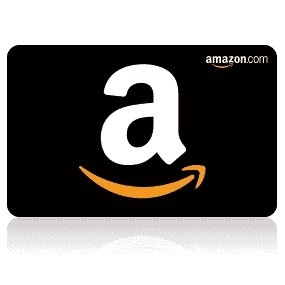 To celebrate her tour, Renae is giving away the grand prize of a $50 Amazon gift card!!
Be sure to comment on the blog stops for nine extra entries into the giveaway! Click the link below to enter.
https://promosimple.com/ps/10b63/lassoed-by-the-lawman-celebration-tour-giveaway