About the Book
Book: A Not So Persistent Suitor
Author: Sandra Merville Hart
Genre: Christian historical romance
Release date: Febraury 14, 2023
He's fighting for his career…She's bent on achieving her own goals…Will their love survive a second chance at happily ever after?
Cora Welch dreams of a future teaching kindergarten, which is in its infancy, and marriage to Ben Findlay, her beau and her twin brother's best friend. But she returns to college from summer break to learn of Ben's unwise choices in pursuit of his career—choices that destroy her trust in the man she thought she knew and loved.
Ben is working hard toward his dream to become the best reporter in the city. He's no stranger to fighting for a goal against all odds, ever since he was orphaned at age thirteen. Even though Cora has captured his heart, he makes the mistake of escorting the boss's daughter to a fancy banquet to further his career—with far-reaching repercussions. Now he's hurt Cora and botched his career goals.
Winning Cora's trust again proves harder than Ben expects, especially as they both face struggles of their own. When events spiral out of their control, catapulting them into hardship and even danger, only God can restore their dreams—though the outcome may look far different than either of them planned.
Click here to get your copy!
About the Author
Sandra Merville Hart, award-winning and Amazon bestselling author of inspirational historical romances, loves to discover little-known yet fascinating facts from American history to include in her stories. Her desire is to transport her readers back in time. She is also a blogger, speaker, and conference teacher. Connect with Sandra on her blog, https://sandramervillehart.wordpress.com/.


More from Sandra
I have wanted to write a story set in Cincinnati, Ohio, in the 1880s for several years. It seems to me that it was on my heart to write while I was still working as a Programmer Analyst and writing was but a dream.
Twins Cora and John had been living on their family's farm before moving to Cincinnati to attend college. John went rogue on me (he does that in Book 3 too
) and got a job at a newspaper working with Ben, and decided not to go to college. Meanwhile, Ben begins to court Cora.
When our story begins, Cora is in her second and final year at the Cincinnati Kindergarten Training School. Kindergarten is still in its infancy in 1883, when our story begins. In fact, the demand for kindergartens grew in the 1870s. There were about four hundred kindergartens by 1880, and the need to train teachers for them was a natural part of that growth.
A training school in Cincinnati was organized in March of 1880. At first, kindergarten students (aged four – six) learned the 3 R's –reading, writing, and arithmetic. Before long, principals in higher grades complained that kindergartners also needed a basic knowledge of music, drawing, and manual training.
This led to greater training for kindergartener teachers, who learned teaching tools that included games, songs, and handwork.
I imagine that incorporating games, songs, and activities engaged the children's interest in a new and fun way for them.
Part of my research included The Songs and Music of Friedrich Froebel's Mother Play by Fro. Bel. Friedrich. Early training schools used Friedrich Froebel's writing extensively in their training so I mentioned his Mother Play book within the story.
Though demand for kindergartens was growing, most schools didn't address the needs of these four to six-year-old children by providing a kindergarten class. Cora has to fight for a local school to start a new class to open the fall after she graduates.
Another fun thing about this novel is the places I've included that the modern reader familiar with Cincinnati will recognize:
Fountain Square, the Suspension Bridge, St. Peter's Cathedral, and the Zoological Gardens to name a few.
Follow characters you've grown to love in A Not So Convenient Marriage, Book 1 in the "Second Chances" series into A Not So Persistent Suitor, Book 2!
MY REVIEW
The author captured the time period so well that I pictured myself walking the town and visiting Cora at the shop where she works. Her dream is to be a kindergarten teacher and I loved following her on her journey to fulfill her dream. She is sweet, kind and has a gift for reaching children. I found it interesting that the author gave us a character that wanted to teach children at a young age and give everything to this vocation.
Ben was so endearing and I loved his flawed character. He seemed so realistic and his emotions could be felt through the pages. He wants to be the best news reporter and finds himself having to prove himself to his boss. There is someone in the office that is jealous of Ben and tries to sabotage him at every turn. I thought Ben handled this well and showed how he wouldn't fall for the lies that were being spread about him.
The story is very entertaining and I especially liked the two big news stories focused on devastation of a city and a murder trial that sets off riots in the city. When the author described the floods I could see the water rising and the hopelessness people felt. Cora decides that while she can't attend school right now, she will volunteer to help those who have been displaced due to the flood. I loved this part because it shows how we should help others in need. The riots were vivid and I felt tension in the air as people wanted to take the law int9 their own hands.
The best part of the story for me was when Ben sees his father after many years. There is anger in Ben's heart and he has a hard time seeing his father. The author uses this as an illustration of forgiveness. All those years Ben wasted turning away from God because he was angry has caught up with him. As he and his father begin a new relationship there is hope.
The ending is beautiful and wraps up the story with a new beginning for some, forgiveness and letting go of the past and finding unconditional love. I loved how the author uses each character to teach us about faith and never giving up.
I received a copy of this book from Celebrate Lit. The review is my own opinion.
Blog Stops
Debbie's Dusty Deliberations, February 15
Blossoms and Blessings, February 15
Texas Book-aholic, February 16
deb's Book Review, February 17
Locks, Hooks and Books, February 18
Writing from Walsh Mountain, February 18
Ashley's Clean Book Reviews, February 19
Abba's Prayer Warrior Princess, February 20
Connie's History Classroom, February 21
Holly's Book Corner, February 21
Truth and Grace Homeschool Academy, February 22
Happily Managing a Household of Boys, February 23
Simple Harvest Reads, February 24 (Guest Review from Donna Cline)
For Him and My Family, February 25
lakesidelivingsite, February 26
Christina's Corner, February 26
Cover Lover Book Review, February 27
Pause for Tales, February 28
Mary Hake, February 28
Giveaway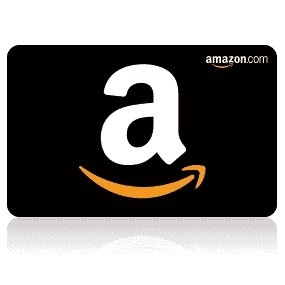 To celebrate her tour, Sandra is giving away the grand prize of a $50 Amazon gift card!!
Be sure to comment on the blog stops for nine extra entries into the giveaway! Click the link below to enter.
https://promosimple.com/ps/24516/a-not-so-persistent-suitor-celebration-tour-giveaway