About the Book
Book: Priscilla's Piggy
Author: Marisa Masterson
Genre: Sweet Historical Romance
Release date: Febraury 10, 2023
This marriage needs something more than a pig to hold it together—
Jack Dixon knew his mother was right. It was time he married. He'd go along with whatever she writes in the letter to the matchmaker.
Priscilla Pringle fell in love with the man who wrote such a tender letter. Too bad that the man she meets in Missouri is his opposite. She'd leave and go home except for the little piggy she is bottle feeding.
Will she stay after the piggy is weaned? Is Jack the only one who needs to change
to make a marriage work?
Read to find out.
Click here to get your copy!
About the Author
The smiling teacher. That's what her students called her. How did this dedicated teacher end up as an author? A spinal cord injury took her out of the high school classroom. After seven years of healing, she asked the Lord what He had for her. Now, thirty-seven books later, Marisa is still enjoying the direction He sent her when God opened the door for her to begin writing.
Marisa's sweet romances often are set in her home state of Wisconsin. Growing up, she loved hearing stories about her family who pioneered in that state. Those stories, in part, are what inspire ideas for her books.
Though she's from Wisconsin, Marisa and her husband of thirty-four years live in Saginaw, Michigan. They have two grown children and a precious three-year-old granddaughter, Hunny Junebug. She's been Marisa's best physical therapy and keeps her moving.
More from Marisa
As a girl of about ten, I remember holding a glass 7-Up bottle for the orphaned piglet. My grandpa attached a black rubber nipple and had me feed it—just like Fern in Charlotte's Web. Unlike Fern, I knew not to name it or grow attached. It would be sold when it reached 40 pounds.
That memory came in handy with Priscilla's Piglet. I wondered what I could add to keep my heroine at the farm after she decides the hero is not her perfect match. The memory prodded my brain. Who doesn't love a baby that is in need—even if it's a baby pig! It seemed the perfect fit for this story.
MY REVIEW
This was a nicely written story about a young woman who becomes a mail order bride. Priscilla is desperate to get away from her father and jumps at the chance to become someone's wife. She has no idea what she is getting into, but she knows that she is safer away from her father. Her father was a preacher but he treated his daughter with anger that sometimes would be frightening to her. The letter she received from her intended was sweet and gave Priscilla hope.
I don't think Jack makes a good impression on Priscilla when they first meet. What happened to that kind hearted man who wrote such an endearing letter to her? Jack isn't all that thrilled with Priscilla but will marry her to make his mother happy. Looks like there will be a time of getting to know each other before they should marry.
I loved piggy wiggy and thought how nice it was for Priscilla to have her help adjust to her new home. The poor little runt needed extra attention and this gives Priscilla a reason to stay. The author uses this time to explore the two main characters and find out that they both have this need to be wanted. Jack becomes very protective of Priscilla when she explains that someone may come looking for her. Jack is having problems adjusting being home from the war. They both find themselves growing closer to each other as they get accustomed to their new lives.
The author adds a bit of danger to the story which exposes how pride can get the best of someone. This part of the story was intense and added an illustration of forgiving, understanding , unconditional love and allowing God to soften your heart. The ending is nice and I hope piggy wiggy makes another appearance in a book soon.
I received a copy of this book from Celebrate Lit. The review is my own opinion.
Blog Stops
Locks, Hooks and Books, February 12
Debbie's Dusty Deliberations, February 13
Stories By Gina, February 14 (Author Interview)
Girls in White Dresses, February 15
Jodie Wolfe – Stories Where Hope and Quirky Meet, February 16 (Author Interview)
Texas Book-aholic, February 17
Tell Tale Book Reviews, February 18 (Author Interview)
deb's Book Review, February 18
Pause for Tales, February 19
Ashley's Clean Book Reviews, February 20
For the Love of Literature, February 21 (Author Interview)
Connie's History Classroom, February 22
Happily Managing a Household of Boys, February 23
Artistic Nobody, February 24 (Author Interview)
Holly's Book Corner, February 24
For Him and My Family, February 25
Giveaway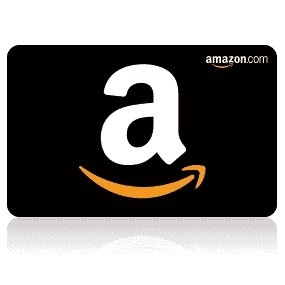 To celebrate her tour, Marisa is giving away the grand prize of a $50 Amazon gift card!!
Be sure to comment on the blog stops for nine extra entries into the giveaway! Click the link below to enter.
https://promosimple.com/ps/242ae/priscilla-s-piggy-celebration-tour-giveaway