About the Book
Book: Touch of Innocence
Author: Robin Patchen
Genre: Romantic Suspense
Release date: January 25, 2022
From a USA Today bestselling author comes a gripping story of mystery, romance, and pulse-pounding suspense.
How can she save the little girl next door from being exploited if nobody believes her?
Grace used to try to save people, but that was before she realized how powerless she is. Now, she avoids emotional ties, working from her secluded cabin, content with her aloneness. When eight-year-old Lily starts hanging around, Grace enjoys her company but carefully keeps her distance—until she discovers the girl is being exploited. Little though she wants to, she must get involved, even if it means risking her own safety to secure Lily's.
Andrew can't help but be drawn to his new neighbor and her beautiful foster child. When he learns about Lily's disturbing history, he offers to help Grace prove her suspicions about the girl's father. But the more they learn, the more puzzling Lily's history seems. They work together to unravel the mystery, determined to ensure Lily ends up with a family who loves her.
But Lily's father isn't giving up his muse—or his obsession—that easily. He believes Lily is rightfully his, and he'll do anything to get her back.
Don't miss this thrilling page-turner, the latest in the addictive Coventry Saga.
Click here to get your copy!
About the Author
Robin Patchen is a USA Today bestselling and award-winning author of Christian romantic suspense. She grew up in a small town in New Hampshire, the setting of her Nutfield Saga books, and then headed to Boston to earn a journalism degree. After college, working in marketing and public relations, she discovered how much she loathed the nine-to-five ball and chain. After relocating to the Southwest, she started writing her first novel while she homeschooled her three children. The novel was dreadful, but her passion for storytelling didn't wane. Thankfully, as her children grew, so did her writing ability. Now that her kids are adults, she has more time to play with the lives of fictional heroes and heroines, wreaking havoc and working magic to give her characters happy endings. When she's not writing, she's editing or reading, proving that most of her life revolves around the twenty-six letters of the alphabet. Visit https://robinpatchen.com/subscribe to receive a free book and stay informed about Robin's latest projects.
More from Robin
I love everyman-hero stories.
I know detectives and FBI agents and other law enforcement officers are fighting crime and solving mysteries all the time, but I love stories where regular folks—the kind who live next door and work in supermarkets or sell insurance—suddenly find themselves in the middle of a mystery—one only they can solve.
Maybe it's my own longing for adventure (while living a life that consists largely of sitting in my office wearing yoga pants and tapping away on a keyboard) that leads me to write these kinds of stories
Touch of Innocence has that everyman… er, woman character, a reclusive former child therapist who wants nothing more than to be left alone. The problem is, Grace has a gift (which she calls a curse) that enables her to "see" that her eight-year-old neighbor, Lily, is being exploited by her child-pornographer father. But since Grace doesn't have any proof, only the impressions she received when she touched the child's palm, the police don't do anything to rescue little Lily.
So Grace takes matters into her own hands.
As the villain so aptly puts it, she "blows up her entire life for the sake of a girl she barely knows."
And that all happens in the first chapter. Then it gets really interesting.
There's so much talk in the world about doing things for the greater good, for the benefit of the many, not the few, but that wasn't Jesus's way, was it?
Jesus didn't die for the collective good. He died for you and me. He left the ninety-nine to seek out the one.
In a way, Touch of Innocence asks if one forgotten little girl is worth the cost of the heroine's security, maybe even her life?
What is the value of one life, and how much are we as believers willing to sacrifice to save?
I think it's a question worth exploring.
A little FYI about the book: I was very careful not to have any explicit scenes. Though the reader gets the sense of what Lily's been through, there are no descriptions or images you'll wish you hadn't seen. I did my very best in this story to highlight a terrible thing that's happening all over the world while at the same time honoring my readers and, above all, the Lord.
MY REVIEW
The story is not about a happy subject, in fact it is one that sickens me yet I'm glad the author wrote about it. We will never know how many children have been abused or exposed to pornography but this story shows us that it is out there. I applaud Grace for what she did. Would you be willing to risk jail, go on the run and leave everything behind to save a child? Grace never hesitated when she found out what was going on with Lily. Grace is fearful of strangers and doesn't want to get close to anyone because she couldn't risk her secret being discovered.
Andrew is a little suspicious of his new neighbor but senses there is a connection between them. He has his own problems to deal with. He has a strained relationship with his father, his past is not something he likes to share and his half brother seems to be his dad's favorite. I liked that Andrew befriended Grace, although he knew she was hiding something. One of the best parts of the story is when Andrew finds out Grace's secret. Not only is he angry because she has lied all these months to him, but learning that he can't trust her shattered him. I thought it was interesting that for awhile he was more worried about being implicated in what Grace has done than helping her. This is a breaking point for both of them and the author uses this to help them both open up and finally be honest and let go of their past.
I could relate to Grace for two reasons. She had a hard time saying that she loves someone. Growing up my parents never once said they loved me so it has always been difficult for me to believe anyone would love a child who had been physically and emotionally damaged. Grace had no self worth and didn't believe she mattered to anyone. Oh how I know that feeling so well. The moment she realizes how much she is loved by God brings the wall down around her. The author does an excellent of exposing lies that the enemy tries to use against us . Have you heard the saying, "if you see something say something?" That statement is perfect for this story. One person can make a difference.
I received a copy of this book from Celebrate Lit. The review is my own opinion.
Blog Stops
Book Reviews From an Avid Reader, March 23
Blogging With Carol, March 23
Debbie's Dusty Deliberations, March 24
Texas Book-aholic, March 25
Inklings and notions, March 26
For Him and My Family, March 27
Betti Mace, March 28
Spoken from the Heart, March 29
deb's Book Review, March 29
Locks, Hooks and Books, March 30
Mary Hake, March 30
Maureen's Musings, March 31
Ashley's Clean Book Reviews, April 1
Because I said so — and other adventures in Parenting, April 2
Blossoms and Blessings, April 3
Livin' Lit, April 3
Truth and Grace Homeschool Academy, April 4
Simple Harvest Reads, April 5 (Guest Review from Mindy Houng)
Giveaway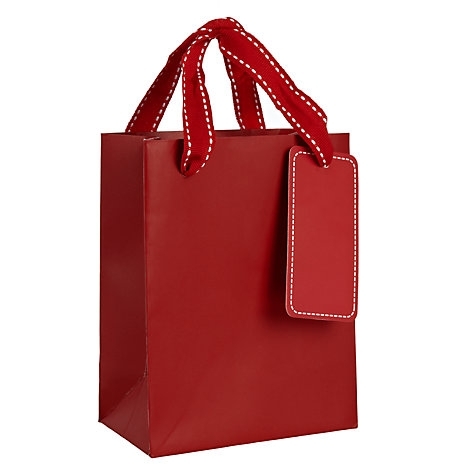 To celebrate her tour, Robin is giving away the grand prize package of Convenient Lies, book 1 in the Nutfield Saga, and Glimmer in the Darkness, book 1 in the Coventry Saga, along with a coffee mug!!
Be sure to comment on the blog stops for nine extra entries into the giveaway! Click the link below to enter.
https://promosimple.com/ps/1bc9a/touch-of-innocence-celebration-tour-giveaway