About the Book
Book: Shadow
Author: Kara Swanson
Genre: Fantasy, Young Adult
Release date: July 13, 2021
Peter Pan has crash-landed back on Neverland. But this is not the island he remembers.
Desperate to rescue Claire and the fractured Lost Boys, Peter must unravel what truly tore his dreamland apart. But with each step, he is haunted by more of his own broken memories. Not even Pan himself is what he seems.
Claire Kenton is chained to a pirate ship, watching the wreckage of Neverland rocked by tempests. When she finally finds her brother, Connor is every bit as shattered as the island. Claire may have pixie dust flowing in her veins—but the light of Neverland is flickering dangerously close to going out forever.
To rescue Neverland from the inescapable shadow, the boy who never grew up and the girl who grew up too fast will have to sacrifice the only thing they have left: each other.
Click here to get your copy!
About the Author
As the daughter of missionaries, Kara Swanson spent her childhood running barefoot through the lush jungles of Papua New Guinea. Able to relate with characters dropped into a unique new world, she quickly fell in love with the fantasy genre. The award-winning author of The Girl Who Could See, Kara is passionate about crafting stories of light shattering darkness, connecting with readers, and becoming best friends with a mermaid—though not necessarily in that order. Kara chats about coffee, fairytales and bookish things online (@karaswansonauthor) and at karaswanson.com.
More from Kara
One of my favorite CS Lewis quotes is this:
"Some day you'll be old enough to start reading fairy tales again."
There's something subtly profound about the idea that the very stories which captivate our imagination and shape our perspective on good and evil as children, will reveal more gems when we return to them later. When we've conquered some dragons of our own.
This was especially true when I write my Peter Pan retelling duology Dust and Shadow. These YA novels literally return to a fairy tale. I took a familiar story and dug even deeper, pushing Peter himself to grow a little more and see what new bits of pixie dust and hope there may be in a familiar story.
But there is another reason why our hearts gravitate toward fairy tales.
I think GK Chesterton put it brilliantly in a quote that is actually at the very front of Shadow:
"Fairy tales do not tell children the dragons exist. Children already know that dragons exist. Fairy tales tell children the dragons can be killed."
Because maybe even more than being reminded of the whimsy of a fairy, we need the reminder that even in a world filled with dragons – they can be killed.
We can conquer.
And that simple truth, told a hundred different ways, will always lift our hearts and our chins.
Shadow was not an easy book to write – and it is not a particularly lighthearted tale. It is raw and vulnerable and at times lives up to it's title in some darker moments. But there is always a sense of courage there too. A reminder that even in the shadowed places, the valleys, the instances that steal our breath and twist our hearts and make us wonder if all is lost –
There is another page to turn. Another step to take.
We are not finished.
No matter how young we are, we can strap on our armor, lift our swords, and fight for the light.
We are not overcome because our strength does not come from us.
It comes from our King.
And in the end, He will make all wrongs right, and there will be a happy ending to our tale, even if it may not be the ending we expect.
Because it may not be easy to slay the dragon, but as the fairy tales do remind us –
The important thing is that they can be slain.
MY REVIEW
I wasn't prepared for the darkness this story took on. I had to go back to the previous book in the series to see if there was any hint as to why this story felt so different. The author presents Neverland in its eerie, dreadful state of gloom that hangs over the place. What has caused this once happy place to descend into darkness? Well I couldn't wait to see what journey the author had in store for her readers.
What makes this story so incredible is the details that the author uses to describe Neverland. Can you see you the trees moving away from you as you walk in the forest or the puddles of water avoiding you as you move forward ? Connor and Claire's reunion is very intriguing and I wasn't quite sure if I trusted Connor. I was mesmerized by the story and how easily I felt part of it.
Oh how I was on the edge of my seat as Claire makes a deal with Connor. You can smell the deceit as Connor takes on more power than Claire realized. What is the ultimate plan? Will Neverland be saved or taken over by evil? This statement really grabbed my attention; "You can't heal a wound by making one." How many times have we had deep emotional pain that only got worse when we covered it up with more emotional and deep pain? If only we would learn to let God heal us instead of keeping our pain and adding more each day.
As secrets are slowly brought to the surface the adventure really picks up. Power is an ugly thing that breathes in this story. I could feel the hurt from Claire as she realizes people she loved have betrayed her. Can she stop the evil from continuing ? The shadow is displayed as something sinister ready for destruction. I started thinking about how we sometimes allow the enemy to deceive us and find ourselves going against God. The story was everything I had hoped for as the author shows us how darkness cannot win when light is shines on it. Now what does that remind me of? Well of course it's Jesus that shines light in our dark places and brings us faith and peace.
I received a copy of this book from Celebrate Lit. The review is my own opinion.
Blog Stops
Babbling Beck L's Book Impressions, July 31
Inside the Wong Mind, July 31
Truth and Grace Homeschool Academy, July 31
The Write Escape, August 1
Remembrancy, August 1
Debbie's Dusty Deliberations, August 2
Connect in Fiction, August 2
Blossoms and Blessings, August 2
Library Lady's Kid Lit, August 3
Texas Book-aholic, August 3
Where Faith and Books Meet, August 4
Losing the Busyness, August 4
For the Love of Literature, August 4
Worthy2Read, August 5
Mypreciousbitsandmusings, August 5
Wishful Endings, August 5
Inklings and notions, August 6
Mia Reads, August 6
For Him and My Family, August 7
Sodbusterliving, August 7
Mary Hake, August 7
deb's Book Review, August 8
Nancy E Wood, August 8
Tell Tale Book Reviews, August 9
Locks, Hooks and Books, August 9
Through the Fire Blogs, August 10
Ashley's Clean Book Reviews, August 10
Artistic Nobody, August 10 (Guest Review from Donna Cline)
Because I said so — and other adventures in Parenting, August 11
Cats in the Cradle Blog, August 11
A Modern Day Fairy Tale, August 12
Simple Harvest Reads, August 12 (Guest Review from Mindy Houng)
The Book Chic Blog, August 12
Musings of a Sassy Bookish Mama, August 13
Labor Not in Vain, August 13
Giveaway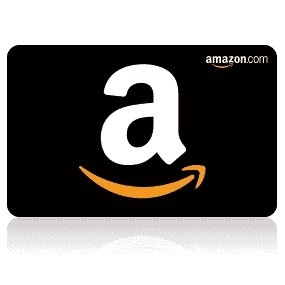 To celebrate her tour, Kara Swanson is giving away the grand prize of a $25 Amazon gift card!!
Be sure to comment on the blog stops for nine extra entries into the giveaway! Click the link below to enter.
https://promosimple.com/ps/110e4/shadow-celebration-tour-giveaway