About the Book
Book: A Life Reclaimed
Author: Olivia Rae
Genre: Christian Historical Romance
Release date: November 28, 2022
Book: A Life Reclaimed
Author: Olivia Rae
Genre: Christian Historical Romance
Release date: November 28, 2022
A Scoundrel, A Spy, and A Secret. Will She Ever Learn the Truth?
Desperate to avoid a second loveless marriage, Anne Howell hides out in a cave on the Welsh coast. If she can get to England, she should be safe from her stepfather's long reaching hand. She thinks her prayers are answered when she rescues a shipwrecked sailor, Thomas Armstrong, who agrees to help her, claiming he has ties to Queen Elizabeth I. Though she fears he may be an accomplished liar, she has no choice but to trust him, especially when a secret from her past puts spies on her trail and threatens to destroy her future.
Upon learning his true mother was executed in place of a dethroned queen, Thomas Armstrong sets out to find the cowardly monarch and avenge his mother's death. Broke and in debt, he is finally on the verge of reaching his goal when his ship goes down in a storm and he ends up owing his life to the honest and forthright Anne Howell. He fears his quest is finished – until he learns there are those who would pay handsomely to have Anne in their possession, enough to clear his debt and enable him to pursue the revenge he seeks. But in helping Anne he has lost his heart, and now faces a devastating choice – remain loyal to his goal of avenging his mother or follow his feelings to an uncertain future with Anne.
Click here to get your copy!
About the Author
Olivia Rae is an award-winning author of historical and contemporary inspirational romance. She spent her school days dreaming of knights, princesses and far away kingdoms; it made those long days in the classroom go by much faster. Nobody was more shocked than her when she decided to become a teacher. Besides getting her Master's degree, marrying her own prince, and raising a couple of kids, Olivia decided to breathe a little more life into her childhood stories.
Olivia is the winner of the Book Buyers Best Award, Angel Award, New England Readers' Choice Award, the Golden Quill Award, the American Fiction Award, and is a gold and bronze medalist in the Illumination Awards.


More from Olivia
I've always been drawn to English history and back in 2009, I was blessed to visit London with my daughter. We immersed ourselves in the area's rich history by going to museums, visiting Westminster Abbey, Windsor Castle, Temple Church, and so much more. Of course, a tour of the city wouldn't have been complete without a visit to the Tower of London. There I learned about the tragic and short life of Lady Jane Grey, who was the queen of England for nine days.
Later that day, I found a postcard that displayed the famous painting, The Execution of Lady Jane Grey by Paul Delaroche. My mind started racing and the seeds for the Secrets of the Queens series took root. I wondered what would've happened if Lady Jane Grey had lived. A Life Reclaimed, the third book in the Secrets of the Queens, is not about Lady Jane Grey per se, but it follows the story of a young man whose life has been changed because of her escape from death.
I hope you enjoy my tale of mystery, intrigue, and love as much as I enjoyed writing it.
MY REVIEW
I loved how this story takes two very different people and put them together in an adventure that sweeps over sea and land. We explore a bit of history as Queen Elizabeth makes a grand appearance in this enchanting story.Thomas is determined to find out what happened to his mother and why he has been lied to all these years. The man he calls father is not really his father. He is out for revenge for something that happened to a special person in his life. We witness his downfall when he seems to be obsessed with jewels, gold and whatever makes him wealthy. He has no need to pray for he does not think it helps. When his life starts to unravel, he happens upon a young woman who may be what he needs to help him get rich. "Someday you will learn there are more precious things in this world besides gold and jewels."
Anne is on the run from her stepfather who wants to force her to marry someone she does not love. Her stepfather is abusive to her and she seeks a place where she can be safe. I love her faith and how she continually prays over every situation. When she and Thomas run into each other she does question if he can be trusted. After all he is a thief and around his neck adorns a stolen cross necklace with jewels that make it very valuable. There are moments when their banter is funny and I loved how the author used this to let their guard down around each other.
As secrets are revealed we witness Thomas having a meltdown in front of everyone. He blames himself for all that has gone wrong at his home with his greed and bitterness. Will he come to understand that God can help him? Anne expresses her emotions with such heart wrenching words that Thomas begins to soften. I love this moment when Thomas begins to find strength to fight for his family and perhaps let the past go.
This story illustrates how greed, secrets and pride can fracture a family. We see before our eyes Thomas trying to sort out what has happened over the years to a family he once felt part of. As the story comes to an ending we witness that, "the truth shall set you free."
I received a copy of this book from Celebrate Lit. The review is my own opinion.
Blog Stops
Rebecca Tews, February 9
Happily Managing a Household of Boys, February 10
Debbie's Dusty Deliberations, February 10
Worthy2Read, February 11
Texas Book-aholic, February 12
deb's Book Review, February 13
Locks, Hooks and Books, February 14
Abba's Prayer Warrior Princess, February 15
For Him and My Family, February 15
Ashley's Clean Book Reviews, February 16
Betti Mace, February 17
Cover Lover Book Review, February 17
Connie's History Classroom, February 18
Holly's Book Corner, February 18
Truth and Grace Homeschool Academy, February 19
Gina Holder, Author and Blogger, February 20 (Author Interview)
Mary Hake, February 20
Pause for Tales, February 21
Blogging With Carol, February 22
Giveaway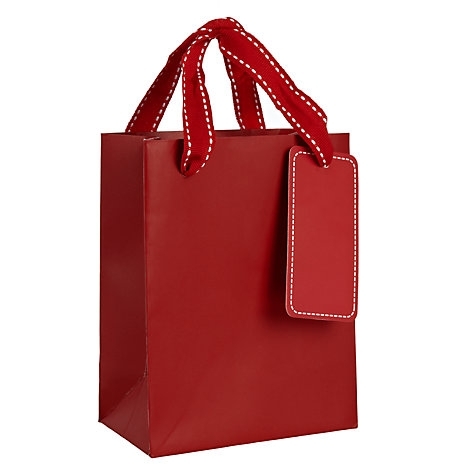 To celebrate her tour, Olivia is giving away the grand prize of a themed gift box!!
Be sure to comment on the blog stops for nine extra entries into the giveaway! Click the link below to enter.
https://promosimple.com/ps/242a3/a-life-reclaimed-celebration-tour-giveaway