About the Book
Book: Miracles in the Middle
Author: Debbie Milam
Genre: Christian Living, Inspirational
Release date: December 8, 2021
Do you need a miracle? You are not alone.
Some seasons of life can be so difficult. You may be in the middle of uncertainty, loss, grief, or anxiety.
You and your loved ones may be in the middle of chronic illness, financial issues, relationship struggles.
Whatever you're struggling with, God knows.
And in the middle of your circumstances, God is there and He's still creating miracles.
Miracles in the middle of fear.
Miracles in the middle of grief.
Miracles in the middle of unwellness.
Miracles in the middle of relationship struggles.
Miracles in the middle of suffering.
Most people talk about seeing God's miracles when they have a breakthrough, receive healing, are freed from an addiction, or are victorious on the mountaintop. But what about the miracles that happen in the valley, in the middle of your storm, to in your difficult situation?
That's where God does extraordinary work. That's where God's greatness amazes us when we need it the most.
In my newest book, Miracles in the Middle: I invite you to witness the astonishing miracles that happen in both seasons of blessings and in the depth of suffering. These true stories of God's presence, power and love will reignite hope and help you develop a deeper intimacy with the Lord.
Click here to get your copy!
About the Author
Debbie Milam is an award-winning occupational therapist, author and past syndicated columnist for United Press International's Religion and Spirituality Division.
She is the author of Miracles in the Middle, Overtaken by Grace, And God Said and Lord Show Me You Are Here.
Debbie's ground-breaking work has been featured in First for Women, the Miami Herald, Elle, and Ladies Home Journal, and on the Hallmark Channel, PBS, and WebMD.
Through her 501(c)3 Grace Love Well Foundation, her mission is to inspire people to the beauty, love, power, and presence of God. As an organization we have donated thousands of books to churches, missions work, prisons, pastoral counselors and prayer teams.
For more resources to deepen your intimacy with God and find peace in His presence, visit us online at gracelovewell.org or YouTube/Debbie Milam


More from Debbie
January of 2020, I began a journey of catastrophic health issues as I faced four life-threatening infections, including COVID, which led to being placed on Hospice care. While facing my mortality, I cried out to God and experienced one miracle after another.
Although my body was growing weaker and weaker, my faith, relationship with God, and desire to bring hope to others grew stronger and stronger. While battling severe health issues, I was able to publish this book by God's grace and a great publishing team.
So many Christians are battling hopelessness, anxiety, and overwhelm. I understand all these feelings and I invite readers to witness the astonishing miracles that happen in both seasons of blessings and the depth of suffering. My true stories of God's presence, power, and love will reignite hope and help readers develop a deeper intimacy with the Lord.
MY REVIEW
This book made a very important statement during the introduction that I found to be very helpful. We hear people say all the time , "Why did God allow this to happen?" The author answers that question with great compassion. She says , "I don't believe that God caused these catastrophes, but I do believe He allowed them because He knew the good that would come out of these circumstances." I loved her statement and have experienced tragedies in my own life that made me question God. I didn't know at the time that God already had a plan to turn what was meant for bad into good.
The author's story of how she came to know Christ and have a deep relationship with Him is very inspiring. Never underestimate the power of prayer. It warmed my heart as she walked into the Bible study and was welcomed by ladies who had prayed with her sister-in-law for her salvation fourteen years ago. God is so good and this is a great example of never giving up when you are praying for someone.
The book is filled with uplifting stories that showed how God gives us divine appointments and does things we can only be in awe of. I loved the chapter about the young mother and baby at church. Her obedience to God to give her last twenty dollars turned into a miracle for her. God blessed her abundantly more than she thought possible. I love how the author encourages us to be His hands and feet and look for those moments where you can pray with someone. As you pray God will show you what He has planned for you. The author not only prayed for the woman but was prompted to take her shopping. The woman experienced a true miracle that day.
This would be a great book to gift to someone who may be struggling and needs an uplifting message. I decided that I would use this book as a devotional for each day. What better way to get excused about God then to read miracles that He has done. I loved when the author said, "He gives us free will out of love, because love without freedom is control." We chose who we want to serve and who we want to follow. God doesn't force us to do anything because He loves us.
I received a copy of this book from Celebrate Lit. The review is my own opinion.
Blog Stops
Debbie's Dusty Deliberations, May 19
Inklings and notions, May 20
For Him and My Family, May 21
Texas Book-aholic, May 22
Locks, Hooks and Books, May 23
Ashley's Clean Book Reviews, May 24
deb's Book Review, May 25
Splashes of Joy, May 26 (Author Interview)
Miriam Jacob, May 26
Because I said so — and other adventures in Parenting, May 27
Truth and Grace Homeschool Academy, May 28
Christina's Corner, May 29
Blossoms and Blessings, May 30 (Author Interview)
Happily Managing a Household of Boys, May 31
Spoken from the Heart, June 1 (Author Interview)
Mary Hake, June 1
Giveaway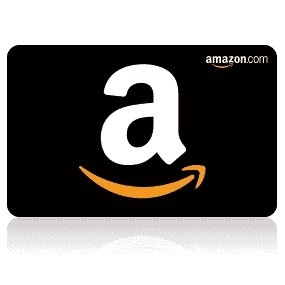 To celebrate her tour, Debbie is giving away the grand prize of a $50 Amazon gift card!!
Be sure to comment on the blog stops for nine extra entries into the giveaway! Click the link below to enter.
https://promosimple.com/ps/1df19/miracles-in-the-middle-celebration-tour-giveaway