About the Book
Book: Loving Lydia
Author: Susan Pope Sloan
Genre: Christian Historical Romance
Release date: April 25, 2023
Two Southerners thrown together by the Union army. He's on a quest for vengeance. She's determined to preserve her family.
Lydia Gibson's life is overturned when the Union Army invades her hometown and burns down the cotton mill where she and her stepdaughter worked. Even worse, she and the other workers are arrested and sent to Marietta, where they wait for the army to send them north.
Confederate Sergeant Seth Morgan finally reaches Marietta to check on his family, but the last thing he expects is to meet a woman who sparks attraction he thought he'd never feel again. Unfortunately, she's a Yankee prisoner and being sent north to Louisville, Kentucky.
Seth is forced to return to his unit in Virginia, and he never anticipated their next meeting would be when he's taken to Louisville as a prisoner. While Seth searches the Confederate ranks for the man who murdered his wife, Lydia implores him to ask after her missing nephew. Neither one expects just how far the search will take them, or what they'll discover along the way.
Click here to get your copy!
About the Author
Born into a family of storytellers, Susan Pope Sloanpublished her first articles in high school and continued writing sporadically for decades. Retirement provided the time to focus on writing and indulge her avid interest in history. Her Civil War series begins (and ultimately ends) in her home state of Georgia with references to lesser-known events of that period. She and husband Ricky live near Columbus where she participates in Word Weavers, ACFW, and Toastmasters
More from Susan
As a "pantser" when it comes to writing, I never know how the story will develop or which characters will demand more "stage" time. Lydia Gibson was always destined to be a main character, but I had no idea who would be her leading man. When Seth Morgan appeared in Rescuing Rose, I saw him only as an object to create tension between Rose and Noah. Then I learned how his wife died and knew he had to be rescued from his grief and anger. At first, I thought he might match up with Celeste, but it made more sense for him to be drawn to Lydia, who was a war widow. He was a fun protagonist as he loudly proclaimed his lack of interest in marrying again but always went out of his way to assist the women he met. Seth liked to create the illusion of being a tough fighter, but what he really wanted was someone to love and share his life. As Lydia struggled to overcome her poor self-image, Seth discovered his strength in following the path of peace.
MY REVIEW
This has been a wonderful story that captures the historical facts in a way that brings them to life. Being driven out of her home by Union Soldiers changed Lydia's life. Her first thought is to get as far away as she can and protect her step daughter. Their journey finds them in a new town unsure what would happen to them. I can't image the turmoil Lydia's life took as she tried to survive on meager supplies. I liked how she and a group of other women came together to look out for each other. Lydia has been told that her husband died so she is on her own now.
Seth is my favorite character because he is kind, willing to help others and watches out for the women who took over his home while he hides in the basement. Seth has longed to take action against the man who murdered his wife and that bitterness may cost him a future. I liked how the author incorporates historical facts in the story such as the assassination of President Lincoln. This news affects everyone and Seth wonders what will happen to him when he himself becomes a prisoner.
The relationship between Seth and Lydia is slow and I appreciate how the author nurtures this bond with faith. It is not always easy for our main characters to see eye to eye but they sure go through a lot on their journey. One part of the story illustrates about forgiveness. Lydia will face a hard decision when someone she never wanted to see again needs help in their final days. Seth will be face to face with the man who has caused him pain and anger. I loved how the author uses faith in these moments to show how important it is to forgive and also be able to ask for forgiveness.
The story is not without a bit of action and a look at a war that pitted friends and families against each other. The research of this era is evident with the details used to make the story realistic. I loved the writing and how the author use this story to help one person become more confident in themselves and demonstrates how peace allows both main characters to give grace and find happiness.
I received a copy of this book from Celebrate Lit. The review is my own opinion.
Blog Stops
Texas Book-aholic, April 19
Karen Baney Reviews, April 19
Debbie's Dusty Deliberations, April 20
Locks, Hooks and Books, April 21
Gina Holder, Author and Blogger, April 22 (Author Interview)
Ashley's Clean Book Reviews, April 22
Connie's History Classroom, April 23
Happily Managing a Household of Boys, April 24
Truth and Grace Homeschool Academy, April 25
For Him and My Family, April 26
Betti Mace, April 27
Holly's Book Corner, April 28
Blossoms and Blessings , April 29
Pause for Tales, April 30
Simple Harvest Reads, May 1
Cover Lover Book Review, May 2
Giveaway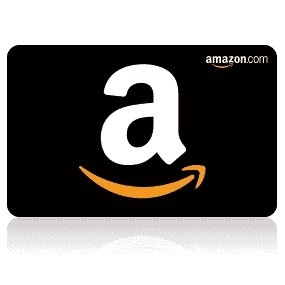 To celebrate her tour, Susan is giving away the grand prize of a $50 Amazon gift card!!
Be sure to comment on the blog stops for nine extra entries into the giveaway! Click the link below to enter.
https://promosimple.com/ps/258b0/loving-lydia-celebration-tour-giveaway