About the Book
Book: Redemption in the Wilderness
Author: Andrea Byrd
Genre: Christian Historical Romance
Release Date: September 19, 2023
Two sisters alone on the Kentucky frontier…love is the last thing they expect to find.
After the death of their parents during the Hard Winter, Margaret and her sister have struggled to survive. Between her mother's dying wish that Margaret protect her sister, and the nagging sensation that they are not alone, guilt and worry are her constant companions. And if someone is following them, is their watcher friend or foe?
Iain Donegal can't afford roots, not with the pain and guilt of the life he's left behind, or the memory of the drink that once threatened to consume him. But his solitary life as a long hunter in the wilds of Kentucky finds a new path when he happens upon a young woman digging a grave for her own mother. Unable to pull himself away when he realizes that she and her sister are on their own, he begins to provide anonymous aid. But when the women truly need him, can he risk leaving his solitary life behind to step in and fill the void?
Click here to get your copy!
About the Author
Andrea Byrd is a Christian wife and mom located in rural Kentucky, who loves to spend time with her family in the great outdoors, one with nature. Often described as having been born outside her time, she has a deep affinity for an old-fashioned, natural lifestyle.
With a degree in Equine Health & Rehabilitation gathering dust and a full-time job tethering her to a desk eight hours a day, Andrea decided it was time to show both herself and her children that it is truly possible to make your dreams come true. Now with over 1,000 contemporary Christian romance novellas sold, Andrea is pursuing her passion of writing faith-filled romance woven with a thread of true history.
More from Andrea
One of my favorite aspects of being a historical fiction author is learning new tidbits of information with each novel I pen.
Not only have I always loved learning, but I also harbor a deep passion for novels that incorporate real places and events. In Redemption in the Wilderness, I was blessed with the opportunity to research the beginnings of Harrodsburg, KY. This town was founded in 1774 as Harrodstown by James Harrod. What began mainly as a civilian fort with the building of Fort Harrod has endured more than 200 years of Kentucky's rich history. Tourists and locals alike can still visit a replica of Fort Harrod today. And, you, yourself, can visit the original fort in Redemption in the Wilderness.
Beyond historical places and events, I also always find myself on a search engine with the strangest little inquisitions. Such as… What plants are native to Kentucky? When do said plants bloom? And which can be used as a natural remedy for this particular ailment? With this novel, I found that feverfew, a native Kentucky wildflower, was so aptly named because early settlers used this native plant to reduce fever. I cannot wait for you to see what role it played for the characters in Redemption in the Wilderness.
MY REVIEW
The author writes a very realistic story about life in 1780 along the wilderness of Kentucky. I am so thankful I didn't live in this time period as I discovered how hard it was to get food and shelter for many. It was dangerous at times especially for two young women who lived alone in a cabin. Their struggles to survive were hard to read at times. I thought about how vulnerable they felt being alone with no one around to help them.
Margaret has her hands full trying to provide for her sister and herself after both parents pass away. Many attempts to hunt for food was discouraging as Margaret tried every day to bring home much needed meat. She is a strong character who doesn't give up and I loved her spirit of looking for a better life. Her sister is so depressed that all she does is sit around all day and not try to help Margaret out. I did sympathize a bit with Muireall because the death of her parents made her feel insecure. I do wish she would have supported Margaret more though.
Iain is a skilled hunter and when he stumbles upon the sisters his heart can't help but want to care for them. When an incident happens he steps up to protect them. He has no desire to plant roots or even have a family. Faced with a hard decision I admired him for his integrity. With a quick thought he decides that he must take them to a safer place; one where there are more people and supplies that will help them as the enemy tries to descend upon them.
I loved reading how the journey was treacherous at times and the obstacles that tried to slow them down. Getting a little background on Iain's life was interesting. Readers can begin to understand his hesitation to have a family after it is revealed what he went through as a child. Growing up he seemed to have carried some bad habits witnessed from his father. He can't allow himself to become attached to anyone but that could prove to be a problem the longer he is with Margaret.
The faith element in the book is strong as we see how mistrust traps several characters from allowing God to help them. Believing that God has turned His back on them these characters are afraid to believe that God has a plan for their life. With sacrifices made, forgiveness that heals relationships and a bond that is not easily broken this story has been a pleasure to read. The frontier life was not easy but "with God all things are possible."
I received a copy of this book from Celebrate Lit. The review is my own opinion.
Blog Stops
Life on Chickadee Lane, September 19
Holly's Book Corner, September 19
Alena Mentink, September 20
Pause for Tales, September 20
Lighthouse Academy Blog, September 21 (Guest Review from Marilyn Ridgway)
Debbie's Dusty Deliberations, September 22
For Him and My Family, September 22
Texas Book-aholic, September 23
Truth and Grace Homeschool Academy, September 24
Locks, Hooks and Books, September 25
lakesidelivingsite, September 26
Karen Baney Reviews, September 26
Bigreadersite, September 27
Connie's History Classroom, September 28
Cover Lover Book Review, September 29
Little Homeschool on the Prairie, September 29
Gina Holder, Author and Blogger, September 30 (Author Interview)
Avid Reader Nurse, September 30
Happily Managing a Household of Boys, October 1
Jeanette's Thoughts, October 2
Giveaway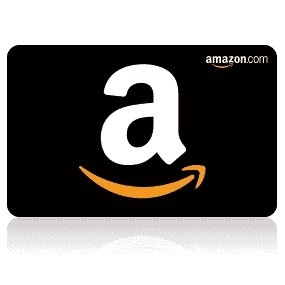 To celebrate her tour, Andrea is giving away the grand prize of a $50 Amazon gift card!!
Be sure to comment on the blog stops for nine extra entries into the giveaway! Click the link below to enter.
https://promosimple.com/ps/2813b/redemption-in-the-wilderness-celebration-tour-giveaway