About the Book
Book: Maryann's Hope
Author: Molly Jebber
Genre: Amish Historical Romance
Release Date: January 26, 2021
The pleasing warmth of fresh-baked maple cookies…the sweet, buttery flakiness of a raspberry jam pastry. In 1913 Ohio, the Amish Charm Bakery is beloved by locals and visiting Englischer alike. And its understanding community always provides help, healing–and new chances for love…even for a widow faced with an impossible choice between her head and her heart.
Secrets devastated Maryanne Harding's marriage to an Englischer–and took away her untrustworthy husband. Now the young Amish widow has found contentment cooking up treats at the bakery, raising her little girl, and comforting her ailing mother. And when Andrew Wittmer asks her to marry him, Maryanne is over the moon with happiness that she and the kind furniture maker will put down roots in her hometown…
Until Andrew's uncle becomes ill, and Andrew must permanently take over his store in a town hours away. Though she would go anywhere to be Andrew's fraa, Maryanne can't abandon her mother–or the family that depends on her so much. And when she discovers Andrew harbors secrets of his own, Maryanne's hard-won trust is shaken. Now, can she risk difficult choices and take a leap of faith into the loving, joyful future she longs for most?
Click here to get your copy!
About the Author
Molly Jebber is a best-selling & award-winning Amish Historical Romance author whose books have made the Publisher's Weekly Best Ten List, media worldwide, and in USA Today. She's a national speaker for Women's Christian Connection, and keynote and guest lecturer for many groups on writing, publishing, & marketing. She loves God, family, friends she is grateful for her readers.
More from Molly
Hi Readers!
You are the reason I write. Your inspiration and encouragement on social media posts brighten my mood and on those hard days of writing, keeps me going. Thank you!
I've been fortunate to have a close family. I hear so often, you can choose your friends but not your family. Maryann in MARYANN'S HOPE loves her mother, but finds her a challenge with her unpredictable moods. When she meets Andrew, they both must make difficult decisions throughout their courtship relating to family and seeking God's will for their lives. Maryann's toddler, Betsy, will make you laugh, as well as other children of her friends in the story. The bakery desserts will make your mouth water, and you'll imagine the aroma of cinnamon, sugar, and warm bread.
The Amish Charm Bakery is where friends come to enjoy a break, share secrets, solve problems, and laugh and cry.
On a personal note, this year has been an exciting one for our family in spite of COVID-19. My daughter, Misty, is getting married, and we love our future son-in-law, Kevin. They are having a small wedding due to the virus, but it hasn't dampened any of our enthusiasm for this special day. God has blessed all of us with making all the plans go smoothly, and they've enjoyed their marriage counseling with Pastor Roger.
Pastor Roger asked them to put their first name in the verses in Corinthians Chapter 13 of the Bible, as an example of how they should feel about each other. Such as Misty is patient, and Misty is kind. I thought about that in my marriage to Ed. He is all those wonderful things to me. But I need to be more patient! So I'm learning along with Misty and Kevin! LOL
I pray that MARYANN'S HOPE will bring you a fun escape into the small Amish town of Charm, Ohio during the period of 1913-1914!
MY REVIEW
This has to be the best story I have read by this author. She takes us on an emotional journey where decisions are made that show compassion, love and sacrifice . You must grab a box of tissue before starting this book. I loved the time period and how the author makes the characters come to life.
Maryann is someone I immediately liked. She has a heart so big that you can feel her love for life and family. Her past relationship was difficult, but a blessing came from it. Her daughter is precious and makes her life almost complete. Maryann is ready to settle down again and she has found a man who loves her unconditionally. I couldn't wait to see where this relationship would go.
Andrew is everything you would want for your daughter in a husband. He is kind, hardworking and head over heels in love with Maryann and her daughter. I was excited to see these two find each other. It was definitely a match that God ordained. I loved how the author illustrated how these two characters loved their families and would do anything to help them. Little do they know that their faith and trust would soon be tested.
It was interesting to read about Maryann's mother. Her illness is unlike anything the doctor has seen. In this time period they didn't have technology to do scans or tests that could help provide a diagnosis. I had a few thoughts about what may be wrong and I wanted to see where the author would take this part of the story. As her mother's illness starts to become worse, it is evident that Maryann will have to make a difficult decision that may cost her the love of her life. I admired Maryann for not being angry about what she knows she must do. It can be hard when you have a loved one who is very ill. They come to depend on you for care. I have been in Maryann's situation twice. I don't regret my decision and am thankful that God allowed me to make amends with my mom before she passed and that I was able to care for her and my brother when he became ill. I was blessed to lead my brother to Christ right before he passed away.
Andrew has a similar situation that will find him taking care of a loved one also. It may seem at times that you are in a place where nothing is going right. As Andrew learns, there is a reason for everything. I liked the part where Maryann finds out that Andrew has been hiding a secret. She feels like she can't trust him anymore. Oh but the beauty of walking through forgiveness is a sweet joy when Maryann gets a Word from God in church. Have you ever felt like the message the pastor is delivering is just for you? Isn't God wonderful to discipline us with mercy and grace?
I loved the story and the lessons on trust, forgiveness, family and miracles. The author in this story reminds us to never give up and to allow God to direct your path. There is someone at the end of the book that I hope will make an appearance in their own story. His presence sets the tone for reconciliation and the value of family.
"God always has a plan, but we may not know what it is. Have faith."
I received a copy of this book from Celebrate Lit. The review is my own opinion.
Blog Stops
Library Lady's Kid Lit, January 28
The Avid Reader, January 28
Encouraging Words from the Tea Queen, January 28
Bigreadersite, January 29
lalkesidelivingsite, January 29
Debbie's Dusty Deliberations, January 30
Jeanette's Thoughts, January 30
Texas Book-aholic, January 31
EmpowerMoms, January 31
Lighthouse Academy, February 1 (Guest Review from Marilyn Ridgway)
Artistic Nobody, February 1 (Guest Review from Joni Truex)
Inklings and notions, February 2
Reviewingbooksplusmore, February 2
Abba's Prayer Warrior Princess, February 3
Sara Jane Jacobs, February 3
Older & Smarter?, February 4
For Him and My Family, February 4
deb's Book Review, February 5
Britt Reads Fiction, February 5
Locks, Hooks and Books, February 6
Batya's Bits, February 6
She Lives To Read, February 7
Happily Managing a Household of Boys, February 7
Ashley's Bookshelf, February 7
Connie's History Classroom, February 8
Simple Harvest Reads, February 8 (Guest Review from Donna Cline)
Truth and Grace Homeschool Academy, February 9
Pause for Tales, February 9
Splashes of Joy, February 10
Vicky Sluiter, February 10
Giveaway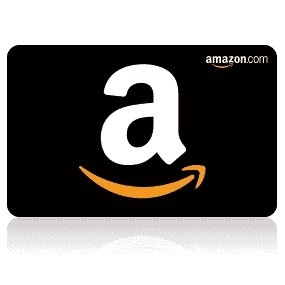 To celebrate her tour, Molly is giving away the grand prize package of a $75 Amazon gift card and an Amish doll!!
Be sure to comment on the blog stops for nine extra entries into the giveaway! Click the link below to enter.
https://promosimple.com/ps/1068a/maryann-s-hope-celebration-tour-giveaway