About the Book
Book: Quincy & Priscilla at the Lowell House
Author: Caryl McAdoo
Genre: Christian historical fiction
And the peace of God, which passes all understanding, shall keep your hearts . . .
Is Quincy even interested in a wife? Can the middle-aged chef cook up a romance with a beautiful, but spoiled, young woman? Priscilla definitely wanted no part of the arrangement. At the point though, what options did she have? Thrown together due only to friends' and family's unbeknownst interference, the widower and bereaved socialite make an unlikely pair, But God . . .
Click here to get your copy!
About the Author
Award-winning author Caryl McAdoo prays her story brings God glory, and her best-selling stories—over fifty published—delight Christian readers around the world. The prolific writer also enjoys singing the new songs the Lord gives her; you may listen at YouTube. Sharing four children and twenty-to-be grandsugars with Ron, high-school-sweetheart-husband of over fifty years, Caryl and Ron live in the woods south of Clarksville, seat of Red River County in far Northeast Texas. The McAdoos wait expectantly for God to open the next door.
More from Caryl
Well, what's better or more fun than a story with an improbable hero-heroine match! Neither ever even thought about hiring someone to find them a spouse! But a newly-widowed mother wanted a husband for her daughter, and a dear daughter wanted a wife for her widowed father.
The two believed they knew exactly what Quincy and Priscilla needed—to marry!
I love reading stories with connecting characters, so this one relates to my Cross Timbers Romance Family Saga. Downtown Dallas is the setting for QUINCY & PRISCILLA At The Lowell House, a hotel Morgan and Charity Lowell built . . . just as her little sister dreamed in book four, LEAVING TEXAS.
Once Charity ate Quincy's cuisine, there was nothing to do but hire him away from the New York restaurant and sway him to come to Texas—no easy task. Morgan's offer of partial ownership tipped the scales, and as time passed, Charity and his wife became fast friends, even going through pregnancies together.
Her Maisie came first, then when the second baby girl was born, the mother passed, leaving the chef a widower with a tiny daughter. Now eight years old, Rayne and Maisie pester the girl's mother, her honorary Aunt Charity, into going in cahoots with them to find Quincy a wife—whether he wanted one or not.
Meanwhile, back in Chicago, Priscilla's papa died suddenly, leaving her mother practically penniless. Behind her socialite daughter's back, Mama schemed to get her daughter a husband. Men were scarce in 1866 after the war. Knowing her hard-headed girl would refuse any such proposition, she hired a matchmaker behind her back.
The match had been made, and she had to tell Priscilla! Mama tried at least fifty times and failed, but time was up. The family home had been sold, a new year was dawning, and she had train tickets in hand for the girl's soon departure to Texas.
That's where my story begins! Mama can't force Priscilla to go, so what's it going to take to get on that train? Then when she arrives at the Lowell House and her intended knows nothing of her . . .
I believe the journey will take the readers on a rollercoaster ride!
MY REVIEW
I really enjoyed this story so much that I didn't want it to end. The author writes with a flare of humor in this story. Priscilla is a sweet young lady who finds herself on a train to Texas to get a husband. Life sure will be different for her once she hits her destination. I laughed as she realizes that the man she is to marry doesn't even know about her. On my does Priscilla have a few surprises in store for her.
Quincy is a very accomplished chef who works at the hotel Priscilla will be staying at. He has no idea what a few people have schemed behind his back. They think it's time he remarries but is he ready ? I adored his daughter Rayne and she stole the spotlight in this story. She adores her dad and loves being around her dad as he cooks but wants a mother so bad. She is not shy at all and talks day and night. I would love to be around her just because of her energy. The story made me hungry as we read about different dishes being made. Poor Priscilla doesn't know how to cook, so maybe this will be a great match for her and Quincy.
I couldn't wait to see how Quincy and Priscilla interact with each other. They develop a friendship as he teaches her how to cook. I cheered when she made her first biscuit. I have not accomplished that yet. I don't cook and really don't know how to. I'm blessed that my husband is a wonderful man who loves to cook. The chemistry between Quincy and Priscilla is not rushed and I like that in the story. The author develops her characters in a way that gives us a glimpse of their heart. It is a clean read with Biblical references that allow faith to guide our characters. I enjoyed reading a lighter and more humorous story than the author usually writes. It shows her talent and gives me another series to look forward to. As always her story helps me grow closer to God as the lesson is trusting God and enjoying the love of a family.
I received a copy of this book from Celebrate Lit. The review is my own opinion.
Blog Stops
Sara Jane Jacobs, January 20
Girls in White Dresses, January 20
Truth and Grace Homeschool Academy, January 21
Artistic Nobody, January 22 (Guest Review from Joni Truex)
Debbie's Dusty Deliberations, January 23
Locks, Hooks and Books, January 24
Abba's Prayer Warrior Princess, January 25
Musings of a Sassy Bookish Mama, January 25
Texas Book-aholic, January 26
Inklings and notions, January 27
As He Leads is Joy, January 27
For Him and My Family, January 28
deb's Book Review, January 29
Splashes of Joy, January 30
Ashley's Clean Book Reviews, January 30
Connie's History Classroom, January 31
Happily Managing a Household of Boys, February 1
Pause for Tales, February 2
Giveaway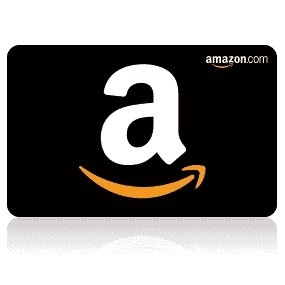 To celebrate her tour, Caryl is giving away the grand prize of a $25 Amazon Gift Card!
Be sure to comment on the blog stops for nine extra entries into the giveaway! Click the link below to enter.
https://promosimple.com/ps/10625/quincy-priscilla-at-the-lowell-house-celebration-tour-giveaway