About the Book
Book: Wonders of the Galaxy
Author: Various Elk Lake Authors
Genre: Speculative Fiction
Release date: September 15, 2021
A series of space tales based on parables from the Holy Bible.
Click here to get your copy!
About the Authors
Jason William Karpf is a multitalented actor, musician, professor, and Jeopardy champion whose writing runs the gamut from true crime to speculative fiction.
Aaron Gansky is an award-winning novelist and Dungeons and Dragons whiz who lives for his children, coaching football, and watch Marvel movies.
Erica Marie Hogan's books range from long ago historical dramas to frozen fantasies on faraway planets. Regardless of where the story originates, it comes from the heart—because Erica believes genres are transcendent.
Brett Heaston is the creator of the Message to Kings podcast and the author of The Resilience Awakening. He lives in the Pacific Northwest, a history nerd, and an adventure junkie.
Steve South is a traveler, a karaoke singer, and a profound believer in the power for stories to move people; his first novel, The Queen of Steel and Fire, won the 2019 Minnesota Author Project Award for YA fiction.
L.G. Westlake lives in the "Land of Enchantment," but also lives a dream life in far-flung galaxies where she regularly charts the unknown; her previous novels have included award-winning fantasies and thrillers.
M B Dahl is a wife, mother, and award-winning author of dystopian adventures. She loves dressing up like a warrior and fighting dragons, imaginary or real.
T.E. Bradford is an international bestselling author, a Selah award finalist, and a self-proclaimed geek who believes her writing is "a little piece of magic" given to her by God.
Travis W. Inman has been a cowboy, a missionary, a soldier, and more in his multi-storied career, and his stories reflect his diverse background. In his spare time, he searches for hidden treasure, both financial and culinary.
More from the Editor
WHY A CHRISTIAN SPACE OPERA?
"What do you like to read," I asked my seventeen-year-old grandson.
When he said he likes Space Opera, I had to admit I was lost. I love Science Fiction but didn't know Space Opera was different. After ordering him a book, I started doing some research. Phrases like, "wildly popular" spoke to me.
Christians use a variety of fiction genres to reach their audiences. I wondered if we were losing younger readers because we are not being relevant to what interests them. Could this genre be presented in a way to encourage young readers to see new truths in the Bible?
Space Opera is a subgenre of science fiction and usually emphasizes space warfare, melodramatic space adventures, or chivalric romance. These themes, while occurring in outer space, will feature such elements as faster-than-light travel, futuristic weapons, and sophisticated technology.
Not surprising this genre is popular with kids today whose lives evolve around the latest technological advancement.
The name is a takeoff from "soap opera" because of its melodramatic presentation. Space operas emerged in the 1930s and continue to be produced in literature, film, comics, television, and video games.
As I pondered these concepts, an idea developed to present a Space Opera anthology, aimed at high school level, to use the parables as inspiration behind the stories. When I presented the idea to my publisher, I received an enthusiastic nod of approval. And the rest is history.
We are confident young people will enjoy these highly imaginative stories penned by some of Elk Lake's best authors. Each story contains a synopsis of the related parable and how the parable is used in the telling of the story. Additionally, each story has an engaging graphic to whet the imagination.
To our knowledge, this is new for Christian publishing. We look forward to our readers' comments and to Wonders of the Galaxy II in 2022.
Linda Wood Rondeau
Project Manager
MY REVIEW
I am not familiar with the genre called Christian Space Opera so I was looking forward to reading this book. I'm always open to a new genre and couldn't wait to see what was in store for me. Each author uses a parable from the Bible and sets it in a space setting. I thought it was a unique twist but some of the stories were hard for me to grasp the parallel of the parable to the author's story. The book does include which parable each story is based on so that did help me a little. Overall I was glad to read the book and get a sample of different authors and be introduced to new ones.
Fallen Heroes by T. E. Bradford
This story takes on a foreign object that is out to destroy everything in its path. There sure were a lot of people wanting to be in charge to destroy the enemy. Power struggles came from everywhere and I wondered if they would calm down enough to listen to the Creator.
Among the crew on the ship was a traitor. Now they had to find out who it is and why they had turned against their own. The action is fierce as they rush to find answers. I kept wondering what the lesson in the story was and suddenly I knew. When we are dripping with hatred, we want to destroy whatever it is that hurt us. We are to love our enemies and pray for them. Now one of them has allowed their anger to destroy everything around them. It is like a disease that spreads until there is nothing left. The author does a good job of showing when we try to do thing on our own we can hurt others. We can't fall into the trap of the enemy where revenge and hate are.
Star Seed by Steve South
Traveling to a planet to explore would take the team on an adventure where faith is tested. I immediately thought about having faith even when we can't see it. This story illustrates how important it is to be faithful even when others doubt. What had they found floating just above the boiling water? It was a successful trip they think as they return to their ship. Now they want to examine what they believe to be proof of life on a planet no one thought anything could survive in.
It is a unique look at faith and science as a scientist tries to convince the captain to stay longer and not return to earth. The consequences could be severe but he is determined to get the answers he needs. I liked how the scientist stepped out in faith and returned the samples to their home. What comes next can only be explained by having faith and trusting that the seed he planted would grow. The communication between the scientist and the aliens were interesting and I'm sure science fiction buffs will enjoy this story.
The Pearl of Great Price by M.B. Dahl
Alex is a famous singer who the teens adore. At only seventeen he travels the galaxy putting on shows for screaming fans. Alex needs a break but his manager is very demanding. Empty promises are getting to Alex. He wants to go home to see his mom but where she lives is quarantined off.
As he enters the pod to take him to the place his manger has chosen for him, he gets a chance to change directions. What will he find on this new adventure? Will he be welcomed? He is hoping for rest and relaxation, but he could be in for a surprise. When he is asked to do a secret mission at his next concert, he is very unsure about it. I liked how Alex was asked to play the story out in his mind. If he accepts the mission he is to think about what the outcome could be. Don't just think of yourself but others your choice will affect. He was told to think about the person he would be in those moments. That really is a good way to look at things. Do we make selfish decisions without considering how it will affect others? Alex wanted to be the person who stood up for truth. He didn't want others to control him. The story was good and illustrates how important it is to protect what is good and take a stand to share the truth.
Destination Kharis by L.G. Westlake
Moena is a fascinating character. I liked how she had a sense that things were not right where she was. She defies her superiors and is punished for it. She has no regrets about what she is doing but I think Derric wants to try to save her. The race is on as Derric helps Moena escape the ship. I liked how Derric was willing to risk his life to save Moena.
There is plenty of action in this story as Derric and Moena try to escape being caught. I really liked how Derric never left Moena behind and continued to find ways to bring her to safety. I can see how the author used the story of going after the one and leaving the ninety-nine behind. It is a good illustration of when we wander away, God is there to find us. Derric knew Moena was worth sav7ng and would do anything to rescue her.
Basilicia Obscura by Jason William Karpf
Interesting how the characters in the story thought of the Bible as an old artifact. The boys in the story are interested in the girls they will encounter at the vines. I didn't care to much for the way the girls were described and kind of put me off of the story. As one of the boys are left behind the girls must decide what to do. He is taken in and out to work with others. Will someone discover who he really is?
I thought it was interesting that Sandor was able to return to his own ship. He was upset that his friends left him behind, will they heed his warning not to return to where the girls are? C-Dwellers were rejected and left to try to survive on their own. Their belief has kept them safe when the mothership starts to deteriorate chaos ensues. The story centers on working together and relying on the belief that the Bible holds the answers when needed. I didn't connect with this story but I do appreciate the imagination of the author.
The Third Ship by Erica Marie Hogan
Dax has been sent on a mission alone to the harvest market. He must be careful not to run into any enemy ships in space, but will he succeed in finding a way to avoid them? Poor Dax is a victim of pirates as they steal everything from him. After they beat him, they leave him for dead. Several ships see him but choose not to help him. They don't want to take time out of their schedule to help someone in need.
Alyza is the only one who decides to tow the damaged ship with Dax on it. She knows the one on the ship is an enemy but she has to help anyway. Dax isn't sure he can trust anyone but at least his injuries are being tended to. This is a good illustration of helping those in need . I really liked how Alyza not only rescued Dax but brought him safely home. The ending was a surprise and I thought it was a great example of loving your neighbors.
The Prodigal Pilot(or shoveling spliart) by Aaron D. Gansky
Big Credits as he is called is on a ship that collects garbage. It is not exactly what he wanted to do but here he was stuck listening to orders from a demanding leader. When he finds out they are going to the Merdan System. He is quite shaken by this news but won't explain to his leader why. Oh how he dislikes his job but now he is upset about their next stop.
Being greedy he took his inheritance and kept home thinking he would never come back home. His anger gets the best of him at times and now he will face his past. How will his father react when he sees his long lost son? I enjoyed following our main character as he maneuvers being on his own. He is out to prove that he still doesn't need anyone especially his father. This parable is my favorite from the Bible. I thought of it often when my middle son went off to college. I knew he wasn't ready but I had to ket him go. When he did return home, he realized how much he messed up. Just like in the story we welcomed him home with unconditional love. The author does a great job of illustrating the parable with a space theme.
Speculative Trades by Brett Heaston
This story took on a sinister theme of swindling companies and destroying whatever was in the path to being rich. At the forefront is a man who is arrogant and prideful. He refuses to help someone out even though the visitor thought he was a just man. Where was fairness and kindness? Looks like Nashtech doesn't want any part of being fair .
When Nashtech makes a deal with a company , I had a feeling it was not going to turn out well for him. All he could see is power and wealth. How sad it was that he was not concerned with the rumors that his new client was not very trustworthy.
The story is interesting as one client asks for help but is refused. Nashtech keeps asking what mercy means which shows he may deep down care for the small companies after all. I kept holing he would turn away from his greed and help those in need. The ending is exciting and filled with a great lesson that greed comes at a cost.
Dark Sun Rising by Travis W. Inman
All the signs are pointing to the end is near in this riveting story. There is chaos in the halls as men race to see the governor. Garrett is adamant that he has information that needs to be heard. Garrett has reason to believe that the sun will expand causing an explosion. Garrett is desperate for the governor to listen to his concerns that the planet is days away from being vaporized. At this point I was on the edge of my seat because I wanted to see if Garrett could convince anyone that the end was near.
In a meeting Garrett finds himself faced with ideas from those with arrogance that won't fix the problem. He believes they need to act now and evacuate the planet before it is too late. I kept thinking how interesting it is to see how people act during a crisis. Some are calm while others are frantic and cause chaos.
When the ambassador announced that the emperor has prepared a new place for everyone where it is safe, some are doubting his word. How can they trust what they cannot see? The place sounds like somewhere that peace and joy can be found, yet still people resisted. The people question why they should leave everything behind and go to this new place. I liked when the ambassador told them that they each had a choice to make. The planet they are on was never meant to last, and now a better place has been prepared for them.
This story is very powerful and takes a look at what the end may look like. There will be destruction, doubters, fear, wars and those who believe. This story impacted me in a way that I can't explain. We have been hearing about the signs that will appear as the time draws closer to His return. We are given warnings just like in this story. It is out choice to follow him or be left behind.
I received a copy of this book from Celebrate Lit. The review is my own opinion.
Blog Stops
Book Reviews From an Avid Reader, October 18
Truth and Grace Homeschool Academy, October 18
Library Lady's Kid Lit, October 19
Debbie's Dusty Deliberations, October 20
Cats in the Cradle Blog, October 20
Texas Book-aholic, October 21
Inklings and notions, October 22
By the Book, October 22
A Reader's Brain, October 23
For Him and My Family, October 24
April Hayman, Author, October 24
deb's Book Review, October 25
Locks, Hooks and Books, October 26
Blogging With Carol, October 26
Ashley's Clean Book Reviews, October 27
Because I said so — and other adventures in Parenting, October 28
Blossoms and Blessings, October 28
A Modern Day Fairy Tale, October 29
Musings of a Sassy Bookish Mama, October 30
Pause for Tales, October 30
The Meanderings of a Bookworm, October 31
Giveaway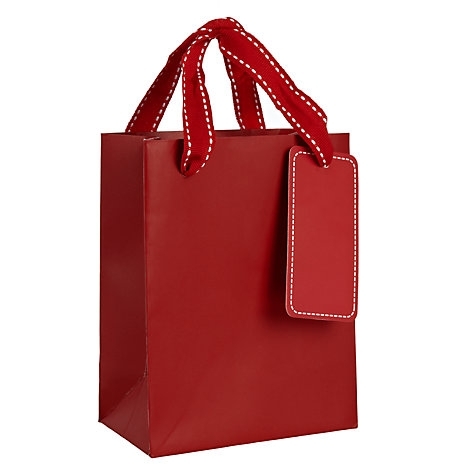 To celebrate their tour, the Various Elk Lake Authors are giving away the grand prize package of a book from each author in the anthology!! (Format may vary for each book)
Be sure to comment on the blog stops for nine extra entries into the giveaway! Click the link below to enter.
https://promosimple.com/ps/122a1/wonders-of-the-galaxy-celebration-tour-giveaway