About the Book
Book: Rescuing Rose
Author: Susan Pope Sloan
Genre: Historical Romance
Release date: January 24, 2023
His army destroyed her livelihood. She represents the people he scorns. How can they reconcile their differences when the whole country is at war?
When the Union Army marches into Roswell, Georgia, and burns down the cotton mill where Rose Carrigan worked, not only is her livelihood destroyed but she's also taken prisoner and shipped northward with the other workers. Only the unlikely kindness of one of her guards makes the trip bearable.
Union Captain Noah Griffin hates the part of his job that requires him to destroy the lives of innocent civilians, but at least he's able to protect these women he's been ordered to transport to Louisville, Kentucky. Especially the one whose quick wit and kindness draw him.
While they're forced to wait in Marietta, two fugitives arrive to complicate matters between Rose and Noah. As Rose heads north and Noah returns to the battlefront, they each face fears and prejudices. With survival so tenuous, only faith can help them find love in the midst of so much tragedy.
Click here to get your copy!
About the Author
Born into a family of storytellers, Susan Pope Sloanpublished her first articles in high school and continued writing sporadically for decades. Retirement provided the time to focus on writing and indulge her avid interest in history. Her Civil War series begins (and ultimately ends) in her home state of Georgia with references to lesser-known events of that period. She and husband Ricky live near Columbus where she participates in Word Weavers, ACFW, and Toastmasters.
More from Susan
Rescuing Rose is the first book in the Rescued Hearts of the Civil War series. Years ago, I worked with a gentleman who was a Civil War reenactor. We had many conversations about the war and my writing aspirations. He told me two stories that stuck with me, one of which was the Roswell mill workers.
The bare-bones story is this: The Union army entered Roswell, Georgia, in July 1864. They ordered the workers out and burned the mills. Then they arrested the workers, who were mostly uneducated women, sent them to Marietta, and then put them on trains headed north.
Note that they were uneducated, unable to read or write, unskilled except in mill work. How were they to survive without means of supporting themselves and their families? If their husbands, sons, and fathers were away with one or the other army, how would they ever bring the women home again?
Since my hometown has several cotton mills and my grandparents worked in those, I felt a connection to those women. Their story should be told! My research led me to a wonderful scholarly book, The Women Will Howl, which was published thirty years ago and contained ample information to get me started. It became my primary resource, but I also had the advantage of a robust Internet to find other sources.
To provide a main character who was educated, I came up with two daughters of a minister with poor health. The family moved from Dalton, Georgia in 1863 so the daughters could work in the mill and take care of their father. After the mills are destroyed, Rose and her sister (Celeste) decide to teach some of the children how to read and write so they can help their folks and be better prepared for the future. When they reach Louisville, she leads the effort in finding jobs so they can provide for those who've fallen ill. In this way, Rose "rescues" the families in her group.
The male protagonist is a Union officer who aids Rose and Celeste when they are accosted by a band of hostile soldiers. Noah assists them again and takes on the role of self-appointed guardian. Though he and Rose often rile each other, he is smitten and does whatever he can to help their group adjust to their new reality. Circumstances tear them apart, however, and both must face hidden fears and prejudices before the relationship can be restored. How will that be possible when the war has pushed them hundreds of miles apart?
What I learned from research and writing this book.
There were people loyal to the Union scattered all over the South, even in Georgia.
Soldiers endured miserable conditions, often pushed to cover many miles before they reached the next engagement, in all kinds of conditions.
Leadership was fractured on both sides, with personalities clashing within the ranks.
Lee's surrender at Appomattox did not end the war. It was months before that happened.
Mill workers thought tobacco use would ward off "brown lung" from breathing cotton fibers and losing a finger or two in machinery was almost a rite of passage.
MY REVIEW
I love when a book is so good that it keeps me from doing anything else. I had a lot of chores to do, but there was no way I was going to put this book down. The historical facts in the book sent me right to the middle of a war that cost many lives. Families were divided and many suffered great loss. I was mesmerized by the fate of those who were taken from their homes and jobs and sent to other "safer places." I was heartbroken when Rose and Celeste had to leave everything behind and start new in a place where chaos seemed to be.
Rose's character is very well written with grace and determination to survive whatever comes her way. With her sister Celeste, they embrace their new adventure with faith and gratitude. I loved how the author illustrates how we should love each other and not be prejudice against anyone. Sometimes we think of someone as our enemy but as Rose finds out it is possible that not everyone supported the side they were fighting on.
This brings me to Noah. He is abrupt at times but underneath that hard exterior is a man who cares deeply for others. He builds a friendship with Rose that I found endearing. He is concerned for her safety as well as others in her group. The letters they write to each other are filled with hope and a hint of feelings for each other. I was very interested in where the author would go with these two characters. I also learned a lot about this time period and how it changed so many lives.
It must have been difficult to watch your home being overtaken by the enemy and thrust into a place where you needed to be aware of your surroundings at all times. With the creativity and passion that the author uses in this story I could feel the pain as those displaced walked for hours. The emotional turmoil came at a price to some. When one woman confides in Rose what a soldier did to to her, Rose showed compassion and helped her see that God still lives her and that it was not her fault. What I loved the most was an honest look at war and how faith helped keep our main characters strong in the midst of danger.
I received a copy of this book from Celebrate Lit. The review is my own opinion.
Blog Stops
Debbie's Dusty Deliberations, January 25
Bizwings Blog, January 26
Holly's Book Corner, January 26
Texas Book-aholic, January 27
deb's Book Review, January 28
Locks, Hooks and Books, January 29
Cover Lover Book Review, January 30
Betti Mace, January 30
Connie's History Classroom, January 31
Truth and Grace Homeschool Academy, February 1
Lily's Book Reviews, February 1
Happily Managing a Household of Boys, February 2
For Him and My Family, February 3
Pause for Tales, February 4
Blossoms and Blessings, February 5
Ashley's Clean Book Reviews, February 6
To Everything There Is A Season, February 7
Giveaway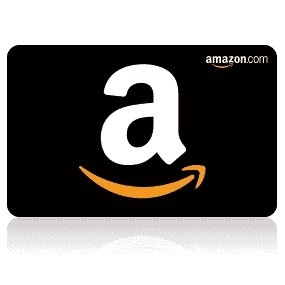 To celebrate her tour, Susan is giving away the grand prize of a $50 Amazon gift card!!
Be sure to comment on the blog stops for nine extra entries into the giveaway! Click the link below to enter.
https://promosimple.com/ps/23cc5/rescuing-rose-celebration-tour-giveaway