About the Author
Book: Light in the Mountain Sky
Author: Misty M. Beller
Genre: Christian Historical Romance
Release Date: September 29 , 2020
This epic journey may seal her fate forever.
Determined to prove her worth, Meksem fiercely fought to earn her place among the warriors in her Nez Perce camp. When her half-sister is captured by an enemy tribe, she refuses to trust the rescue to anyone else. But her new friends insist on joining her mission, and she battles between relief and frustration at their presence. Especially the white man who peers at her as if he can see through the face of the warrior she struggles so hard to maintain.
Spaniard Adam Vargas thrives on adventure wherever his travels take him. He's fallen in love with this Rocky Mountain wilderness, as well as the spotted horses the Nez Perce tribe raise. His fascination with this Indian maiden-turned-warrior catches him off guard though, including the way she seems to be fighting for more than her sister's safe return.
The journey proves more perilous than any of the group expects, and the secret Meksem hides becomes impossible to conceal. If they live through this mission, the life they knew will never be the same again.
From a USA Today bestselling author comes another epic journey through breathless landscapes and intense adventure.
Click here to get your copy!
MY REVIEW
This story is rich in historical facts while giving readers a glimpse into a treacherous journey. I loved how the author let us get to know details of horses in a way that made me appreciate them more. I have several friends who have horses and every time I am around them, I think how majestic and powerful they are. In this time period horses were very important as a means of travel. The author does an excellent job of helping readers visualize the land and how dangerous it can be.
I could feel a chill sweep over me as Meksem led a group to find her half-sister. I loved Meksem and how fearless she was. She was out to prove that she was a warrior like others in her Nez Perce camp. I enjoyed learning more about Meksem and her people. The journey is long and with a new friend to help her, maybe Meksam will be able to rescue those who were kidnapped. She dies have a little insecurity that will hold her back until she allows God to show her how strong she is.
Adam is overwhelmed with the gift of a beautiful horse from Meksem. She gives something very valuable to attain the horse. I was a bit surprised that she would give away a treasured heirloom but her intentions are very honorable. I worried about him when he is injured in a horse accident. He is very gentle and patient with his new horse, even when he is thrown off. His character is very like able and his attraction to Meksem is evident.
The journey takes us through very cold and dangerous weather that at times slows them down. There are moments where the group face uncertainty as they encounter strangers who could be a threat to them. I loved following along as they get closer to their destination.
I loved how Meksem finds a relationship with God and learns to trust Him. Her faith will be tested in this story that spans over land and living conditions that can be harsh at times. Once again the author has written a beautiful story with characters you become invested in. I can't wait fir the next book in this series.
I received a copy of this book from Celebrate Lit. The review is my own opinion.
About the Author
Misty M. Beller is a USA Todaybestselling author of romantic mountain stories, set on the 1800s frontier and woven with the truth of God's love.
She was raised on a farm in South Carolina, so her Southern roots run deep. Growing up, her family was close, and they continue to keep that priority today. Her husband and children now add another dimension to her life, keeping her both grounded and crazy.
God has placed a desire in Misty's heart to combine her love for Christian fiction and the simpler ranch life, writing historical novels that display God's abundant love through the twists and turns in the lives of her characters.
More from Misty

Early Nez Perce Business Women
As I've been researching for my current Call of the Rockies series, I've had the pleasure of diving deep into the culture of the Nez Perce tribe. I found it interesting that one of the primary food sources of The People (as they called themselves) was camas roots.
But what really drew my notice was how the women would cultivate entire fields of camas root, store what they needed for their family through the winter, then use the extras for bartering. Some savvy women would become quite wealthy from their business dealings!
The bulbs of the camas plant are full of calories and nutrients, and each fall, Nez Perce families would travel to their particular camas meadow (a section of land whose camas rights had probably been passed down from generation to generation within their family). Many of these meadows were located near present-day Weippe, Moscow or Grangeville, where the onion-shaped bulbs grew thickly.
Women used pointed wooden tools to harvest the bulbs, and could often gather over 50 pounds a day, satisfying their full winter's supply within just a few days.
Native American peoples who ate camas include the Nez Perce (Nimíipuu), Cree, Coast Salish, Kalapuya, and Blackfoot, and Yakama, among many others. Not all of these people groups harvested camas themselves. Instead, many relied on trade in order to procure it. Trade networks were established all the way from the Rockies to the Pacific Ocean, and a shrewd businesswoman who tended her camas meadows well could provide everything her family needed and more!
Blog Stops
Through the Fire Blogs, October 13
Debbie's Dusty Deliberations, October 13
Splashes of Joy, October 13
A Baker's Perspective, October 14
deb's Book Review, October 14
Blessed & Bookish, October 15
Connect in Fiction, October 15
lakesidelivingsite, October 15
For the Love of Literature, October 16
Betti Mace, October 16
Texas Book-aholic, October 17
21st Century Keeper at Home, October 17
Inklings and notions, October 18
Adventures of a Travelers Wife, October 18
jeanette's Thoughts, October 18
Older & Smarter?, October 19
Library Lady's Kid Lit, October 19
For Him and My Family, October 20
Mary Hake, October 20
She Lives To Read, October 21
Writing from the Heart Land, October 21
Locks, Hooks and Books, October 22
Simple Harvest Reads, October 22 (Guest Review from Mindy Houng)
Artistic Nobody, October 23 (Guest Review from Joni Truex)
Blossoms and Blessings, October 23
Ashley's Bookshelf, October 24
reviewingbooksplusmore, October 24
Bizwings Blog, October 24
Connie's History Classroom, October 25
Book Love, October 25 (Guest Review from Donna Cline)
Sara Jane Jacobs, October 26
Bigreadersite, October 26
Giveaway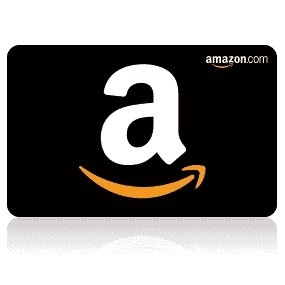 To celebrate her tour, Misty is giving away the grand prize of a $50 Amazon gift card!!
Be sure to comment on the blog stops for nine extra entries into the giveaway! Click the link below to enter.
https://promosimple.com/ps/101f7/light-in-the-mountain-sky-celebration-tour-giveaway