About the Book
Book: Duplicity at the Lowell House
Author: Caryl McAdoo
Genre: Christian Historical Mystery
Release date: January 20, 2021
There's nothing covered that won't be revealed.
Greed weaves a tangled web at the Lowell House in downtown Dallas, 1866, but a murderer must get up pretty early in the morning to outfox the hotel's proprietor. With the help of his friend and former sergeant, Morgan Lowell sees through the duplicity . . . but can he prove it? And will Charity, the love of his life, ever give up her matchmaking web? Enjoy an exciting mystery.
Click here to get your copy!
About the Author
Award-winning author Caryl McAdoo prays her story brings God glory, and her best-selling stories—over fifty published—delight Christian readers around the world. The prolific writer also enjoys singing the new songs the Lord gives her; you may listen at YouTube. Sharing four children and twenty-to-be grandsugars with Ron, high-school-sweetheart-husband of over fifty years, Caryl and Ron live in the woods south of Clarksville, seat of Red River County in far Northeast Texas. The McAdoos wait expectantly for God to open the next door.
More from Caryl
Something new for this author! I call it a historical, romantic mystery! If you've read QUINCY & PRISCILLA At The Lowell House, then you know a favorite couple–Morgan and Charity Lowell (book four, LEAVING TEXAS) own the hotel.
In the twelve years since they opened the Dallas hotel, there had never been a murder until—of all people—a Mister John Smith is found dead in room three-thirteen, and his clandestine demise needs to be solved posthaste.
The chief deputy sheriff in town, Tatum McCarthy, served as sergeant alongside Captain Lowell under General Henry Buckmeyer during the war, and the men remain good friends. So guess who comes to Dallas as a character witness . . . Henry! Along with his beautiful wife May Meriwether (book three HOPE REBORN) Buckmeyer!
That's right! The patriarch of my Texas Romance Family Saga series!
What fun to discover the wonderful connection of these Texas heroes! I've never enjoyed anything more in my writing career than to link these two series! Cross Timbers and Texas Romances make DUPLICUITY At The Lowell House a rip-roaring good time as Charity pulls out all the stops entertaining her favorite author—other than Morgan, that is!
This first mystery will be followed by others that Morgan and Charity will work on together. I'll promise you now, there's no telling who might pop up when there's a murder to be unraveled! I pray you will all enjoy the fun and seeing these characters, natural friends in early Texas, come together for new stories!
MY REVIEW
This is a change of pace for the author and I am happy to say that it has been a fun book to read. I love mysteries and this sure has one complete with deceit, greed, and a surprise or two along the way. Set in Texas around 1866 we meet old friends Morgan and Charity who run the Lowell Hotel. I loved having them in this story and they bring fun and laughter to the book. Now it is no surprise that there is a murder. The rumors start flying as the body is removed from the hotel. Poor man never had a chance. Someone wanted to make sure he would never talk again.
Charity is determined to solve the mystery even though her husband has told her to leave it alone. I laughed because I knew she was going to go snooping around til she solved the case. The suspect is quite a looker and charms men into getting her way. Oh my did she play the poor young woman being picked on by the mean lawmen card. She is very calculating and thinks that her charm will win the men on the jury to find her innocent. I didn't see the twist coming , but it sure is a humdinger. There is historical facts scattered throughout the story which I found to be intriguing . I have to say I played sleuth as the story went on. If you pay attention, the author cleverly drops hints that point you in the right direction.
I am thrilled to have one of my favorite authors step away from an emotional story and gives us a glimpse of the talent she has. God has blessed her with the gift of writing and continues to provide readers with fresh ideas. I am excited to see where the next book in this series takes us. It has been a delight to travel to a town and watch a trial go on during this time period. It was handled very nicely and felt like I had a front row seat in the courthouse. Get ready for a fun adventure which murder is the crime and "all things hidden will be revealed."
I received a copy of this book from Celebrate Lit. The review is my own opinion,
Blog Stops
Connie's History Classroom, February 10
Debbie's Dusty Deliberations, February 11
Splashes of Joy, February 12
Sara Jane Jacobs, February 12
Texas Book-aholic, February 13
Inklings and notions, February 14
Adventures of a Travelers Wife, February 15 (Author Interview)
Ashley's Clean Book Reviews, February 15
For Him and My Family, February 16
Abba's Prayer Warrior Princess, February 17
deb's Book Review, February 18
Locks, Hooks and Books, February 19
Artistic Nobody, February 20 (Guest Review from Joni Truex)
Truth and Grace Homeschool Academy, February 21
Happily Managing a Household of Boys, February 22
Pause for Tales, February 23
Giveaway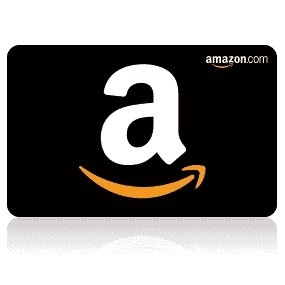 To celebrate her tour, Caryl is giving away the grand prize of a $25 Amazon Gift Card!!
Be sure to comment on the blog stops for nine extra entries into the giveaway! Click the link below to enter.
https://promosimple.com/ps/10743/duplicity-at-the-lowell-house-celebration-tour-giveaway