About the Book
Book: Ruth
Author: Caryl McAdoo
Genre: Christian Historical Romance
Release date: May 3, 2021
The Lord works in mysterious ways.
Fleeing heartache, shame, and betrayal, Ruth finds all her plans are thwarted until the untimely death of a goat that gives her hope! Hired as a wet-nurse for Logan's orphaned son, she rejects his marriage-of-convenience proposal, hoping to find true love at the trail's end. Going West (in what was later called the Great Migration of 1842) satisfies the widower's wanderlust, and even though she turns him down, he determines to prove his love is true. Come along on this infamous journey of love and adventure.
Click here to get your copy!
About the Author
Award-winning author Caryl McAdoo prays her story brings God glory, and her best-selling stories—fifty-nine published—delight Christian readers around the world. The prolific writer also enjoys singing the new songs the Lord gives her; you may listen at YouTube. Sharing four children and twenty-one grandsugars (three greats), Caryl and Ron (her high-school-sweetheart-husband of over fifty years) live in the woods south of Clarksville, seat of Red River County in far Northeast Texas. The McAdoos wait expectantly for God to open the next door.
More from Caryl
I've loved the premise of RUTH for seven years now, that's when the beginning of this story was first written, way before its time! Its title was Evelyn's Redemption back then, but I've since had a favorite character named Evelyn in COVERING LOVE and MIGHTY TO SAVE (books eight and nine in the Texas Romance Family Saga series), so my heroine needed a new name.
Ruth was my maternal grandmother's name and Mama's middle name (Naomi Ruth), and though Ron doesn't like me to name characters after family members, he let me have my way . . . as my heroes usually let my heroines. 😊 So, she became Ruth.
I pulled up the ten thousand words already written back in 2014, caught up-to-date to refresh the story in my mind, then took off writing! In a month and a day, I finished this story that I just love! Never knowing where it's going—or exactly how it will end when I start—I so enjoy the tale as I write it just as you do when you read it! God gives me the most awesome stories I'm so thankful for!
My hero's thirteen-year-old daughter Hannah is one of my favorites in this story. Her great character created such an example of taking up an offense that is hard to put down. I think we've all been there, and to me, it's especially hard to forgive and get over it when the offense is taken up on behalf of someone we love. The loved one like gets extra grace to forgive, but not so for the offended-on-their-behalf!
I love that God helps me weave scriptural lessons into my stories, lessons that I've learned in walking with Him for more than sixty years—and I've learned a lot! Besides praying my stories give Him glory, I also pray they help those who read them draw closer to Him—or learn ways to live more purely for Him.
We serve a mighty God indeed, and it's my honor to help advance His Kingdom here on earth through writing these stories! Also, I enjoy singing the new songs He gives me! Check out 'Caryl McAdoo' on YouTube! I have a few songs up there and need to video more.
So, have a blessed day, y'all, and may God's joy and peace encompass you everywhere you go!
Blessings!
MY REVIEW
Before I get started on my review I have to mention the cover of this book. When I received it in the mail, I couldn't stop looking at it. It is a beautiful cover and fits perfectly for this book. I just wanted to give a shout-out to whoever did such a phenomenal job. Now on to the review.
I loved the time period and especially reading about traveling the Oregon Trail. The author describes the terrain ,danger and weather so vividly that I felt like I was sitting in the wagon. It must have been so difficult to travel this way with all your belongings. For those who had children it was more difficult as they had to make sure they were safe and comfortable while trying to keep them happy.
Ruth is a wonderful young woman who does a selfless act in order to save a baby. I loved how she didn't hesitate to offer her assistance. It was an answer to prayer for her as she was needing to find a way to support her and her own baby. It was the perfect solution for her and the ones she was helping. The author gives us glimmers of Ruth's past and shows us how she is having a hard time forgiving someone. She is afraid to love again because she doesn't want to get hurt. I couldn't wait to see how the author would guide readers to a lesson in forgiveness and believing in yourself.
Logan is a handsome man who is traveling with an infant son and older daughter. His character is honest, God loving and fiercely protective of those he loves. When Ruth joins up with him the adventure really begins. There were hard times ahead for them as their destination was a very long one. I loved being back on the wagon trail as our characters learn how to work together and slowly develop a relationship with each other. There was a small problem though. Logan's daughter is not happy with Ruth and becomes very rude to her. I think she needed a time out for awhile. What I liked about her character was how desperate she wanted a mother but wanted to be sure her dad didn't get hurt. There is a lot of pain that these three main characters must work through. I loved how each one learn to let go and let God.
The story is a wonderful look at the Oregon Trail as families travel for new beginnings. I loved the faith element that caressed each page. The lessons are plentiful in the story as we learn about forgiveness, taking up an offense, being bitter, trusting God to direct your path and loving unconditionally. As always this author writes a story that is rich in faith and draws me closer to Him.
I received a copy of this book from Celebrate Lit. The review is my own opinion.
Blog Stops
Debbie's Dusty Deliberations, June 9
Just Writing, June 9
KarenSueHadley, June 10
lakesidelivingsite, June 10
Texas Book-aholic, June 11
Inklings and notions, June 12
For Him and My Family, June 13
Vicky Sluiter, June 13
deb's Book Review, June 14
Locks, Hooks and Books, June 15
Blossoms and Blessings, June 16
Ashley's Clean Book Reviews, June 16
Connie's History Classroom, June 17
A Modern Day Fairy Tale, June 18
Splashes of Joy, June 18
Musings of a Sassy Bookish Mama, June 19
Truth and Grace Homeschool Academy, June 20
Simple Harvest Reads, June 20 (Guest Review from Donna Cline)
Girls in White Dresses, June 21
Pause for Tales, June 21
Happily Managing a Household of Boys, June 22
Cats in the Cradle Blog, June 22
Giveaway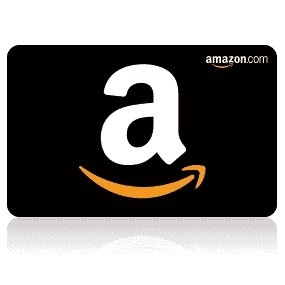 To celebrate her tour, Caryl is giving away the grand prize of a $25 Amazon Gift Card!!
Be sure to comment on the blog stops for nine extra entries into the giveaway! Click the link below to enter.
https://promosimple.com/ps/10d50/ruth-celebration-tour-giveaway