About the Book
Book: Faith in the Mountain Valley
Author: Misty M. Beller
Genre: Christian Historical Romance
Release date: June 15, 2021
This epic journey is the only way to leave her secrets behind.
After eleven years spent looking for the girl who stole his heart, Jean-Jacques Baptiste—better known as French to his friends—is tempted to give up. Until the day he spotted the flaxen-haired stranger traveling the wooded path with Blackfoot Indians. He never imagined he'd find his childhood friend masquerading as a man in this Rocky Mountain wilderness, hundreds of miles from the Canadian town where he last saw her. No matter her reasons, he can't let her go this time.
Colette Mignon's life has become a cacophony of lies, including the fact that her Blackfoot Indian companions believe she's a man. She's willing to live the taxing life of a trapper in these desolate mountains as long as it keeps her secrets hidden. When her childhood friend and first love discovers her, his determination to help might put everything at risk.
As the worst of her past threatens to catch up with her, the hope for Colette's new life shatters. But no matter what, she must protect the one good thing that came from all her mistakes. Though French is determined to stay at her side, she can't let him become entangled in the perilous consequences of her actions. If only it wasn't so painful to push him away. The danger pressing in may leave her only one choice—leave everything behind…again.
From a USA Today bestselling author comes another epic journey through breathless landscapes and adventure so intense, lives will never be the same.
Click here to get your copy!
About the Author
Misty M. Beller is a USA Today bestselling author of romantic mountain stories, set on the 1800s frontier and woven with the truth of God's love.
She was raised on a farm in South Carolina, so her Southern roots run deep. Growing up, her family was close, and they continue to keep that priority today. Her husband and children now add another dimension to her life, keeping her both grounded and crazy.
God has placed a desire in Misty's heart to combine her love for Christian fiction and the simpler ranch life, writing historical novels that display God's abundant love through the twists and turns in the lives of her characters.
Click here to get your copy!
More from Misty
Ever Played Dress-up?
I'll bet most of us played "Let's Pretend" when we were kids. Maybe you dressed up as a princess, or a knight, or a soldier. When we were little, my grandmother had a secondhand wedding dress she let us play with. It had the long train and veil that dragged several feet behind a grown woman. We spent so many fun hours dressing up and pretending. And of course, there were all the times my older brother and I played cowboys as we rode our horses.
With so much experience playing dress-up and "let's pretend," I thoroughly enjoyed writing the story of a heroine who pretended to be a man! And not just a fellow around town. She joined up with a group of five Blackfoot braves and attempted to pass herself off as a man for weeks while she lived in their camp, trapping alongside them!
She had a good reason for attempting the ruse, and you can find out if she pulls it off in Faith in the Mountain Valley. This might be my favorite of all the books in the Call of the Rockies series. I pray you enjoy it too!
MY REVIEW
The author has such a great way of taking you directly into the story as you see the mountains around you. The beauty of the land surrounds you as you watch traps being set. Living out here is hard and dangerous. The weather doesn't always cooperate and survival is difficult for some. I immediately became engrossed in the story when Colette hides a secret from the men she is traveling with. Everything seemed to be going well until a childhood friend discovers her on the trail. How will she convince her friend to keep her secret? Will her emotions draw her close to Jean -Jacque or will she keep her distance from him?
The details of skinning an animal was good but hard to read. The author always does in-depth research to make her stories historically correct. I love how she gives life into every word that scatters across the pages that make the story believable. Poor Colette is having a rough time out there in the wilderness and soon she may have her secret exposed. Jean-Jacque is very helpful and tries to make things easier for Colette. I couldn't wait to find out what she is hiding.
The journey into the woods becomes dangerous as Colette becomes ill. Her strength is slowly slipping away. I loved her determination to survive as she calls out to God for help. Her prayers are strong as she asks God to help her. Oh how I enjoyed Jean-Jacque finding her. He is an answer to prayer. His emotions are strong as he cares for Colette . Will she open up to him and share her secret?
As Colette tries to hide her secret her past starts to catch up with her. Danger is close by and she knows she needs to flee before she is seen by someone from her past. This part of the story is so well written I was holding my breath as she decides what to do. I loved the lessons on trusting God to give them wisdom and learning to forgive and let go of the past. I'm sorry to see the story end because it was so beautifully written.
I received a copy of this book from Celebrate Lit. The review is my own opinion.
Blog Stops
lakesidelivingsite, June 8
Ashley's Clean Book Reviews, June 8
Texas Book-aholic, June 9
Blessed & Bookish, June 10
Debbie's Dusty Deliberations, June 10
Inklings and notions, June 11
Betti Mace, June 12
For Him and My Family, June 12
Locks, Hooks and Books, June 13
Connie's History Classroom, June 14
cats in the cradle blog, June 14
Library Lady's Kid Lit, June 15
deb's Book Review, June 15
Musings of a Sassy Bookish Mama, June 16
Mary Hake, June 16
A Modern Day Fairy Tale, June 17
Reviewingbooksplusmore, June 17
For the Love of Literature, June 18
Truth and Grace Homeschool Academy, June 19
Blossoms and Blessings, June 19
The Adventures of a Travelers Wife, June 20
Splashes of Joy, June 21
Jeanette'sThoughts, June 21
Giveaway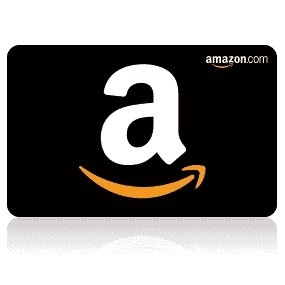 To celebrate her tour, Misty is giving away the grand prize of a $50 Amazon gift card!!
Be sure to comment on the blog stops for nine extra entries into the giveaway! Click the link below to enter.
https://promosimple.com/ps/10d0a/faith-in-the-mountain-valley-celebration-tour-giveaway