About the Book
Book: The Queen of Steel and Fire
Author: Steven South
Genre: Young Adult, Epic Fantasy
Release date: April 21, 2021
When her father is murdered, Princess Claire Erinn is thrust onto the throne of Keldaren. Unprepared to rule, Claire has to act like a strong queen until she learns how to be one. But an enemy queen and Claire's half-mad brother don't intend to let her live that long. They're coming for her crown—and her head. With Death herself hunting her, Claire struggles to become the warrior her kingdom needs. As war engulfs an entire world, only one queen can rule—through steel and fire.
Click here to get your copy!
About the Author
Steve lives in Minnesota with his wife. When he's not reading, working, or writing, he loves to travel…his goal is to make it to at least six continents in his lifetime. Just three more to go! Beside traveling, he also loves karaoke, although he'll be the first to admit that he's terrible at it. You can contact him through his Facebook page:
www.facebook.com/queenofsteelandfireseries
More from Steven
This project began as a bit of a lark to see if I actually had it in me to write a book. I first "finished" the book in 2006. Then I discovered the meaning of the phrase "writing is re-writing". It took me over thirty attempts to get the beginning right. Six complete re-writes of the book and 13 years later, it won the 2019 Minnesota Author Project award for young adult fiction. Many query letters later, I found a publisher. After several more revisions with Mel Hughes—the excellent editor that I was very fortunate to work with—Elk Lake Publishing released the book this year.
When I first started writing this book, there weren't a lot of Fantasy novels with female main characters. I felt it was a really under-represented area within the genre, and I wanted to write a book that imagined what a world with more strong female characters—and especially a strong female protagonist—might look like. I also wanted to write a book that explored the struggle with reconciling faith and reason, and how to be good in a world of moral relativism.
I was raised in a strong Catholic household, but I drifted away from faith in my late teens. In my mid-twenties, I decided that I was being intellectually dishonest with myself, having one foot in religion, and one foot in a kind of lukewarm agnosticism. I took some time to "wander in the desert" and really wrestle with religion and my beliefs, did a lot of studying of different religions and Christian denominations, and as a result of that, found myself really strongly drawn back to the Church.
There's a saying that all first novels are autobiographies. I guess that's somewhat true for this novel too. Claire has to struggle to answer the fundamental question about faith that all honest skeptics have to confront at some point in their lives—what if could be true? The Queen of Steel and Fire was born of my journey through that question, and the answer I found.
MY REVIEW
The story is set where castles, knights and queens abound. You can tell from the opening pages that this would be a tale of power and faith. Claire is quite young to become Queen but after the death of her father the King she has no choice. From the beginning she knew that her life would be in danger. Her discernment is good and helps her as enemies from everywhere try to kill her. It was hard to read some of the death scenes because I thought is was too graphic for my taste. As I've heard sometimes, "less is more."
I like that Claire isn't worried about her looks and expresses that by telling others it shouldn't matter what she looks like, rather how comfortable she is with herself. I thought that was such a good statement for all of us to take in. The world judges by looks but God sees the heart. Claire knows that her father was murdered and sets out to find out who it was. She will have many trials ahead as she seeks the truth.
It was nice to see dragons displayed as good rather than evil like they usually are in other stories. Their power is undeniable and I knew they would protect Claire. It was intriguing to read how the dragons battled with all they had. They were quick in their mission but soon more danger would follow Claire as she races against the enemy. The author definitely got my attention as Claire becomes a Dragon Knight. How impressive she was as she conquered the many tests thrown at her.
This story is everything a fantasy fan will like with battles that are not for the weak and an enemy that will do whatever is necessary to destroy Claire and anyone that stands with her. I began to wonder who she could really trust as an unlikely traitor is found. I liked how the author is able to blend faith in the story and watch as Claire begins to believe in pray and the one true God.
The ending is action packed and I loved the fight scenes even though I would have liked a less graphic look at it. The author does a good job of setting up for the next book in this series. I can't wait to see what he has in store next in this fantasy world he has created.
I received a copy of this book from Celebrate Lit. The review is my own opinion.
Blog Stops
Locks, Hooks and Books, October 21
Debbie's Dusty Deliberations, October 22
Inklings and notions, October 23
Nancy E Wood, October 24
Texas Book-aholic, October 25
Libary Lady's Kid Lit, October 26
For Him and My Family, October 26
Because I said so — and other adventures in Parenting, October 27
deb's Book Review, October 28
Ashley's Clean Book Reviews, October 29
Rebecca Tews, October 30
A Modern Day Fairy Tale, October 30
Musings of a Sassy Bookish Mama, October 31
The Meanderings of a Bookworm, November 1
Truth and Grace Homeschool Academy, November 2
Blogging With Carol, November 3
Giveaway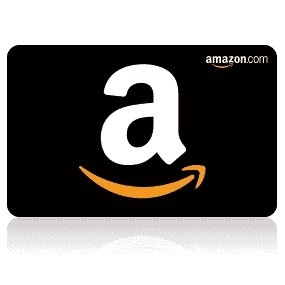 To celebrate his tour, Steven is giving away the grand prize of a $50 Amazon gift card!!
Be sure to comment on the blog stops for nine extra entries into the giveaway! Click the link below to enter.
https://promosimple.com/ps/126b1/the-queen-of-steel-and-fire-celebration-tour-giveaway