About the Book
Book: Road to Freedom
Author: Cheri Swalwell
Genre: Christian Woman's Contemporary Fiction
Release date: October 5, 2021
Sometimes silence speaks louder than words.
Wynn and her best friend Addie have been inseparable since kindergarten. Growing up together in the same community, they shared activities, friends, and even the same job. But behind closed doors, their lives couldn't be more different.
Zane has loved Wynn for four years. Yet Wynn is adamant she doesn't need a boyfriend. After all, she will never get married. Ever. In an effort to uncover the why behind her 'no,' Zane discovers more than he expected.
When Wynn unlatches the door and allows Holly in as a mentor, will she learn trust is just like riding a bike and find the healing she so desperately needs?
Road to Freedom, Book 4 in The Redemption of Green Pines series continues to disclose the messiness of real life. Join Wynn and her friends as they discover how an encounter with God can bring freedom from fear, healing from pain, and the joy of belonging when we choose to let others into our lives, even, or especially, the messy parts.
Click here to get your copy!
About the Author
Cheri Swalwell is a Christ follower who thoroughly enjoys her calling to be a wife, mother, writer and speaker, in that order. Cheri loves to encourage people through her fiction series and many nonfiction books including devotionals, Bible studies, and compilation books. For a full list of books visit www.cheriswalwell.com. If you want to sign up to her newsletter to stay updated on all the latest news, you will also receive a free gift as her way of saying thanks for joining! To read one of her many articles on life from a Christian perspective, visit her blog at www.cheriswalwell.com. She loves to interact with her readers, so send her an email at clSwalwell99@gmail.com. You can "like" her on Facebook as well here or join Heart Speaks with Cheri Swalwell, a private Facebook group where we encourage each other and share life together.
More from Cheri
The Redemption of Green Pines is a series about community. We first meet Wynn and her friends in Journey Back Home when they attended youth group. While Pastor Jace and Holly remain a constant presence throughout all six books, Road to Freedom takes us deeper into the lives of four friends – Wynn, Addie, Zane and Owen, who graduated from youth group and began working for Holly's catering business. They also babysit the Cooper kids from time to time and have become part of the family.
Since the beginning when we were introduced to Wynn, she carried around a secret she wouldn't share with anyone, not even her best friend. Road to Freedom is Wynn's journey of truly discovering who she is as a Daughter of the King, and learning how good it feels to live in freedom instead of burdened by other's choices.
I hope you enjoy getting to know Wynn and her friends as much as I have!
MY REVIEW
This book may be hard for some to read due to the topics in the book. There is talk about emotional abuse, suicide and other sensitive subjects which may not be suitable for everyone to read. The author does a good job of writing this story with much grace. It hit home for me due to my upbringing. I am a preacher's kid and my parents were very strict and abusive. When we went to church we sat on the front row with fake smiles while my dad preached . We pretended that we had a great family life, but that was so far from the truth. I now know how dysfunctional my family was and it sounds like Wynn's is as well.
It was easy for me to relate to Wynn. She goes to a church where there doesn't seem to be any joy and the rules were so bad, I wanted her to run out of the church. When she visits her friend's church, she experiences freedom, the Holy Spirit, fellowship and God's presence. You can tell she is confused and has many questions. I enjoyed Holly taking time to guide her through the many questions she had. Wynn has this idea that God is waiting to throw people under the bus. Oh how I understand the condemnation she lived under. You expect your parents to guide you and you trust them, but that doesn't always happen.
Just thinking about Wynn's father makes me angry. He is so mean and his words hurt every time he lashes out at Wynn. For some reason he favors his other children more. He never encourages Wynn and this broke my heart. The author writes such a compelling story that I had to stop several times. The disgusting way he talks about his other daughter is borderline well I won't say. This man has secrets that would shock the church and others.
Zane is such a good friend to Wynn. His concern for her is genuine and I like how he goes to someone who gives him wise counsel about the situation. The more time they are able to open up to each other, the more Wynn is able to understand how much God loves her. Zane shares his faith in a way that is not preachy but filled with grace.
The story is a realistic look at church and how we can be deceived if we are not following His Word. The author gives wisdom throughout the story and leads readers to the Truth. Watching Wynn slowly change was nice and I loved how she found a Godly woman to counsel her. One of the hardest things we deal with is forgiveness. This story illustrates how important it is to forgive so you can be free. I am glad the author is writing another book in this series.
I received a copy of this book from Celebrate Lit. The review is my own opinion.
Blog Stops
Book Reviews From an Avid Reader, November 11
Debbie's Dusty Deliberations, November 12
Texas Book-aholic, November 13
Inklings and notions, November 14
CarpeDiem, November 15
For Him and My Family, November 15
deb's Book Review, November 16
Locks, Hooks and Books, November 17
Pause for Tales, November 18
Ashley's Clean Book Reviews, November 18
Because I said so — and other adventures in Parenting, November 19
A Modern Day Fairy Tale, November 20
Musings of a Sassy Bookish Mama, November 21
The Meanderings of a Bookworm, November 22
Truth and Grace Homeschool Academy, November 23
Happily Managing a Household of Boys, November 24
Giveaway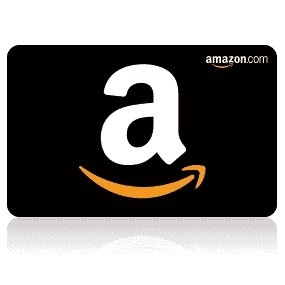 To celebrate her tour, Cheri is giving away the grand prize of a $20 Amazon gift card!!
Be sure to comment on the blog stops for nine extra entries into the giveaway! Click the link below to enter.
https://promosimple.com/ps/1339d/road-to-freedom-celebration-tour-giveaway