About the Book
Book: Treasure Atop the Mountain
Author: Tonya L. Matthews
Genre: Faith-based Christian Fiction
Release date: August, 2019
Broken by the unfathomable. Frightened of the future. And unaware of God's hand at work. Gracie grew up working in her grandfather's ice cream shop in the small Kentucky town of Ridgewood. Ridgewood is a quiet town known for little but a 20-year-old rumor that treasures are hidden somewhere in its hills. But when misfortune strikes, Gracie is faced with challenges no 11-year-old should have to bear. She has to learn to continue to live now that nearly everything about her life has changed. The losses are so devastating that still years later she fights the nightmares. Yet folks in the town in their own unique way watch out for their little girl as she matures into a young woman. This is a story about Gracie Howard and how she finally found healing in a message that her grandfather shared with her as a little girl and from a town with hidden treasure.
Click here to get your copy!
About the Author
Tonya grew up on a family farm in Riverside, Kentucky. Her father recognized early on that hoeing tobacco and running hogs weren't in her skill set. He opted to send her to college. Graduating from Western Kentucky University with honors, Tonya went on to support the business community for two decades as an executive for the Bowling Green Area Chamber of Commerce where she served a primary role in the organization's multiple national honors.
Tonya has found writing to be a healthy escape and effective therapy in tough seasons throughout her life. Tonya began writing Treasure atop the Mountain 15 years ago when she and her husband were trying to start their family and encountered multiple disappointments. Ultimately, they signed up to be foster parents and adopted.
Tonya's been married to Todd Matthews for 25 years. They have two grown daughters. In August 2019, she published Treasure atop the Mountain—a fiction novel based on real-life emotions that can be related to by many. Tonya's second novel in the TREASURE series, Roxie Applesauce, released in August 2021. She's currently writing the series' third book, Get Will. Additionally, in 2022, she will debut the first two books in her children's book series.
More from Tonya
Treasure atop the Mountain provided for me a glimpse of hope that I needed at the time I wrote it. In the book, Gracie experiences misfortune no young girl should have to bear. Yet, in the end, she witnesses all the broken pieces come together and is overwhelmed by God's hand in it.
When Todd and I got married in 1996, we didn't try starting our family right away, and when we decided that we were ready, it didn't come easy. We struggled for several years through disappointment after disappointment. I'd get home from work at the end of a long day and lean against the kitchen door facing, drop to the floor and breathe for what felt like the first time that. I was hurting and doing my best to hide it.
My sister and my two sisters-in-law were pregnant, and I was covering three positions at work for people on maternity leaves. I really needed an escape because there was not a conversation I could have with family, friends at church, or at work that didn't involve their lives moving forward when mine wasn't in that area. I literally just sat down in the back room of our house with our computer on a card table and just started writing. I ran the emotions I was dealing with through the characters and wrote the book that I needed to read. Eventually, we adopted two girls from foster care and with our careers, life was busy, but I never let go of the book. Over the years friends and family read rough drafts and provided feedback.
Since publishing Treasure atop the Mountain in August 2019, I've met so many precious people. I love to hear when people are encouraged and relate to the message in the book. We all know fear, anger, and disappointment. And we all need reminded that we will feel joy again. Since I've written the second in the Treasure Series. Roxie Applesauce is on tour in March. The third in the series, Get Will, will launch in 2022. A series of children's books will release in 2022.
MY REVIEW
What a beautiful story about forgiveness, family and acceptance. The setting of a small town is one of my favorites. Living in a small town Gracie feels secure. Her life hasn't always been easy, but I love that she has her grandfather to watch out for her. Their relationship is very special and reminds me of how important family is. Gracie is a very sweet and caring person. She works hard with her grandfather at the ice cream shop. It was a special place where you found homemade ice cream and a friendly smile.
Although Gracie may have a disability, it never stopped her from working hard. She is a little self conscious of her disability but I liked that the author doesn't use it in a way that takes away from Gracie's ability to do anything she sets her mind to. She is well liked by everyone in the town and they all look out for her. She did seem a little naive at times and especially when she met Ben. I was surprised how quickly they started seeing each other.
Ben was rough around the edges and a chip on his shoulder as he found his way to the little town where Gracie lives. Not really having a family has caused him to never put down roots anywhere. He is a wanderer who is looking to belong somewhere and wanting someone to care for him. His past definitely has made him not trust many people and you get the sense that he doesn't want to show how vulnerable he really is. In some ways Ben reminded me of a character from The Gilmore Girls.
The author gives us a story that explores trust, family and overcoming your past. There is one part of the story that was uncomfortable to read but the author does a good job of not being too descriptive. It is used to show how others can take advantage of someone who is placed in a vulnerable position. I always try to think of one character that really stands out to me in a book. In this one I will have to keep it a secret. This character surprised me and made me understand what "a treasure really is."
I received a copy of this book from Celebrate Lit. The review is my own opinion.
Giveaway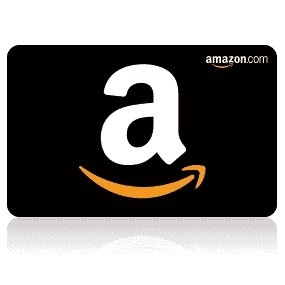 To celebrate her tour, Tonya is giving away the grand prize of a $50 Amazon gift card!!
Be sure to comment on the blog stops for nine extra entries into the giveaway! Click the link below to enter.
https://promosimple.com/ps/1a5c9/treasure-atop-the-mountain-celebration-tour-giveaway