Byway to Danger Kick-Off Package
About the Book
Book: Byway to Danger
Author: Sandra Merville Hart
Genre: Christian Historical Romance
Release date: July 19, 2022
Everyone in Richmond has secrets. Especially the spies.
Meg Brooks, widow, didn't stop spying for the Union when her job at the Pinkerton National Detective Agency ended, especially now that she lives in the Confederate capital. Her job at the Yancey bakery provides many opportunities to discover vital information about the Confederacy to pass on to her Union contact. She prefers to work alone, yet the strong, silent baker earns her respect and tugs at her heart.
Cade Yancey knows the beautiful widow is a spy when he hires her only because his fellow Unionist spies know of her activities. Meg sure didn't tell him. He's glad she knows how to keep her mouth shut, for he has hidden his dangerous activities from even his closest friends. The more his feelings for the courageous woman grow, the greater his determination to protect her by guarding his secrets. Her own investigations place her in enough peril.
As danger escalates, Meg realizes her choice to work alone isn't a wise one. Can she trust Cade with details from her past not even her family knows?
Click here to get your copy!
About the Author
Sandra Merville Hart, award-winning and Amazon bestselling author of inspirational historical romances, loves to discover little-known yet fascinating facts from American history to include in her stories. Her desire is to transport her readers back in time. She is also a blogger, speaker, and conference teacher. Connect with Sandra on her blog, https://sandramervillehart.wordpress.com/.
More from Sandra
In Byway to Danger, Book 3 of my "Spies of the Civil War" series, both Cade and Meg—our hero and heroine—are Union spies living in Richmond, the Confederate capital in 1862. As if this isn't dangerous enough, Meg is also a former Pinkerton spy. One Pinkerton spy was hanged in the spring and three others now sit in Richmond jails.
Meg works as an assistant in Cade's bakery. The strong, quiet man keeps a secret from Meg to protect her, for he's a conductor on the Underground Railroad. He provides food, clothing, and a safe place to stay until he's able to take them on to the next stop several miles outside the city. Cade has done this for years before the Civil War and continues as the war rages, a perilous mission.
Historically, early in the war on May 23, 1861, three men escaped slavery and fled to Fort Monroe. Frank Baker, Shepard Mallory, and James Townsend had worked on Confederate fortifications before escaping on a rowboat. They sought the safety of Union soldiers at the fort. The men informed Union Major General Benjamin F. Butler that they escaped from Confederate Colonel Charles K. Mallory of the 115th Virginia Militia.
The next day, Confederate Major John B. Cary arrived at Fort Monroe under a flag of truce. Cary met with Butler and requested he return the enslaved men to Mallory as required by the Fugitive Slave Act.
Butler did some fast thinking. Since the three men had been building fortifications for war, they could be seized as "contraband of war" and didn't have to be returned. His refusal to return the men was a pivotal decision and sparked a future law that protected fugitives who sought the protection of Union camps.
Dozens of fugitive men, women, and children had joined Baker, Mallory, and Townsend at Fort Monroe within three days. Many others fled to the fort in the following months. "Grand Contraband Camp" was established about three miles from Fort Monroe on the charred remains of Hampton to accommodate the hundreds of fugitives. It was the nation's first self-contained black community. By 1865, thousands lived in this camp.
Part of my research for this novel involved a trip to Virginia's Fort Monroe. (If you love history and have never visited Fort Monroe, I recommend it!) Though I wasn't certain of my story at the time of my visit, I was so inspired by the fort's history that I knew it had to be part of my story. And it is!
Avenue of Betrayal, Book 1, is set in the Union capital of Washington City (Washington DC) in 1861, where a surprising number of Confederate sympathizers and spies lived. Boulevard of Confusion and Byway to Danger are set in Richmond, the Confederate capital in 1862. Actual historical spies touch the lives of our fictional family.
Through both real and fictional characters, this series highlights activities spies were involved in and some of the motives behind their decisions.
I invite you to read the whole "Spies of the Civil War" series beginning with Book 1 Avenue of Betrayal, Book 2 Boulevard of Confusion, and Book 3 Byway to Danger!
MY REVIEW
This has been such an enjoyable series and I was very excited to read the latest addition. The author seems to have a gift for making readers feel like they are part of the story with her vivid description. The tine period focuses on the Civil War and how it affected many lives. I can't imagine living so close to the battlefield that you could feel tremors from the ground as cannons were shot. Having to be careful of your surroundings at all times would cause me to never want to step outside.
I loved the bravery of both Meg and Cade. Their contribution to help the war effort was without a doubt very impressive. They each had assignments but kept their secret close to their hearts, The danger of their missions becomes more dangerous everyday as they continue their journey of secretly passing information or helping someone escape to a better life.
It was interesting to see how they both were a little hesitant to trust each other and made the story intriguing. Can you imagine being a spy while trying to figure out who you could trust? Just one mistake and you could be put in harm's way. The author delivers a look at war through the eyes of those who saw it first hand. They witnessed the families torn apart as loved ones were killed and the many shortages of supplies that made them stretch their goods as long as they could.
The bond between families are strong in this story and is an example of how we all need others to lean on. In times of trouble having someone to pray for you and encourage you helps build your confidence that you can face whatever comes your way. I loved how the author brings our main characters together and witness their friendship start to develop.
We get to see into the life Meg and her her husband and how her brother-in law played a big part in his death. The author touches on some sensitive subjects that is done with grace without going into details. I loved how gentle Cade was as Meg shared her past and the encounter she had just encountered with her brother-in -law. In those moments of openness we witness the faith that they both have and how thoughtful they are toward each other. As Cade feels comfortable to share with Meg about his past there are moments of sincere peace and comfort that was a turning point in their relationship. I loved this part of the story because it felt genuine and showed how important it is to be there for others.
With historical facts scattered throughout the story the author gives us a taste of what it might have been like during the Civil War. Combined with danger and secrets the story delivers a journey with Cade and Meg as they learn to trust each other and rely on faith to keep them safe.
I received a copy of this book from Celebrate Lit. The review is my own opinion.
Blog Stops
Babbling Becky L's Book Impressions, July 21
Debbie's Dusty Deliberations, July 22
Spoken from the Heart, July 22
Bizwings Blog, July 23
Inklings and notions, July 24
Betti Mace, July 25
Book Looks by Lisa, July 25
Texas Book-aholic, July 26
For Him and My Family, July 27
Connie's History Classroom, July 28
Truth and Grace Homeschool Academy, July 29
deb's Book Review, July 30
Ashley's Clean Book Reviews, July 31
Vicarious Living, July 31
Locks, Hooks and Books, August 1
Happily Managing a Household of Boys, August 2
Blossoms and Blessings, August 3
Giveaway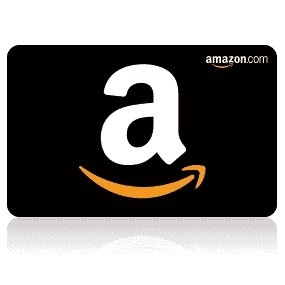 To celebrate her tour, Sandra is giving away the grand prize of a $50 Amazon gift card!!
Be sure to comment on the blog stops for nine extra entries into the giveaway! Click the link below to enter.
https://promosimple.com/ps/1f7f8/byway-to-danger-celebration-tour-giveaway