About the Book
Book: A Daughter's Courage
Author: Misty M. Beller
Genre: Christian Historical Romance
Release date: November 1, 2022
Her quest to repair what's been broken leads to imminent danger–and soon it's more than her own life on the line.
After accidentally destroying the intricate chalice her people have treasured for over a hundred years, Charlotte Durand sets out on an expedition in search of a skilled artisan who can repair the damage. What she expected to be a two-day hike becomes much more daunting when a treacherous snowstorm sets in.
The last thing Damien Levette needs in the middle of a mountain blizzard is to tend to another person, but he can't leave behind the mysterious woman he found half-frozen at the edge of a mountain lake.
As they battle both the elements and each other, Charlotte and Damien must work together to survive the peril of the mountains—or it could be the downfall of them both.
Click here to get your copy!
About the Author
Misty M. Beller is a USA Today bestselling author of romantic mountain stories, set on the 1800s frontier and woven with the truth of God's love.
Raised on a farm and surrounded by family, Misty developed her love for horses, history, and adventure. These days, her husband and children provide fresh adventure every day, keeping her both grounded and crazy.
Misty's passion is to create inspiring Christian fiction infused with the grandeur of the mountains, writing historical romance that displays God's abundant love through the twists and turns in the lives of her characters.
Sharing her stories with readers is a dream come true for Misty. She writes from her country home in South Carolina and escapes to the mountains any chance she gets.
More from Misty
Behind the Scenes of A Daughter's Courage
I always love stories where the characters are on a journey, and I knew that's exactly what the characters in this book would be doing. Our heroine, Charlotte, is the younger sister of the heroine in book 1 of this series, and we've gotten to know her a little better with each book. Her mother died when she was young, and she's been the homemaker for their little family for over a decade now, never straying farther from the village than the berry patches in the next valley over. So I knew it would take something big to get her away from Laurent for the journey I had in mind for this story. Something lifechanging.
Our hero is a trapper who left the larger group he'd been traveling with to strike out on his own. I knew it would take a considerable amount of tragedy to make a man seek such complete aloneness. Damien has his trusty mule Gulliver with him, so I guess he's not completely alone, but he's definitely hoping to stay far away from people. As I uncovered the pain that brought him to this point, my heart broke for him and all the loss he experienced.
I love the way Charlotte's need and the fierce mountain snowstorm drew Damien from his grief and gave him new purpose. Watching him come back to life and grasp onto God's love for him was so inspiring!
Blessings!
Misty
MY REVIEW
The author does an amazing job of taking readers back in time to 1817. There we can picture snow covering the mountains as a harsh winter has come. I loved Charlotte and desire to help her father around the village. While cleaning one day she damages a precious item that is treasured by her and the village. She was so afraid to confess to her papa that she runs away determined to find someone to repair it. I don't think she was thinking clearly when she finds herself in weather that was unbearable to endure. She will find a lesson waiting for her in the story which we all can use sometime. Charlotte learns to trust her father and lean on others when she is in trouble. We can't do everything by ourselves and Charlotte finds out God has sent someone to help her.
Damien was my favorite character because he was humble, strong and searching for happiness. After losing his sister he seems to be lost and not sure what to do next. When he and Charlotte meet it is under circumstances that force them to join up in order to survive the dangers in the wild. It did take a bit of time for both of them to warm up to each other. I liked how Damien became protective of Charlotte and treated her respectfully.
The author allows these two characters to slowly get to know each other and I liked the pace of their relationship. As they start to trust each other they face danger on their journey. The author described the weather so well, I grabbed a blanket as I read the book. I loved how Damien came to understand that God loved Him. We sometimes think we disappoint others or God, but we need to remember that God is pleased with us. He loves us and delights in us. I loved the illustration that shows when we feel discouraged , God is there to lift us up.
I received a copy of this book from Celebrate Lit. The review is my own opinion.
Blog Stops
Inklings and notions, December 2
Texas Book-aholic, December 3
For Him and My Family, December 3
Debbie's Dusty Deliberations, December 4
Happily Managing a Household of Boys, December 4
Ashley's Clean Book Reviews, December 5
Holly's Book Corner, December 5
Book Looks by Lisa, December 6
Library Lady's Kid Lit, December 6
deb's Book Review, December 7
Mary Hake, December 7
Betti Mace, December 8
Locks, Hooks and Books, December 8
Connie's History Classroom, December 9
Remembrancy, December 10
Cover Lover Book Review, December 10
Truth and Grace Homeschool Academy, December 11
Tell Tale Book Reviews, December 12
Bizwings Blog, December 13
Lily's Book Reviews, December 13
Splashes of Joy, December 14
Blossoms and Blessings, December 14
Through the Fire Blogs, December 15
Giveaway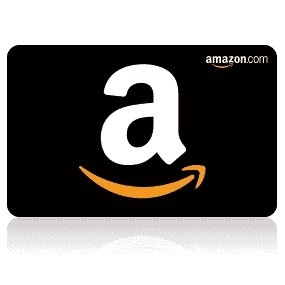 To celebrate her tour, Misty is giving away the grand prize of a $50 Amazon gift card!!
Be sure to comment on the blog stops for nine extra entries into the giveaway! Click the link below to enter.
https://promosimple.com/ps/22ec7/a-daughter-s-courage-celebration-tour-giveaway