About the Book

Book: Bear Knight
Author: James R. Hannibal
Genre: YA Fantasy
Release date: Febraury 14, 2023
Darkness Looms in the Dragon Lands
War is brewing. New threats have emerged in Keledev. The watchmen of Thousand Falls and the Windhold find goblin tunnels in the slopes of the mountain barrier that may hold many dangerous creatures. At the same time, scouting missions into the Dragon Lands confirm that the dragons are building an army of tortured Aladoth villagers to destroy the Liberated Land.
To protect Kara Orso, the young woman Connor and Lee rescued, the headmaster sends them to the Second Hall to face the intrigues of the Assembly in her place. Far to the south, the two cadets learn of an old weapon designed to end the war between the dragons and the Liberated Land forever. To restore the honor of his family and renew the hope of his people, Connor believes he must find the weapon and use it to destroy the dragon leader.
While Connor, Lee, and an assemblyman's daughter scour the Dragon Lands for the weapon, Kara and Tiran are drawn north into the Forest of Horrors on a mission of their own—to find and save one tortured man. To succeed, both parties must face their fears and lean on the peace and strength of the Rescuer.


Click here to get your copy!
About the Author
As a former fighter pilot, stealth pilot, and tactical deception officer, James R. Hannibal is no stranger to secrets and adventure. He is the award-winning author of thrillers, mysteries, and fantasies for adults and children, and he is the developer of Lightraider Academy games. As a pastor's kid in Colorado Springs, he guinea-pigged every youth discipleship program of the 1980s, but the one that engaged him and shaped him most as a Christ-follower and Kingdom warrior was DragonRaid, by Dick Wulf—the genesis of the Lightraider world.
Read an Excerpt from the Book
Sireth held up a palm to stop Aaron's next swings and inspected their work, then waved. "Swap sides. We must keep the cuts even, and yours are not quite as deep."
Not quite as deep was a generous evaluation, and Aaron knew it, but this did not deter his next question. Chopping trees was one thing. Fighting was quite another. "Are you not concerned about keeping up with the younger watchmen in training and combat?"
"Older. Younger. My age and yours are not so different when you consider eternity. And as to combat"—the axe spun in each of Sireth's hands before he landed his next blow—"I have some training. You forget, most in my generation had not yet come of age when the Assembly disbanded the Order. Many of us had planned to join—had played and practiced at it from the day we could hold a wooden sword. We spent our strongest years still practicing, in hopes it would reopen."
"But it didn't. Not until you had households and children of your own—grown children, at that."
"I'm well aware."
Right. His children. "When did your sehna and behlna take on the initiate's quest?"
"The very first class."
The power went out of Aaron's swing. Sireth Yar. Teegan and Tiran. How had he failed to put those names together? "They helped close the dragon's portal. They stopped the invasion."
"For now."
"I take it you share the Order's concern. If the dragons can open one portal, they can open others."
Sireth shot a look at Aaron's idle axe, and did not answer until Aaron had taken the cue and started chopping again. "That is why we are here, is it not? Last year, one dragon moved ore creatures and goblins to our side of the barrier. A host of dragons might send an army. The Lightraider Order believes that is their plan. My own sehna and behlna saw the preparations."
An army. The preparations. Aaron let the words settle into his thoughts. He'd come to the barrier for adventure and because the old men of his village had spoken of honor and need. But had he truly considered the cost of his calling? Looking north, he pictured orcs, trolls, and all manner of dragon corruptions rushing down the slopes.
"You all right?"
"Hm? Oh yes." Aaron resumed his swings. "Do you worry? About your sehna and behlna, I mean." He looked northeast toward the Order's fortress at Ras Telesar. "Up there, at the academy."
"They're in the Maker's hands." Sireth raised two fingers to signal Aaron to still his axe. "Ras Telesar may be higher up the barrier, but it's still here, in Keledev, under the Rescuer's protection."
With a sharp crack, the trunk gave. Aaron found himself yanked over to Sireth's side. The heaviest part of the pine smashed down right where he'd been standing. Sireth released him and patted his chest. "I'd say my children are as safe as you are."
MY REVIEW
For fans of fantasy this book should be one you will want to read. It has adventure from the beginning and pulls you into a world where danger lurks at every corner. I loved how the author uses intrigue to keep readers glued to the book. I do recommend if you haven't read the first book, you should grab a copy and read it. It lays the foundation for this book and introduces you to the characters who face dragons, danger and battles that are epic.
I'm excited to see my favorite character take a lead in this book. I love how Kara has grown in skills and matured in critical areas that help her stay focused on her tasks. She seems better equipped to follow through with her mission and impresses me as a leader now. I like how the author has given her a keen sense of knowledge and listens to her instincts better. Overall her growth in this book is impressive and I applaud the author for developing this character to a degree that screams maturity.
As Connor returns from his mission, he finds Kara in tears. What has caused her such sorrow? He soon finds out and suddenly he has been chosen to take her place at Sky Harbor. She should be happy that she doesn't have to go. Now she can concentrate on passing the Five Quests. But she wants Connor by her side because it gives her more confidence. Looks like we will be following these two characters as they go in different directions to complete their tasks. Is Connor ready to leave Kara so quickly?
Amidst all the creatures and unexplained battles the author gives us many lessons that follow closely to what we as Christians are taught. For example Kara talks about faith. She is learning that she may face danger but when she "sits in love while fighting," she is learning to love her enemies. Her faith keeps her grounded. She is taunted by someone who says her maker doesn't love her. We all know the enemy wants nothing more to have us believe that we are not loved so we turn our back on our faith.
The book is an adventure in constant motion whether it be learning how to forgive or fighting against evil. I loved following our characters as they both stand with strength and faith to conquer what is trying to stop them from their quest. The author leaves us with a cliffhanger that makes me anxious to read the next book in the series.
I received a copy of this book from Celebrate Lit. The review is my own opinion.
Blog Stops
Locks, Hooks and Books, February 26
Texas Book-aholic, February 27
Library Lady's Kid Lit, February 28
Tell Tale Book Reviews, March 1
deb's Book Review, March 1
Debbie's Dusty Deliberations, March 2
Simple Harvest Reads, March 2 (Guest Review from Mindy Houng)
Because I said so — and other adventures in Parenting, March 3
Lily's Book Reviews, March 4
Ashley's Clean Book Reviews, March 5
Truth and Grace Homeschool Academy, March 6
Blogging With Carol, March 7
Rebecca Tews, March 8
Where Faith and Books Meet, March 8
Guild Master, March 9
Artistic Nobody, March 10 (Guest Review from Donna Cline)
For Him and My Family, March 11
Giveaway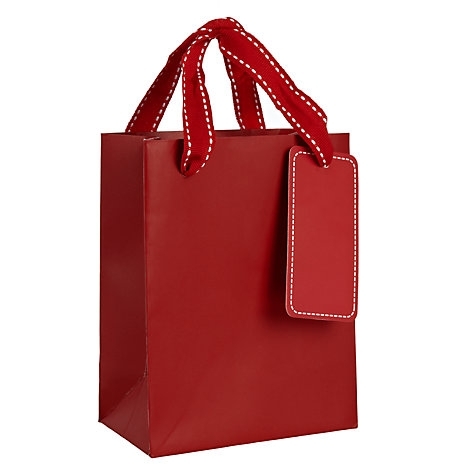 To celebrate his tour, James is giving away the grand prize package of a signed Bear Knight Hardcover, Starlots Gem Dice 7-Color Set, Hand-Inked, First Watch Bible Memory Card Game, and a $100 Amazon Gift Card!!
Be sure to comment on the blog stops for nine extra entries into the giveaway! Click the link below to enter.
https://promosimple.com/ps/24706/bear-knight-celebration-tour-giveaway